Pete Rognli
Ethical Fashion: 15 People and Organizations Leading the Way
As part of the International Trade Centre, the Ethical Fashion Initiative links marginalized artisans in Africa and Haiti with top designers. The result is entrepreneurial projects, new, market-ready products and creative designs using recycled materials - all with the goal of helping to lift more people out of poverty. Like them on Facebook or learn more by visiting their website.
Slow Fashioned is a blog, online magazine and mouthpiece for a movement that cries out for all of us to embrace more concientious forms of consumption.
The Ethical Fashion Forum is a a community of designers, suppliers, consumers, taste makers and interested individuals who care about sustainability in everything we wear. It is a great place for people who share the same industry and values to connect and explore opportunities for working together. Connect with buyers, suppliers, sellers, producers and consumers who care.  
Zady touts fashion with a purpose. Items are ethically and sustainably produced, and with each purchase, Zady contributes to microfinancing for artisan startups across the world.
Held during Berlin's Fashion Week in July, the Ethical Fashion Show Berlin is a chance for innovators in sustainable design and fashion to exhibit their work.
6. Overdressed: the Shockingly High Cost of Cheap Fashion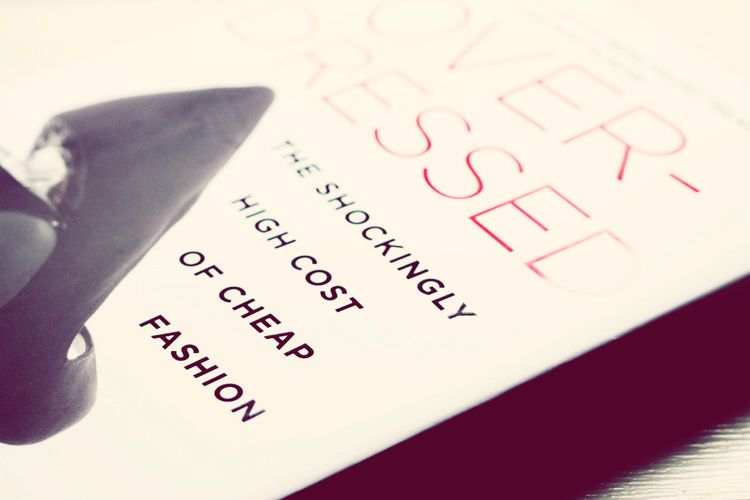 Author Elizabeth L Cline writes about the effect of the fast fashion industry on our society, our psyche and our planet. Learn about her book Overdressed: the Shockingly High Cost of Cheap Fashion at http://overdressedthebook.com/
Kancha makes felt laptop, smartphone and tablet sleeves in the mountains of Kyrgyzstan. The innovative design and ethical production is a collaboration amongst Kyrgyz and German friends. Tobias Gerhard and his co-founders spent a year and a half on-the-ground in Kyrgyzstan to make sure that they would be able to produce the sleeves in a way that is ethical, uses local materials and pays a good wage to the workers. They met with local suppliers, artisans, shepherds (and nearly everyone else who knows anything about felt) to get things right. Ethical fashion takes a lot of work.
Local Wisdom is an ethnographic research/art project that explores and exhibits alternatives to throw-away fashion. See how people use and reuse their wearables in innovative, lasting and community oriented ways at http://www.localwisdom.info/
TWO-O uses wood in innovative ways. They make sustainably produced, fashionable and unconventional items from wood. Explore wooden sunglasses, watches and laptop cases at http://two-o.nl/
Kate Fletcher is a writer, academic, researcher, journalist and ethical fashion innovator. She was the brain child behind Local Wisdom, and other projects that help us think about and explore ways that we can consume less while consuming better. She is the author of many articles and two books (Fashion & Sustainability: Design for Change and Sustainable Fashion & Textiles) that center around ethical fashion. 
An Italian ethical fashion company thinking forward in the upcycling movement (which is recycling but where you build things up versus breaking things down), 959 uses used seat belts to create clever bags, laptop sleeves, baskets, planters and plenty of other things you'd never think of. http://www.959.it/en
Style Eyes is written and curated by ethical fashion industry insider Ceri Heathcote who also writes for Oxfam's fashion blog. Style Eyes has a number of helpful directory listing and ethical fashion resources in the UK. www.ethicalfashionblog.com
Threads of Peru is a non-profit organization working with local Quechua villages in the Andes. Their goals are to help alleviate poverty and provide sustainable, ethical income to indigenous families. They make beautiful shawls, scarves, hats, rugs and other great accessories and home decor items.
This is a great blog about ethical fashion. The Green Eye of Fashion is a helpful source for news, events and an introduction to the ethical fashion industry. 
An ethical fashion upcycling pioneer, From Somewhere brings "quality and craftsmanship to exquisite rubbish." They use post-production waste from the mainstream fashion industry to invent original designs. 
If you found this article helpful, please share it with your friends and anyone who could be interested in conscious consumerism through ethical fashion. Of course, please post resources and opinions in the comments section below. We love to hear your thoughts on ethical fashion, and pretty much anything.