As part of an ongoing effort to serve our global community, we initiated the artisan fund to support projects that improve the lives of artisans worldwide.
This month, we are partnering with Noah's Ark, which would like to raise funds to support 18-20 Indian artisan groups that are struggling during Covid lockdowns.  The artisans are unable to work, pay for medical bills, school fees, and other essential necessities impacting their ability to support their livelihoods. 
Help us raise $10,500 to support Indian artisans during lockdowns, so they can continue supporting their livelihoods and stay safe during the pandemic.
WHAT IS THE ISSUE?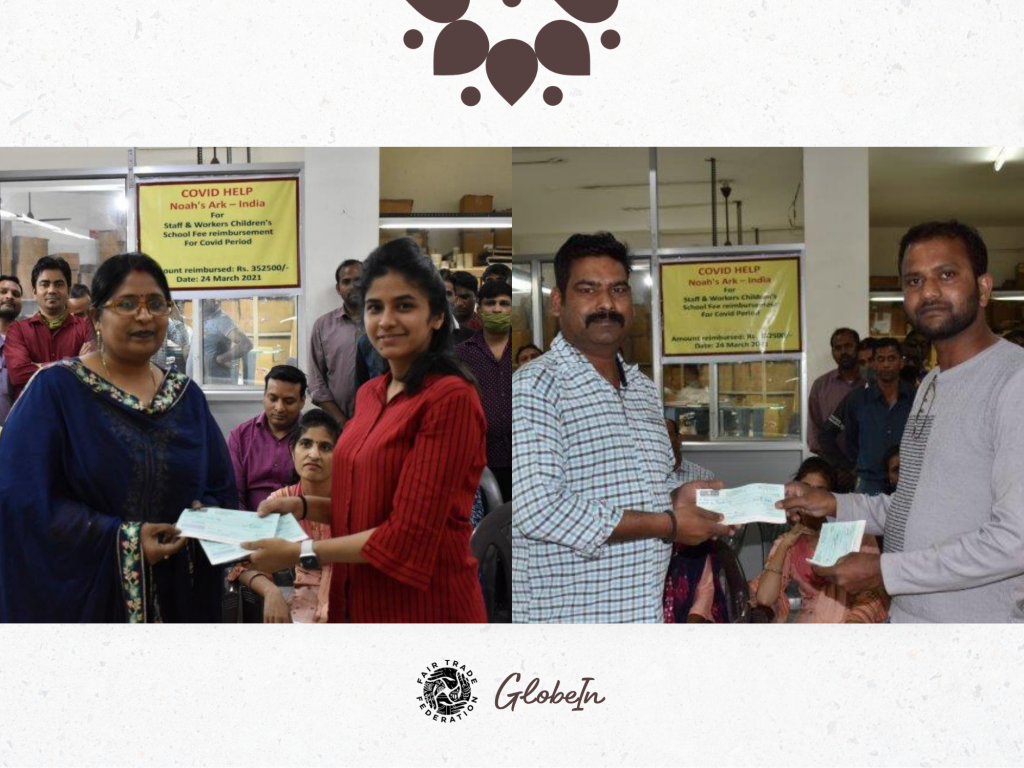 The Covid crisis has created a devastating effect among artisans around the globe, one of them being an artisan group in India who works with Noah's Ark. The lockdowns in India have caused profit losses and unpredictability to the livelihood of these artisans who create handicrafts to support themselves, their families, and make necessary payments including Covid medical fees.
Noah's Ark provides the resources needed for brass and metal industry artisans so they can create handicrafts that are not only tied to their heritage but provide a stable source of income.  Unfortunately, due to the pandemic, the expected sales are expected to be reduced by 30%, decreasing profits and causing a negative effect on running costs.
The artisans who work with Noah's Ark hope to continue creating handicrafts for others to enjoy and with your help, they can receive the financial support needed to make a livelihood and pay Covid medical fees.
HERE'S HOW YOUR CONTRIBUTION CAN MAKE A DIFFERENCE
The talented handiwork artisans are continuing a long-held tradition that helps them make a living and pay for necessary expenses as well as provide beautiful handmade goods to those who purchase from them.
By reaching our $10,500.00 goal, the fund will provide the financial support needed to cover for medical and financial support for artisans who are struggling during the pandemic.
If you're able to make a contribution, please login to your subscription settings between the 1st-10th of June and add your contribution to your cart. Non-subscribers can contribute via the Artisan Shop. Thank you for helping artisans and for your dedication to helping artisans thrive.