In life, there are people that come and go, that cross paths with us for a short time, and then our lives take us in different directions. We change jobs, move towns, our kids switch schools, all realistic reasons for us to have transient relationships, both good and bad, in our lives. But, if we are fortunate enough, there will be those select few that create a bond with us that is so strong, they see us through all these changes and more. These relationships are the glue that keeps us together, the people we call when our world is crumbling, the ones we eat and laugh with, sharing our joys and struggles. These are the ones that we call our friends, besties, ride-or-dies, our gal pals. I'm talking about true friendship.
So often we celebrate our romantic relationships (as we should!) with anniversaries, dates, and of course, Valentine's Day. But a fun trend over the past few years has changed the way Valentine's Day is celebrated: Galentine's Day. The idea is that we celebrate each other, celebrate our friendships, which for some have been a longer-lasting relationship than any other. It recognizes the love in friendship and is a fun way to celebrate with those close to you.
Now, admittedly this can be a very consumerism-driven holiday, and the market is over-saturated with all things equated with demonstrations of love: candy, flowers, heart-shaped boxes, diamonds, and packed out restaurants. But what if we could celebrate in a more ethical way, that shows love not just to our friends, but to the people that are making the things we buy? What if we could double the impact of Valentine's (or Galentine's) Day by choosing to use the power of our dollar for good?
I'm so glad you asked.
GlobeIn is known for their curated boxes and themed selections.  So we thought it would be fun to curate some Galentine's Day kits to gift your friends and family- or even show yourself some self-love. Your friends will be delighted to get these gifts, and you can feel good knowing that your purchase is supporting artisans around the globe and providing fair living wages. Let's take a look at some of these curated kits and find the perfect one for your Galentine!
Gift Basket with Dark or Milk Chocolate
These lovely mini baskets come with 5 different fair trade certified chocolates that are sure to please. The baskets are assorted colors and are the perfect size to gift. Your friend will love reusing this basket for storage, shopping at the farmer's market, and more (for more ideas, check out the creativity of our mavens in our Facebook group). The only question is whether your Galentine likes dark or milk chocolate, but we got you covered with both options! As the saying goes, there is nothing better than a friend, unless it is a friend with chocolate.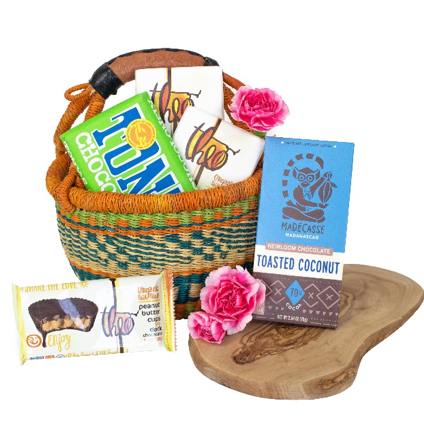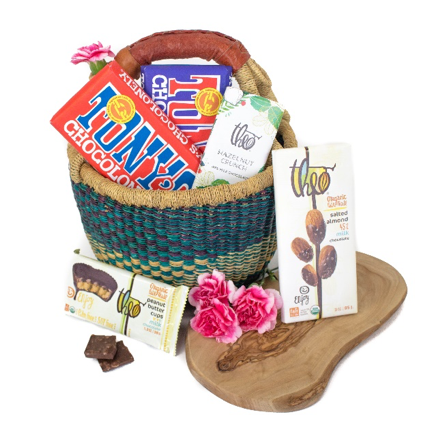 For the wine lovers
People love hand-made items, but if you are not a crafty person, you can still gift your Galentine these gorgeous hand-blown glasses from Mexico. The tropical swirl glasses paired with a lovely heart-shaped bottle topper and organic chocolate show how much you love your friend. Or, if you are in more of a celebratory mood, the confetti champagne glasses, candle, and the chocolate set is a perfect pairing. All you need is a good bottle of wine/drink of your choice, and you are ready to celebrate your friendships!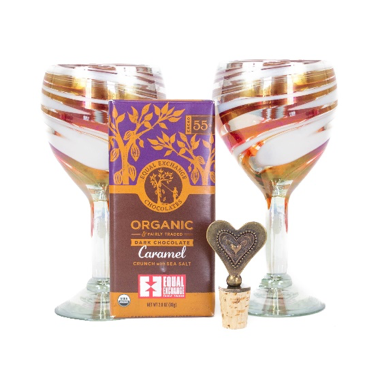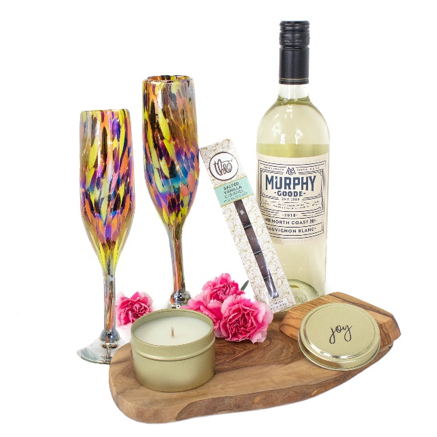 Tea and Hot Chocolate
Maybe wine isn't your bestie's thing, but she loves a cup of hot tea or hot chocolate. Nothing says love and appreciation like a warm and cozy cup of your favorite drink. So grab one of these kits, a warm blanket, and spend the evening in with your Galentine, reminiscing, laughing, and deepening your relationship like only time spent together can.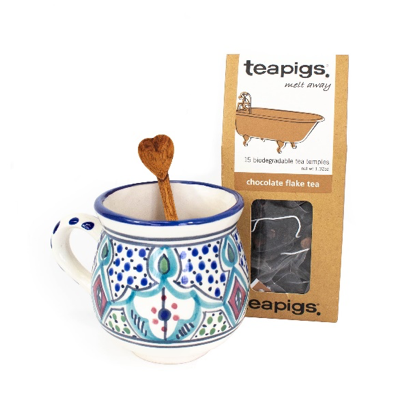 Friends, Near or Far
Have a best friend that doesn't live near you but still wants to show how much you care? You can ship any of these kits to her. Some, like the "Love your mug" kit, have a card, or the "Hearts and wine" kit that comes with a basket, making the gift more fun to open. Both of these kits are simple and sweet and show your "gal" just how much you care.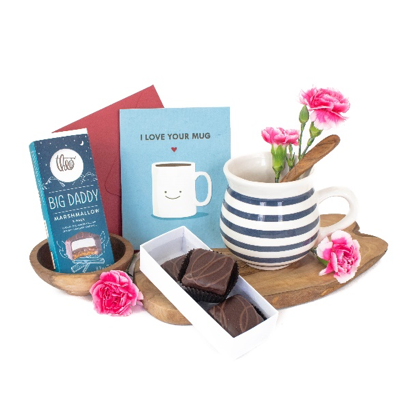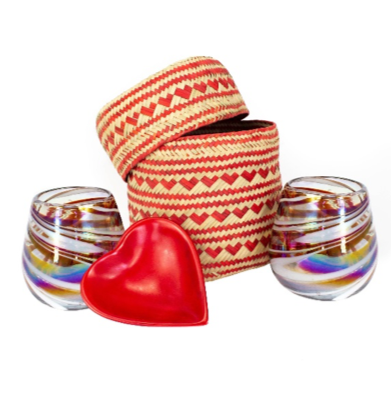 For you
While all these gifts are great for your friends, we haven't forgotten about the guy in your life either. Give him a unique set with these conversation starter eyeglass holder, a sustainable leather wallet, and a giant chocolate bar. Or, if you want to drop your significant other a hint on how to shop ethically for you, show them the "Sweetheart" kit, that comes with jewelry, a "love" stone, and a beautiful gold tray to hold it all.  That's being spoiled in the way you can feel good about!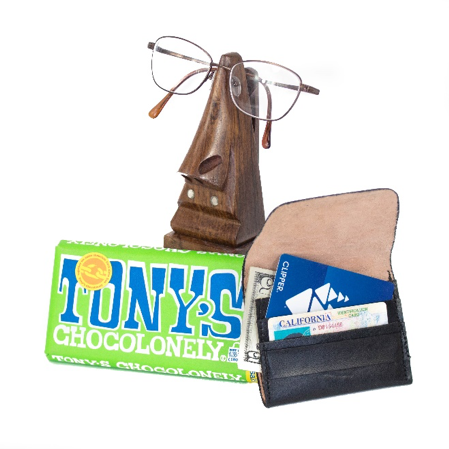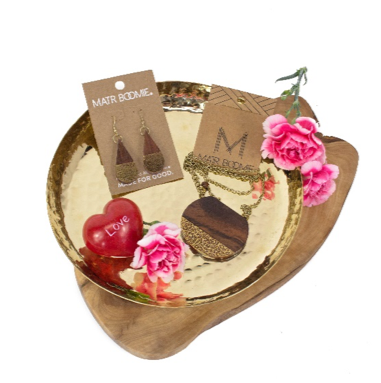 We hope these kits help you no matter how you celebrate Galentine's or Valentine's Day. Feel free to share with your family and friends, and show your gal pals just how much you appreciate their friendship!

ABOUT GLOBEIN
Every month, the GlobeIn Artisan Box delivers a fresh collection of useful and enthralling items from around the world. As an Artisan Box Subscriber, you learn about the products and the people who made them while discovering simpler ways to live a more fulfilled lifestyle. By subscribing to the GlobeIn Artisan Box, you can feel good about the products you use, the people you support and how your choices contribute to a better world.
---
 Written by Laura Beiler, GlobeIn Maven
Residing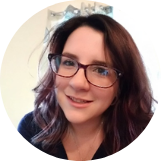 in Virginia with her husband and four children, Laura enjoys writing and is an avid reader, as well as one who tries to raise as much awareness as possible about ethical brands and causes, while building community with those who are of the same mind. She thoroughly believes deep conversations happen around a dining room.