We work with artisans all over the world to bring our subscribers beautiful handmade products. Every month, our Artisan Fund raises money for one of those groups, so that as well as helping to create fair and sustainable wages for artisans, we can contribute to projects that matter to their communities. We work closely with our partners to create a program that meets the specialized needs of a particular group. This month, our partner, Imani Collective, reached out see if we could help with a COVID-19 Relief Fund.

---

This May, help us raise $2,650 to provide 106 food packages covering all Imani Collective artisans for 1 month. Excess money will be used for a provisional, long-term fund for further complications arising due to the pandemic, available to all artisans.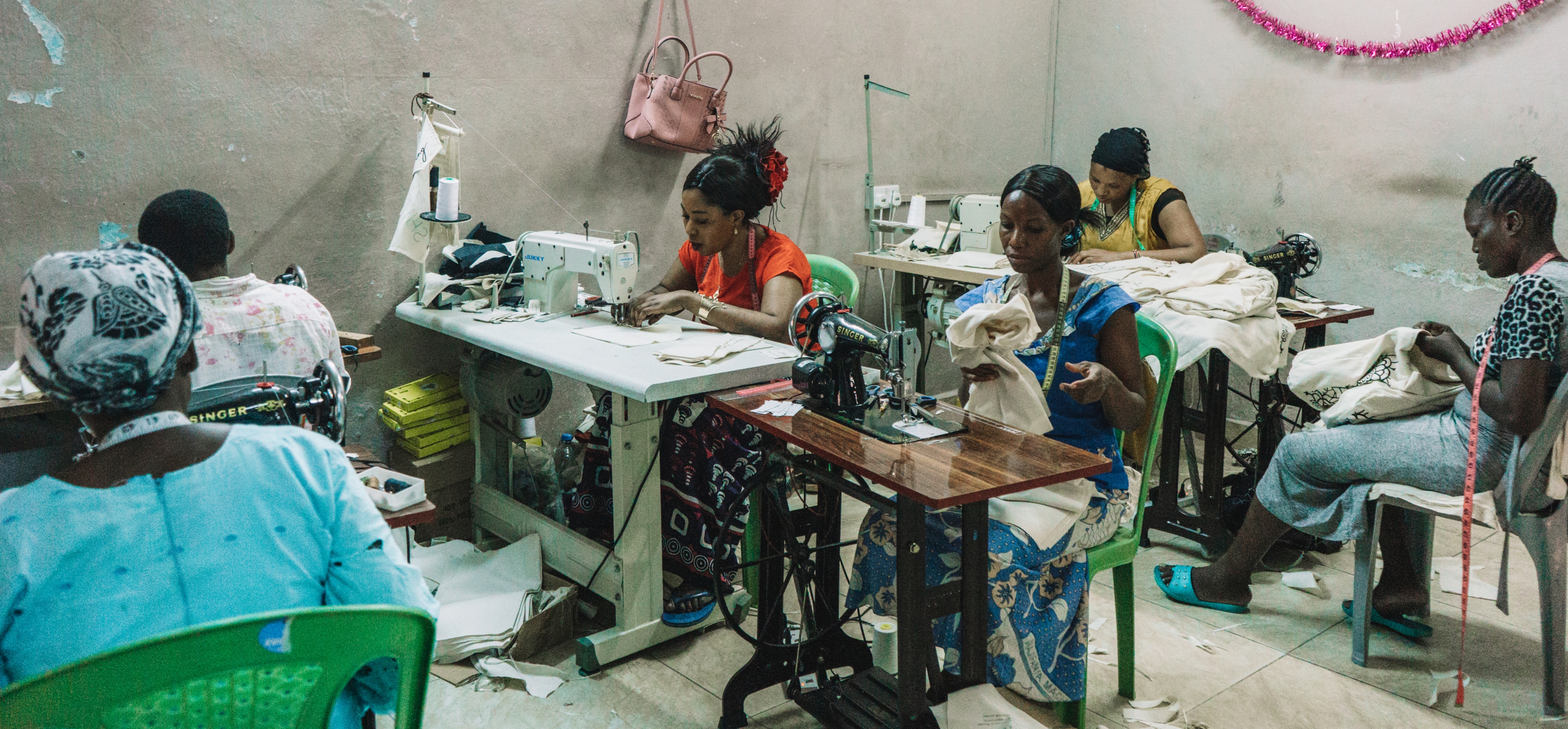 Imani Collective is a socioeconomic empowerment program focused on creating dignified jobs and taking a holistic approach to empowerment for more than 100 artisans in Mombasa, Kenya.
Like all of us around the world, artisans from Imani Collective are being impacted by the current global pandemic.
Restrictions for COVID-19 quarantine mean that artisans can't work as they usually do, and mean that they are unable to earn an income for their families.
Most artisans live day-to-day and don't have savings to bulk-purchase necessities, especially with increasing market costs that are arising due to the current pandemic and locust swarms in northern Kenya. Until they are able to resume work, the artisans will have no way to provide for basic food and sanitary needs, or any health care or shelter costs that could be incurred due to the changes in their current environment.
This fund will help provide relief, including food and sanitary packages and an emergency fund for Imani Collective artisans in Kenya who, in light of COVID-19, are unable to safely quarantine or provide for their families over the next several weeks.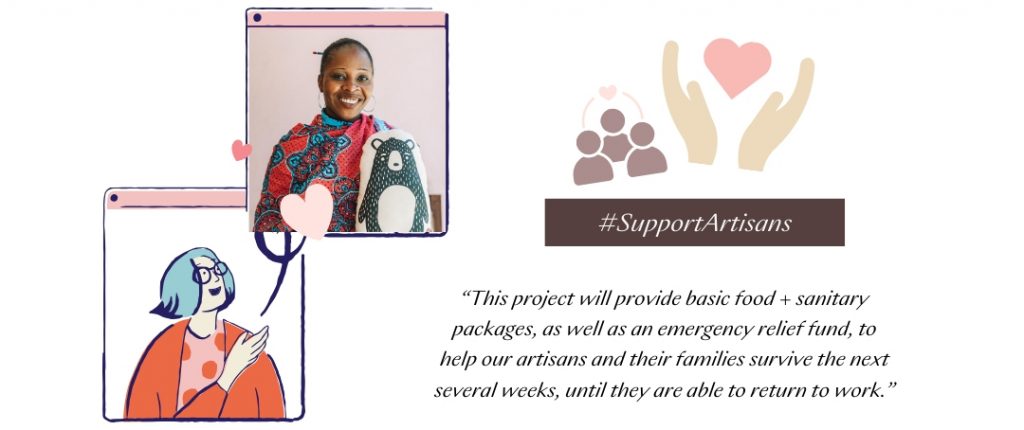 Small gestures today can mean a huge difference tomorrow. This project aims to take both short and long term measures.
For immediate relief, we can help cover the costs of basic essentials such as food and sanitary packages for any of the artisan partners that are unable to safely quarantine or provide for their families during this time. For example, a donation of just $12 provides a 1-month sanitary care package for FOUR people!
For long term relief, donations will also be used to create an emergency fund used to help artisans in the coming weeks, until they are able to return to work. This pandemic has caused vast and unpredictable changes in all of our lives. For artisans without an income or savings, the rapid changes of this pandemic present enormous challenges.
By collecting just $50, we can provide a 1-month emergency fund for one artisan, which would help cover costs related to medicine and shelter. Seven-hundred dollars would go as far as feeding all 106 artisans and their families for an entire week!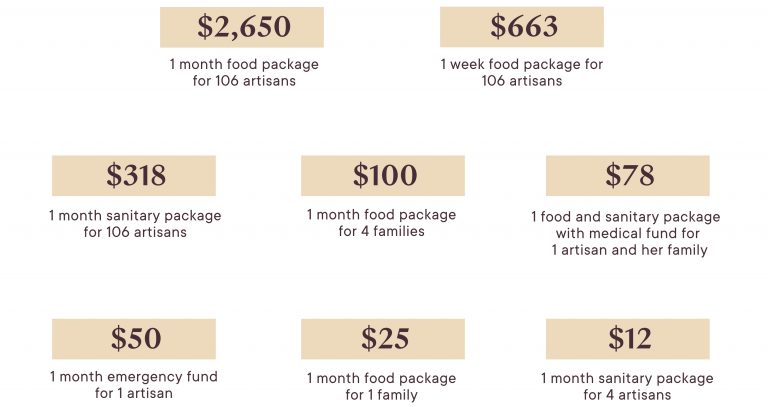 As you can see, any donation would go a long way to helping these artisans overcome the many challenges they face. We've all been affected by this pandemic. So, if you're able to, log into your Add-On settings and donate to make a real impact!