As part of our ongoing efforts to promote our global community and serve our artisan partners, we raise funds every month to support the needs of a specific group. We work closely with these partners to ensure that our Artisan Fund helps contribute to projects that matter to their communities. These communities make some of your favorite goods that we feature in our monthly subscription boxes and in our shop.
This month, our partner, Marquet Fair Trade, reached out to see if we could raise funds for a Holiday Food Drive for its artisans in Thailand. This would directly assist the 42 households of a community heavily impacted by COVID-19 closures.
Help us raise $3360 to provide food for the next six months for 175 members of this artisans community. Plus, if we reach this goal, our partner has committed to sending 1000 holiday gifts to a charity here in the US!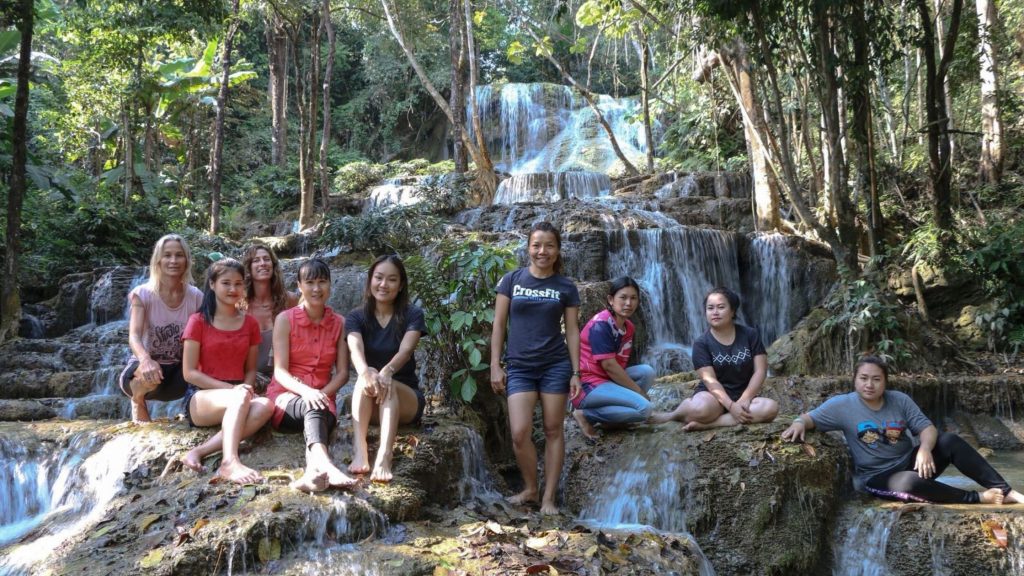 ---
WHAT IS THE ISSUE? 
Due to strict lockdowns, Marquet's jewelry artisans have no work and no income. This is making it extremely difficult for artisans to cover even basic necessities.
Throughout the pandemic, Thailand's response has been called a remarkable success. And with less than four thousand cases in the country, they've consistently stayed ahead of the virus.
But this isn't the whole picture. Thailand's success has come at a steep price for its economy and its population. Strict lockdowns in the beginning of the year shuttered most businesses. The government also banned international flights. This has crippled the tourism-dependent Thai economy. According to the World Bank, these conditions could lead to more than eight million Thais losing their jobs or income in 2020.
Located in Thailand's northwest, our artisan partners are struggling to make ends meet. The absence of tourists has caused a loss of about two-thirds of their income since March. With towns still locked down, finding another job has been impossible for these talented artisans.
Yet, with no income, these 42 artisan households still need to pay off loans and cover household expenses. Many artisans are parents, and this financial strain is leading them to tough choices.
But your support could change all that. Your contribution could make a huge difference in how 175 people live through this pandemic.
---
WHAT CAN WE DO?
The pandemic is having devastating effects all over the world. So, this month, the Artisan Fund will be a two-pronged approach.
This Artisan Fund will provide relief to artisan families in Thailand and families in the US!
Here's how it will work:
Food is the largest expense for our artisan partners. By contributing, you'll help us purchase dry goods and non-perishable foods for 42 families. This would impact 175 people for months to come!
Plus, if we hit our goal of raising $3360, Marquet Fair Trade will donate 1000 handmade gifts to Feeding America! These gifts will go to the Los Angeles Regional Food Bank. This will help ensure that American families in need get to celebrate the holidays this year with gifts under the tree.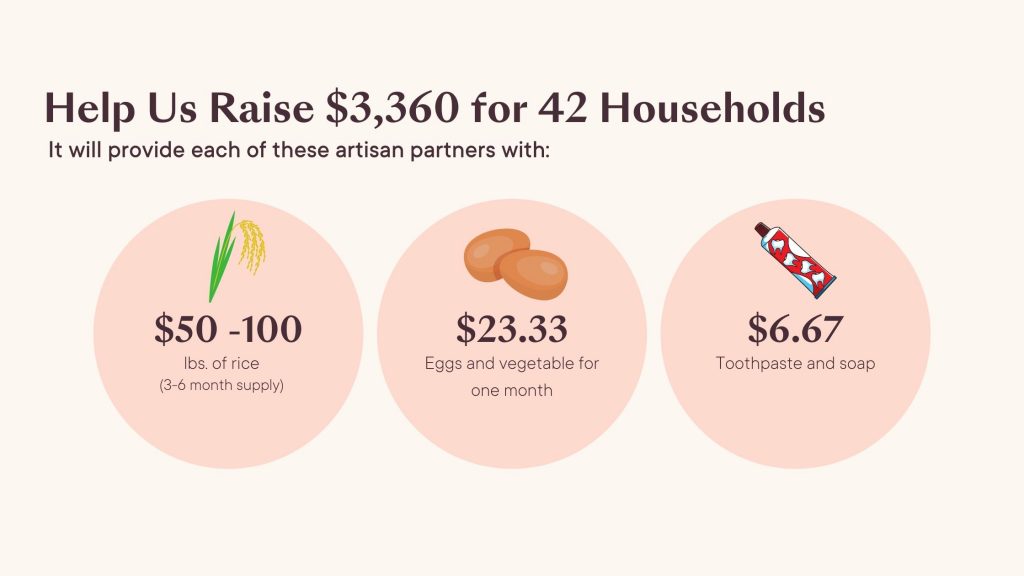 Here's how your contribution will make a difference. We're aiming to provide each family with:
100 lbs of rice (3-6 month supply)
Eggs and vegetables for one month
Contributing to this exciting initiative will make a huge difference on two fronts!
On one hand, you'll be alleviating financial strain for Thai artisans for months to come. On the other, you'll be making a difference closer to home this holiday season.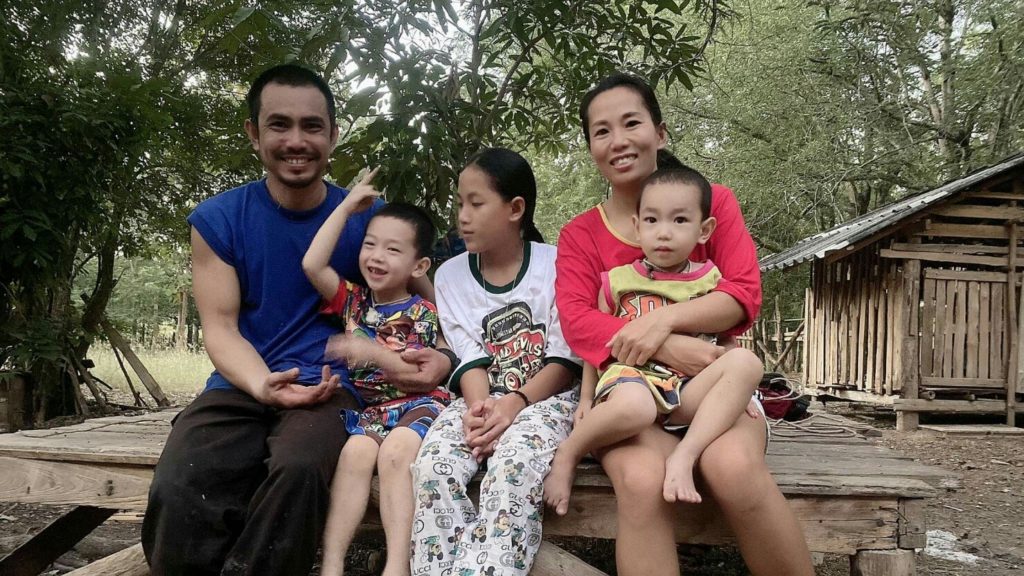 So if you're able to, help us make a wide impact this holiday season. Log into your Add-On settings to contribute!

---