We work with artisans all over the world to bring our subscribers beautiful handmade products. Every month, our Artisan Fund raises money for one of those groups, so that as well as helping to create fair and sustainable wages for artisans, we can contribute to projects that matter to their communities. We work closely with our partners to create a program that meets the specialized needs of a particular group.

---

For our February Artisan Fund, we are raising $1,350 to provide a safer and more efficient working environment for the artisans in Denizli, Turkey. We have partnered with Ark of Crafts to make this possible.

---
The owner of this workshop is 65-year-old Mustafa Eryilmaz, who started working for his father at a young age; this is when and where he learned craftsmanship. Eriyilmaz has continued his father's teachings along with along with a his family. Located in the outer district of Denizli, Turkey, which is about 6.5 hours from the city of Istanbul, this small artisan group is a family-owned business that has a total of three working artisans, including his wife, within their atelier.
Pictured above is Eryilmaz's wife, who works alongside him within their workshop in Denizli.
15 years ago, after an earthquake hit Babadag, Eryilmaz's workshop had to relocate their family business to their current location in Denizli. However, their current workshop has poor infrastructure, which has affected the work of the artisan group in some ways. 
According to an article by The Free Press Journal,  insufficient work conditions can be detrimental to a person's mental and physical health. It's important that our artisans are working in safe environments that don't have an effect on their overall wellbeing.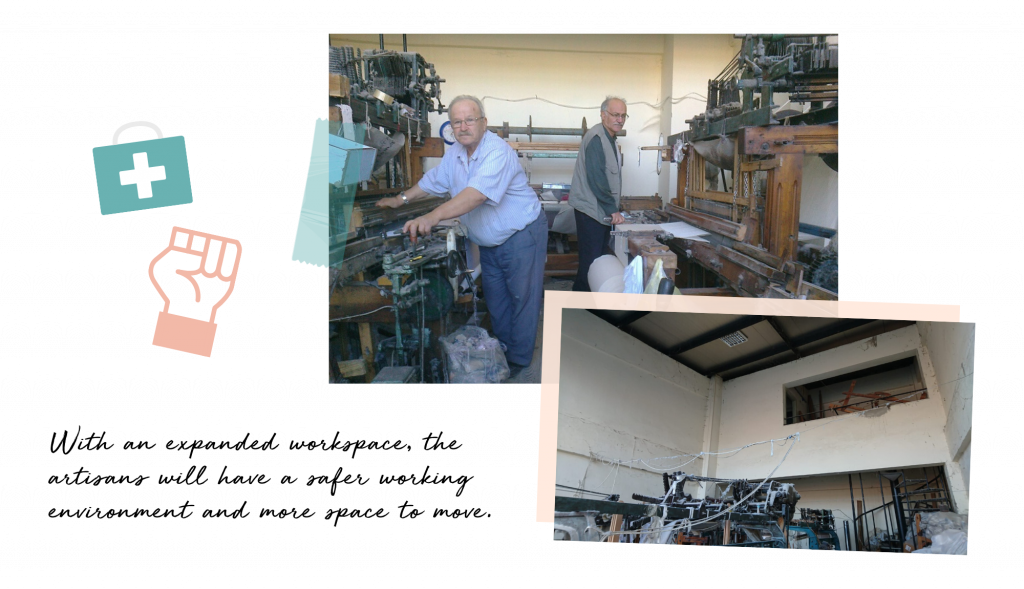 With your support, we can help improve the workshop of this artisan organization by building a secure and open space. Our hope for this month's Artisan Fund is to create a sufficient infrastructure, that will expand the current work shop and will give the artisans a safer work environment.
Building renovations will also provide a water system within the atelier. We intend on providing financial support to build shelves for product storage and renovations on concrete ground, walls, and ceilings of the workshop with the total funds raised.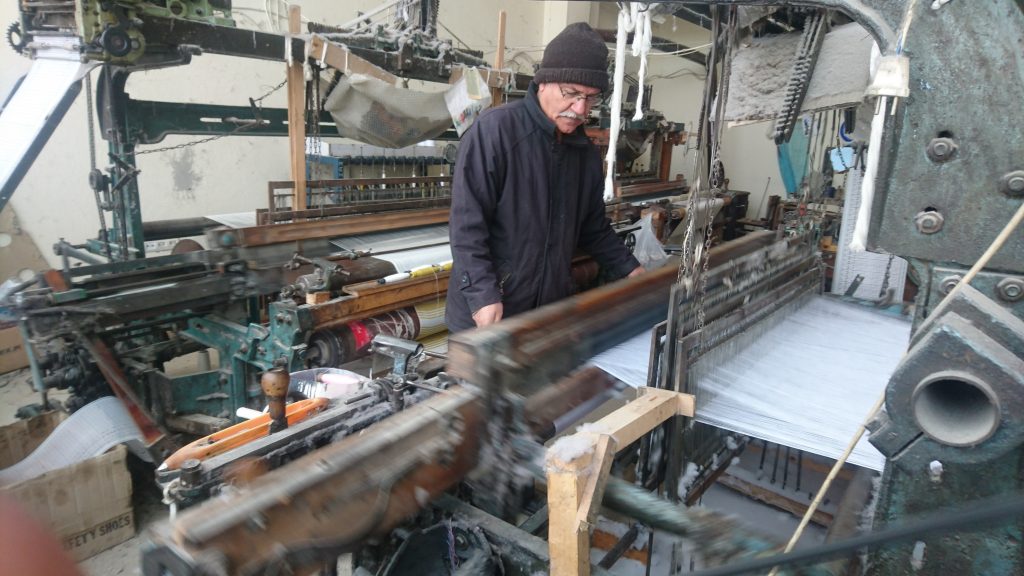 ---
The Artisan Fund is a pool of money that is used for the development of artisan communities. 100% of the proceeds go directly towards the community of the predetermined artisan group. We collaborate with them to understand how the money is best spent, based on their needs.
Click here to contribute: Log in to your Subscription Settings, scroll to the February add-ons, and choose your contribution amount!