Can a subscription box really change your life? Laura Beiler, customer and moderator of the Maven Facebook group, shares her perspective on the true impact of GlobeIn.
The True Impact of GlobeIn: A Maven's Perspective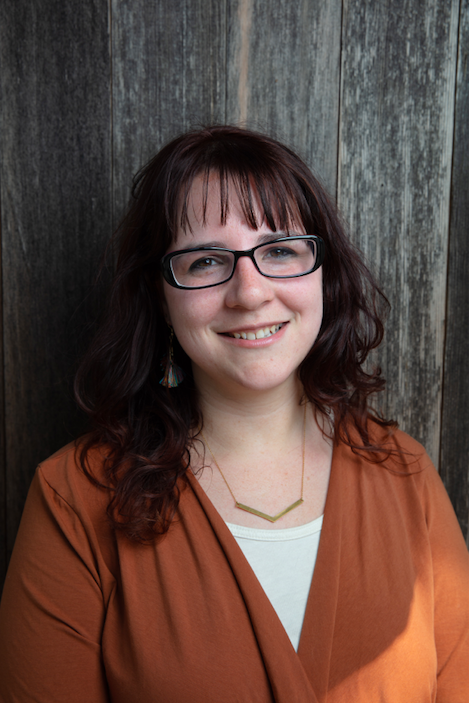 It all started with an advertisement on Facebook.
There was a lovely, huge mug and the word 'cozy' (an introvert's dream!), along with 'fair trade goods.' As someone who had tried to shop fair trade but had limited understanding of what was available, I was intrigued. I clicked on the ad, eager to learn more.
And what I found was a company that would have a huge impact on my life.
Other than the gorgeous Malika mug, which continues to be a best seller at GlobeIn, I was interested in the concept of being able to purchase curated boxes of fair trade items. I liked the idea of curated boxes, each with its own theme, and the option to purchase more items as Add-Ons each month. GlobeIn became my one-stop place to learn about fair trade items—including how and where the items were made throughout the world, and how my purchase was impacting people and communities across the globe. Each month, the booklet describing the artisans and their world made me feel just a little more connected to them, and to the items in my home.
Needless to say, I was hooked.
My Wake-Up Call
After joining GlobeIn, I began to learn more about fair trade, what to look for in other companies that sell fair trade items, and how to discern where items were coming from. I began to understand the value of my dollar, and why this matters.
Being a huge chocolate lover, I learned the importance of understanding where the cocoa is coming from and why this matters to the farmers. And understanding the true value of my cocoa, my mugs, my home, and what they cost the artisans, was a huge wake-up call. When I realized that choosing to buy fair trade chocolate could literally change lives, it was a no-brainer for me.
Being a Part of The GlobeIn Community
Along with the subscription and the Artisan Shop, which is available 24/7 on the website, GlobeIn has worked to create a community of like-minded women (and men!) who want to make a difference in their shopping habits and how they affect the global economy. Members of this community are affectionately known as 'Mavens', and I joined the private Maven's Facebook group right after I signed up for the subscription. Now with over 7,000 members, the group is a place for Mavens to share how they use their GlobeIn products in their home, recipes, unboxing videos, and support and encouragement for one another. I love seeing Mavens share their stories and homes with the rest of us. It allows us all to feel a little more connected and united in our cause.
Recently, we started 'Maven Meet-Ups', so individuals that live near each other could meet in real life, swap items, talk fair trade, and deepen those relationships. It's obvious that GlobeIn not only cares about the artisans, but also about the customers who are helping them reach their goals and increase their impact.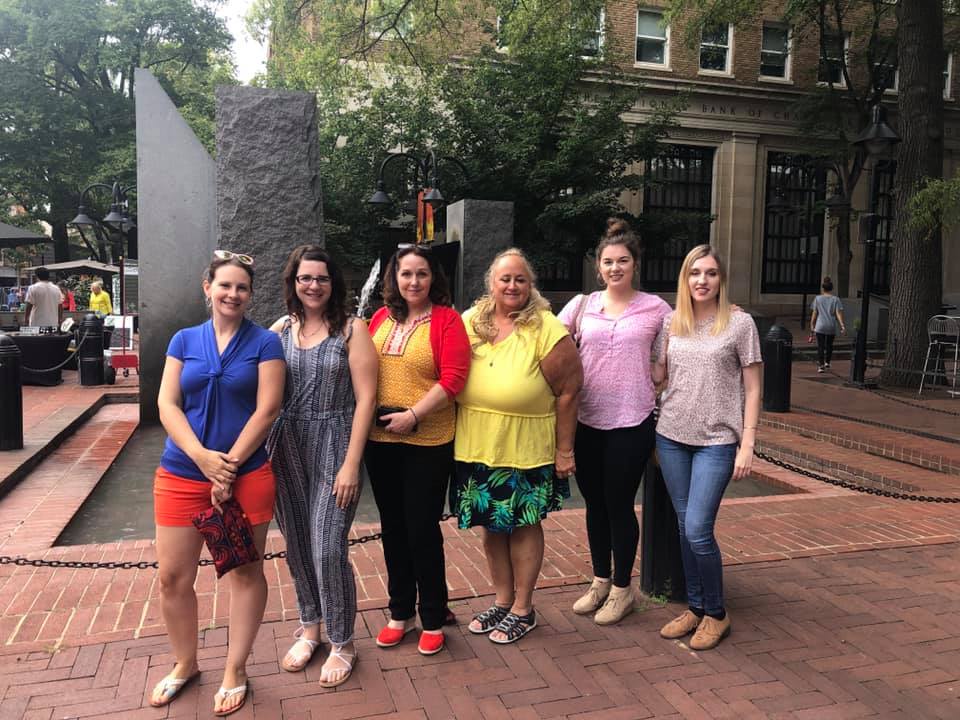 Unwrapping My Handmade Items
When I receive my monthly subscription, I always get so excited. There's just something about that pink box on my doorstop. I know that the contents of the box are going to be handmade, one-of-kind items. The quality of the items exudes the pride the artisans take in their craft. My kids gather around the table as I unwrap each item, asking where it came from in the world and who made it. Getting my monthly subscription means my house is going to be a little more unique, but also a little more connected to the rest of the world. Each piece has a story to tell. And I know that I am teaching my children each month the reminder that as humans we are all connected, and we should love one another and care for one another.

My personal faith tells me that true religion is this: caring for the orphan and the widow. GlobeIn allows me to do that in one capacity, as well as remind these artisans around the world that they have value, worth, and deserve a fair living wage just as much as my family and I do. When I see these items in my home, my heart swells with appreciation and it encourages me to keep doing my part to help others.
Meeting the GlobeIn Team
This year, GlobeIn hosted it's first ever MavenCon! I was blessed with the opportunity to go and got to meet so many members of the GlobeIn team face-to-face. We were able to see their office, touch new products they are considering, and give our honest feedback. It was one of few moments as a customer that I felt heard by a company.
Again, GlobeIn has shown its commitment to not just the artisans, but also the customers, because they know we are in this together. Each member of the team was kind, open, and enthused to be there. They allowed us to create our own curated box (hello, Christmas gifts!), and we had a great time getting to know each other. It was clear they wanted to hear from us, and they welcomed us with gifts and food. Even this introvert felt comfortable!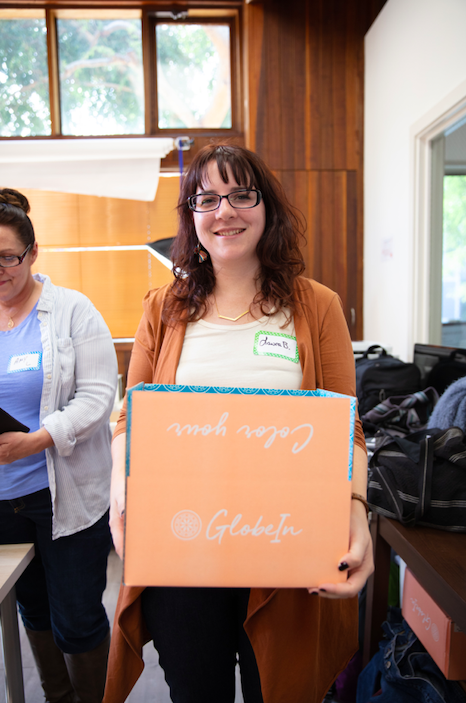 The second day, the focus was more on sustainable living. They had a vast array of speakers with different takeaways about making small changes in our own lives. I learned a lot, not just from the speakers, but from the other attendees. The concept was interesting, informative, and I would definitely recommend attending next year's MavenCon to anyone who is on the fence.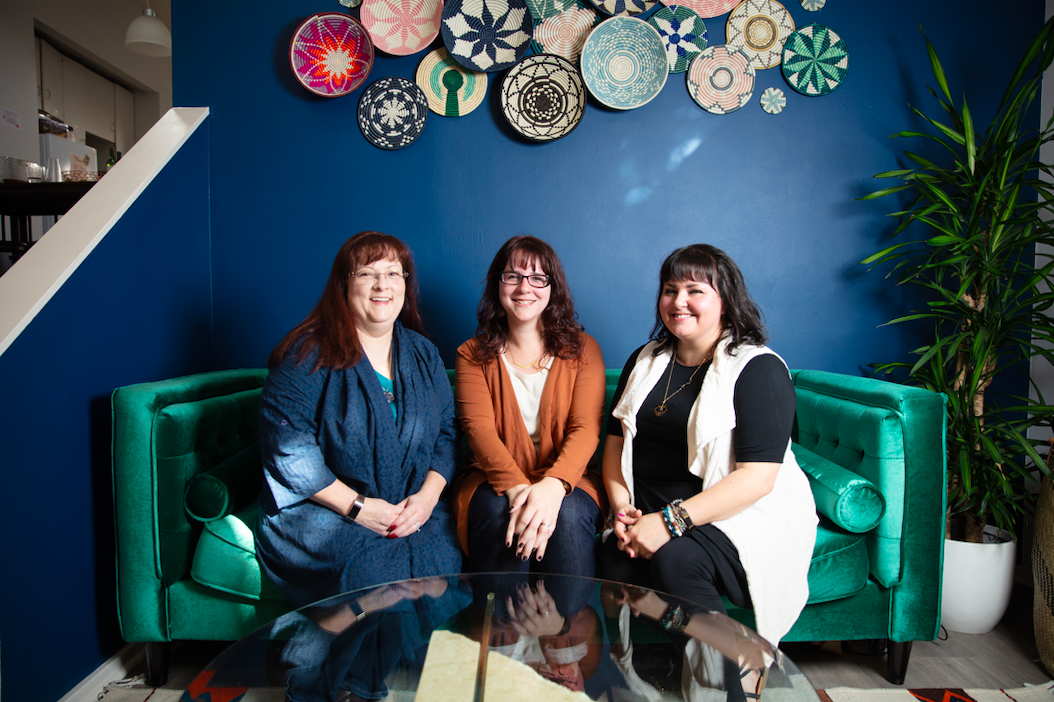 How GlobeIn Has Impacted My Life
As a contributor to the blog and a Maven Ambassador who helps with Meet-Ups, I have a unique experience with GlobeIn. I am also a customer, and have seen the growth and changes on both sides of the table. I enjoy the interaction I get with both the customers and the team as we work together to create a community of fair trade advocates. To the team, I hope to bring a unique perspective as a customer, and to customers, I hope to lend an empathetic and knowledgeable ear.
The main thing that has changed for me, however, is having the opportunity to come to this blog and share with everyone who reads it my passion for fair trade. Even if it is just sharing recipes, there is always a way to use fair trade foods, serveware, or dishes. When I am asked to write pieces like this, I feel so grateful that my voice is valued. I think this sentiment is echoed in the Maven's group.
Fair trade is not just about pretty things in my home. It's about the stories of the lives of those who made them, a visual reminder of the power I have in how I choose to spend my money, and the value I add to the products by supporting others. It's about helping others have a fair life. It's about community. It's about change for good.
This is why I love GlobeIn and know it has impacted me greatly.
Maya Angelou said, "When you know better, you do better." GlobeIn has taught me to do better, and for that, I thank them.