We work with artisans all over the world to bring our subscribers beautiful handmade products. Every month, our Artisan Fund raises money for one of those groups, so that as well as helping to create fair and sustainable wages for artisans, we can contribute to projects that matter to their communities. We work closely with our partners to create a program that meets the specialized needs of a particular group.
This month, our partner, Noah's Ark, reached out to see if we could help alleviate the burden of COVID-19 for its artisans.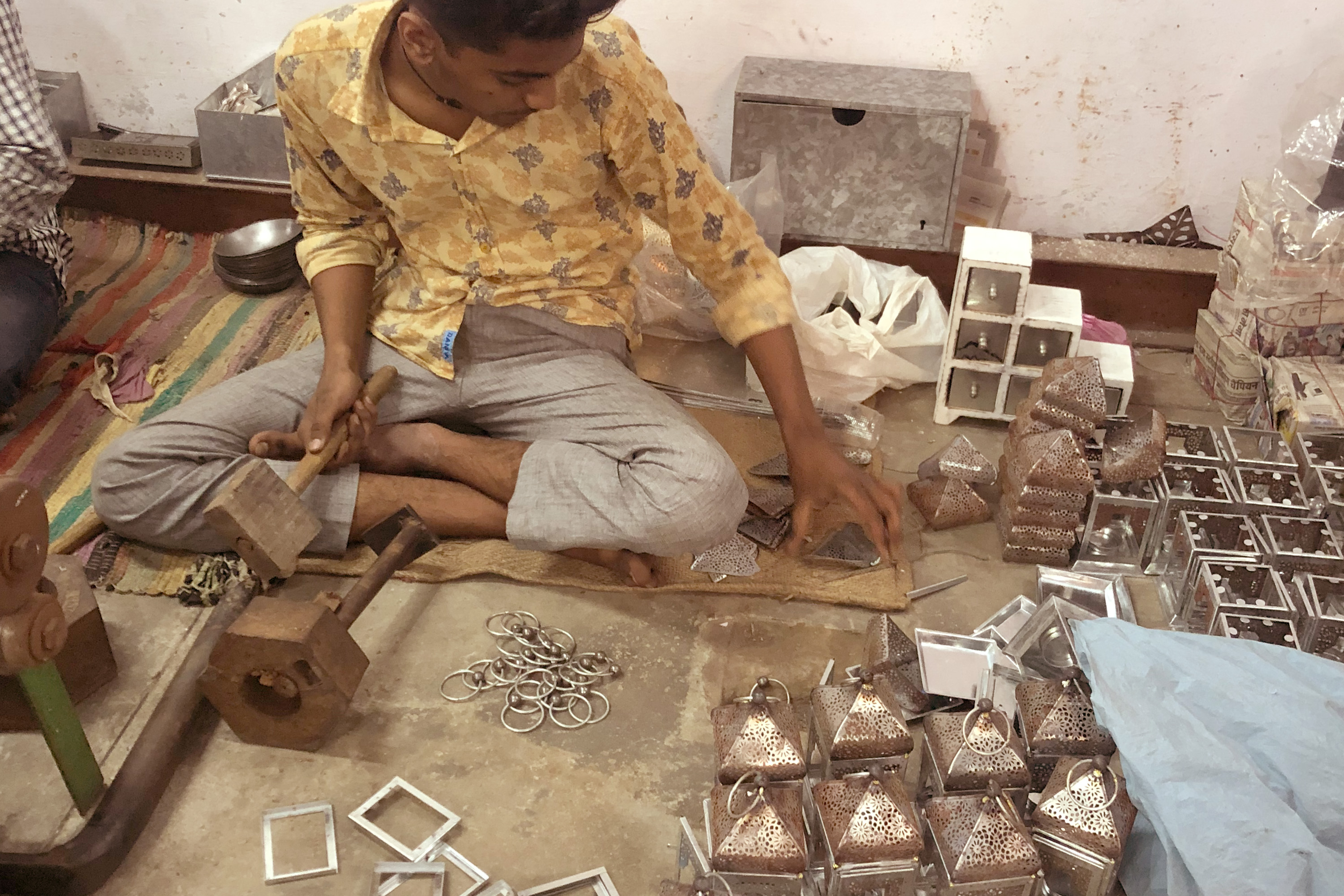 Help us raise $2,500 to support 30 artisan families affected by COVID-19 in India. This would cover the costs of food, essential medicines, and rent and utility bills.
   WHAT'S THE ISSUE?   
Like many countries around the world, COVID-19 has hit India hard. With around 3,000 new reported cases every day since the beginning of May, total cases are climbing very quickly.
In response to this rapid rise, India has put in place restrictions that the New York Times calls "some of the strictest measures anywhere to slow the spread of the coronavirus, including placing all 1.3 billion citizens under a nationwide lockdown."
The current lockdown has been extended until the end of May. This places many people in extreme difficulty, but life has become especially difficult for those living in remote rural areas. Among those struggling right now are the many artisans we partner with through Noah's Ark.
Our partner, who works directly with artisans, has reported that across India, these talented artisans haven't been able to work for nearly two months. Most households have two or three children. With no income, they're struggling to support their families.
This sudden drop in income means that artisans have to choose between paying for food, medicine, and rent. School fees for their children are adding up and will have to be paid once the lockdown is over. Medical help for non-coronavirus related health issues is also difficult to come by, as hospitals prioritize COVID cases. And limited supplies are forcing families to purchase items in bulk, increasing the overall cost of living.
This fund will help provide relief for artisans unable to support their families. The money will be used to cover basic necessities for the next month.
   WHAT CAN WE DO? 
A small gesture can make the biggest difference.
If we raise $2,500, we'll be able to assist 30 families with food, medicine and bills for the next month. Each family would receive $83.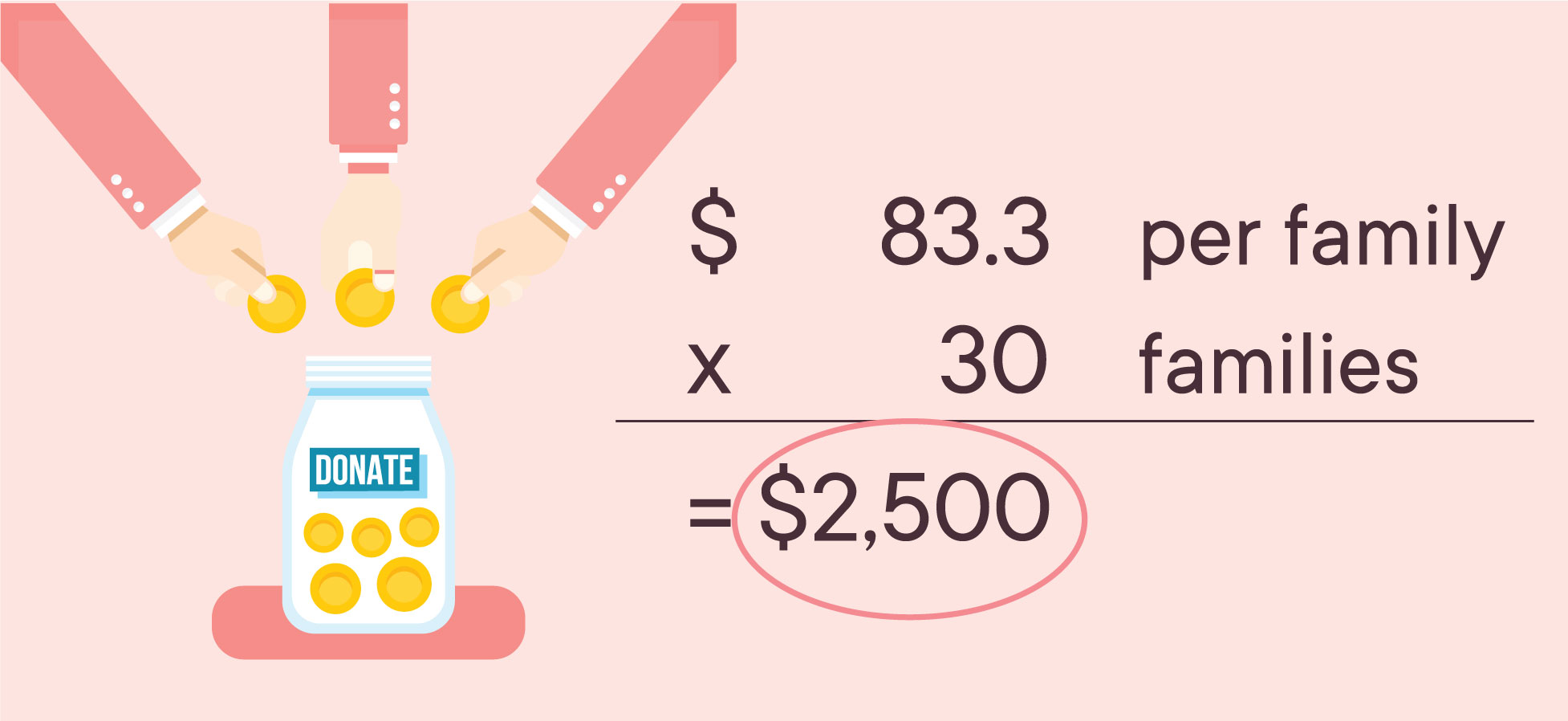 Your dollar would go a long way in supporting artisans right now. Our partners report that average food prices are relatively low in India:
1 liter of milk: 70 cents
2 pounds of vegetables: 50 cents
1 pound of lentils: 60 cents
As you can see, just a few dollars would help a family put meals on their table.
The funds would also cover the costs of basic medicines for headaches, fevers, diabetes, or blood pressure. And families would be able to pay their utility bills, meaning that they get to keep access to clean water and electricity.
"We thank you and truly inspired by your commitment to making a difference in the lives of our artisans in these unprecedented and challenging times. We have been trying out best to help these artisan who have no work since last 50 days and living in very closed communities. We are providing them help so that they are not left alone and have enough to feed their families. We are in touch of every artisan who is working with us and taking regular updates on their well beings. You are helping at a very critical moment and we assure that we will help the affected artisan directly."

-Samuel Masih, Noah's Ark Founder and CEO
Any donation would go a long way in helping these artisans overcome the many challenges they face. We've all been affected by this pandemic. So, if you're able to, log into your Add-On settings and donate to make a real impact!