Genna Gershkow found GlobeIn while looking for a job involved in social impact and poverty alleviation. Originally joining the team as a Customer Service Representative, Genna began to curate boxes in the first week.
"I didn't know what I was getting myself into, but I knew they were helping artisans get into the global market," explains Genna, reminiscing on her first days. "At the time, we had only 100 subscribers, maybe closer to 200, and we were sourcing multiple products from one country at a time."
Shortly after, she took on a full-time position with GlobeIn, taking on her current role of Director of Operations, managing customer support and box item selection.
"When I was younger, I would watch documentaries on humanitarian missions or AIDS in Africa," says Genna. "I always wanted to work on some kind of human rights or social development."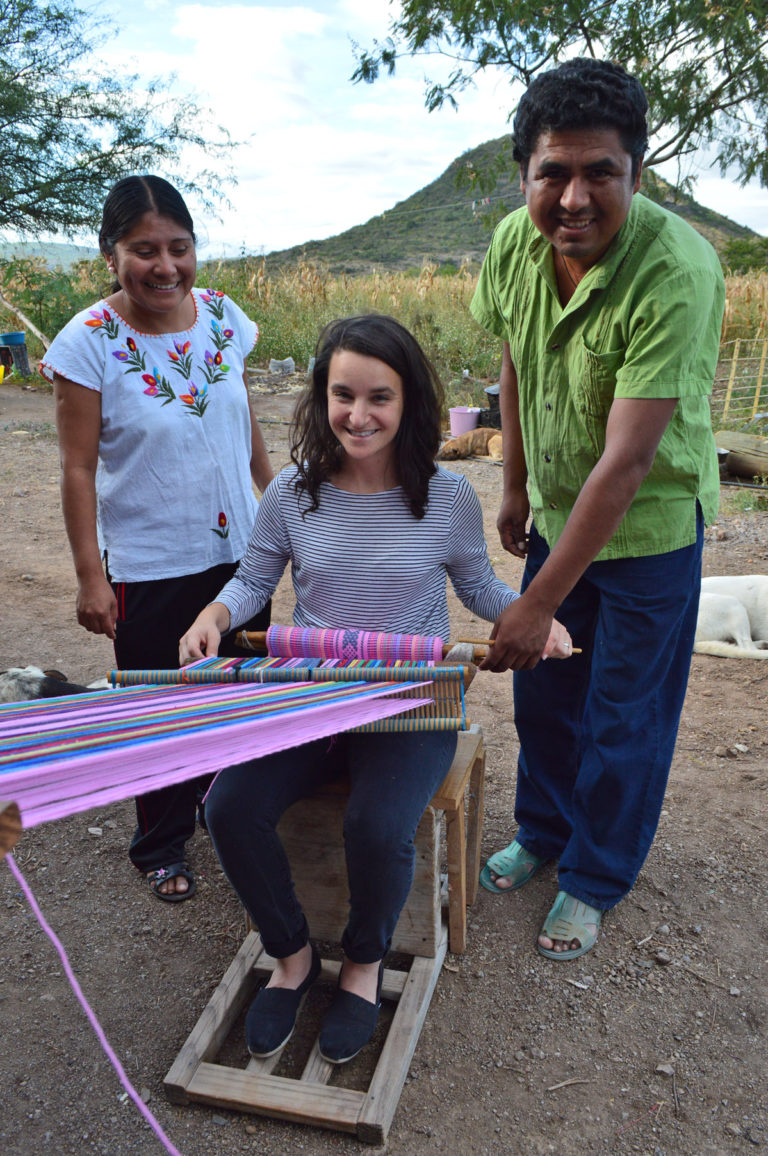 Genna studied International Relations and Global Studies, focusing on studying abroad where she could experience life abroad in developing countries. But, she didn't always have an interest in poverty development. Before going to college, she thought of pursuing Film, following in her parent's footsteps. However, everything changed during a three-month humanitarian trip Genna took to Thailand and Myanmar the summer before college.
"On this trip, it hit really hard seeing the ways people were living in other places," relates Genna, "and how close I could get to those people, building relationships with them, and you want to help them."
Genna said that the activities she participated in were typical volunteer work, building libraries and teaching English. Yet, it was pivotal for her that when leaving each village was really difficult.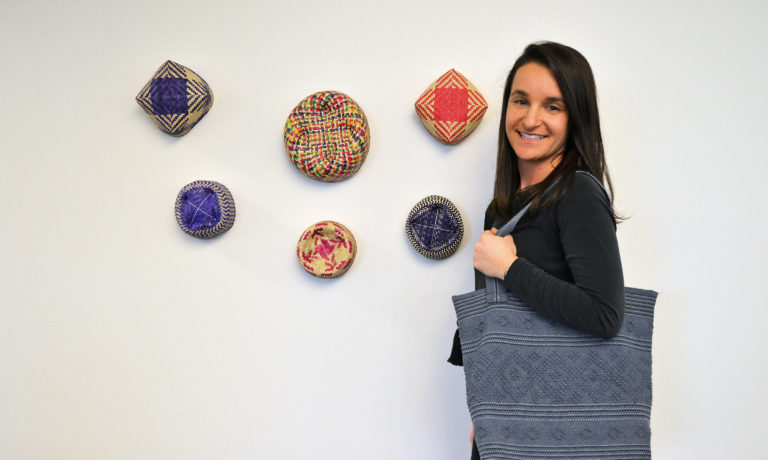 "I want to make it my purpose in the world to help other people." – Genna Gershkow, GlobeIn Operations Manager & Box Curator
"I always had this feeling leaving that trip, that I want to go back to those places and help them," says Genna. "I want to make it my purpose in the world to help other people. It makes me feel good and happy, to see people in the world and know that you can help and empower them in certain ways."
Genna spent time in Salvador de Bahía, Brazil where she learned Portuguese and met her future husband. She also had an interest in South Africa, but her Study Abroad counselor gushed about how fantastic Ghana was, so Genna headed to Ghana for her second study abroad experience.
"Arriving in Ghana was another world," describes Genna. "Ghana was a place where I could get my interest in social development going."
Genna helped Ghanaian women and small business owners access resources and empower them to start their own businesses. She says the experience was like working for GlobeIn.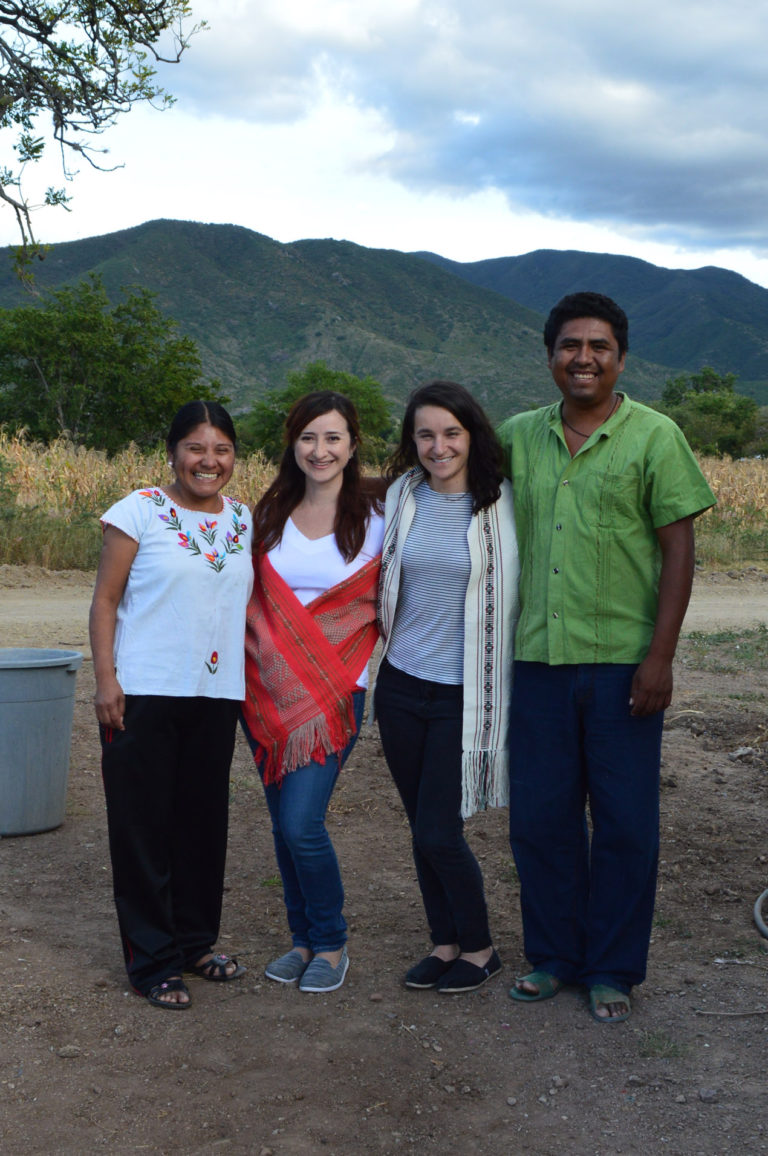 "Working with GlobeIn, you realize charity is not the answer," states Genna. "Giving them jobs, skills, and resources that allow them to build themselves is really what can help. It's hard, but it's a great way to make change and empower communities."
"This is the answer for poverty development." –Genna Gershkow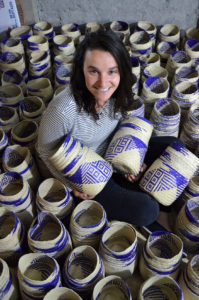 Growing up, Genna's house was covered in crafts from around the world because of her mom's travels. Now, she handpicks and selects products from around the world for thousands of GlobeIn subscribers.
Her favorite GlobeIn product is the Isabel Tote by Deseo Design, a brand started by GlobeIn's Mexico Country Manager, Pamela Chavez. While visiting Oaxaca, Genna got to see the back-strap loom material that is weaved for the bags and she appreciates how much work and love goes into each piece.
---
ABOUT GLOBEIN
Every month, the GlobeIn Artisan Box delivers a fresh collection of useful and enthralling items from around the world. As an Artisan Box Subscriber, you learn about the products and the people who made them while discovering simpler ways to live a more fulfilled lifestyle. By subscribing to the GlobeIn Artisan Box, you can feel good about the products you use, the people you support and how your choices contribute to a better world.
---
Post by Barbara Lee.
Barbara is a world traveler who is passionate about sustainable food systems, responsible consumerism, and holistic living. Her professional background and interests include writing, cooking, non-profit work, and eco-conservation.