Click here to contribute:
Log in to your Subscription Settings, scroll to the January add-ons, and choose your contribution amount!
---
We're so excited for 2019, and we're starting off the year with a new program called the Artisan Fund! At GlobeIn, we are Fair Trade Federation members and we believe that everyone should be paid fair wages and have a safe working environment. This year, we want to expand our efforts and create more opportunity for artisans to grow.
The Artisan Fund is a pool of money that is used for community investments—100% of the donations will go directly towards community workshops. Every Artisan Fund will go towards a predetermined artisan group and we will collaborate with them to understand where the money will be best spent.
For example, in January, the fund will go towards workshops for the Oaxacan basket weavers. We worked with Pamela, our Mexico country manager, and Marina, the artisan leader, to learn how the funds could be spent. After researching, we decided that the goal will be to create health and financial education workshops. The workshops will help empower artisans and prepare them to face challenges, identify opportunities and create new solutions to improve their quality of life. 
Depending on how much of the goal we raise, the scale of the workshops will differ. Because we must take into consideration transportation for lecturers, lecture costs, and workshop materials, the amount raised will directly correlate with the end workshops. Here are some examples on estimates of how the money could be spent in January: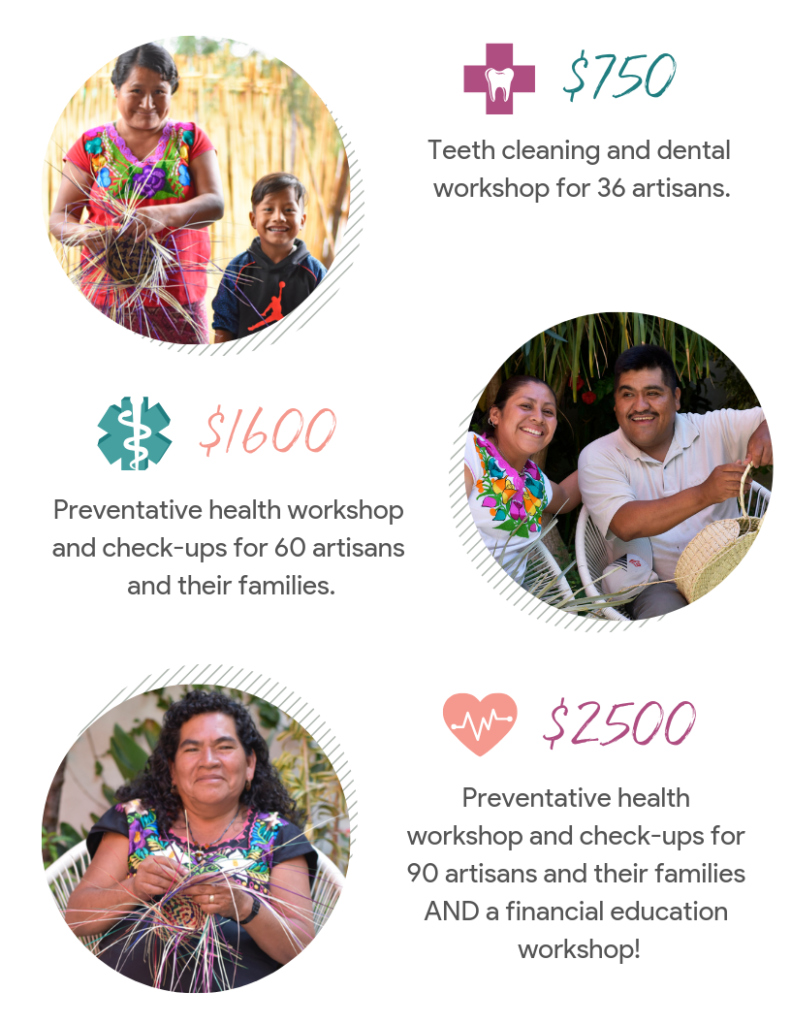 How can you contribute? Subscribers can contribute to the fund during the add-on period (1st-10th).
What is the goal for January? $2500 goal!
Will there be transparency about where the money is going? Once the goal is reached, we'll keep you updated every step of the way and let you know exactly how the money is getting spent.
Why are you creating the Artisan Fund? We believe in creating tools of empowerment and wellbeing as well as collaborating with the artisans to learn what needs we can help with.
Can non-subscribers contribute? We're so happy that you asked! Our first iteration is only for subscribers but if we see that others want to contribute as well, we'll definitely think of a solution to allow non-subscribers to contribute as well! Email us at support@globein.com to let us know your thoughts about the Artisan Fund.
Click here to contribute:
Log in to your Subscription Settings, scroll to the January add-ons, and choose your contribution amount!
---
ABOUT GLOBEIN
Every month, the GlobeIn Artisan Box delivers a fresh collection of useful and enthralling items from around the world. As an Artisan Box Subscriber, you learn about the products and the people who made them while discovering simpler ways to live a more fulfilled lifestyle. By subscribing to the GlobeIn Artisan Box, you can feel good about the products you use, the people you support and how your choices contribute to a better world.