We work with artisans all over the world to bring our subscribers beautiful handmade products. Every month, our Artisan Fund raises money for one of those groups, so that as well as helping to create fair and sustainable wages for artisans, we can contribute to projects that matter to their communities. We work closely with our partners to create a program that meets the specialized needs of a particular group.

---

For our January Artisan Fund, we are raising $4500 for 3 artisan organizations in support of many people that are dealing with the tragic floods in Kenya.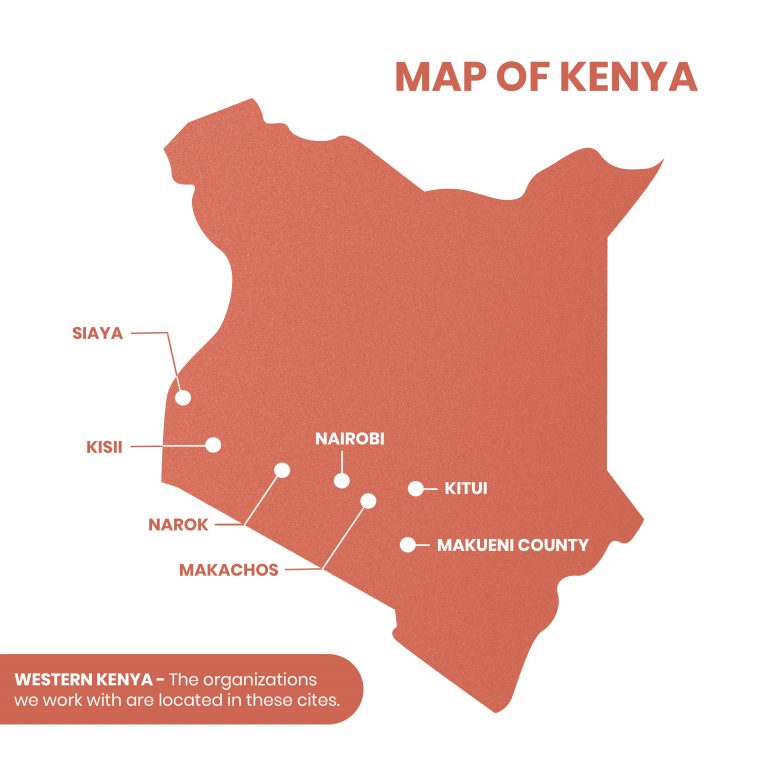 ---
Despite flooding being a normal and yearly occurrence in Southern Kenya, this year has taken a particularly heavy toll on many communities. According to AlJazeera Media,
"More than 130 people have died across the country since October, as a result of flooding and landslides caused by heavy rains. Nearly 20,000 people have been displaced."
In addition to the many lives that were lost, homes have been destroyed and many people have had to relocate and seek shelter elsewhere.
The many regions that have been affected by the mass flooding include: Siaya, Kisii, Narok, Kitui, Machakos, and Makueni County. Also, this mass flooding has caused a halt in business for many of these artisan groups. The three artisan groups that we are raising funds for are the Nyabigena Soapstone Carvers Organization, Bemo Craft Developers, and Wilsafrales Enterprises.
The Nyabigena Soapstone Carvers Organization is known for mining quarries that create soapstones. The mass flooding has prevented artisans from mining within these quarries. This has greatly affected all business for their organization. Floods have also caused an increase in breeding grounds for mosquitos, which could lead to malaria and yellow fever.

David Mochama from Nyabigena Soapstone Carvers Organization, says, "The floods are a disaster in Kenya. We have never seen this before in years."
Ben Omandi from another one of the three artisan groups, Bemo Craft Developers, says, "All these counties are affected and some of our artisans are affected in one way or the other. This has affected our business productivity because it has grounded movement from other areas we operate in." 
William Wachira from Wilsafrales Enterprises says many of their artisans are affected by the floods and heavy rainfall and many artisans are unable to meet and complete any production of their baskets. "I had planned to visit the area this week on Wednesday but I feared that since heavy rain causes flash floods and dry river beds are turned into rivers which are sometimes very dangerous," says Wachira.

We prioritize the quality of life for our artisans. So for January's Artisan Fund, we hope to raise money in efforts to help these artisan groups during this flooding crisis. With a total goal of $4500, the artisan fund will be split amongst 3 affected artisan groups, with a total of $1500 each.
One of the possible solutions that this month's fund can help in supporting our artisans is a tractor for mining, which can help these artisans reopen their quarries. However, the tractor will be at least $5,000 USD, which is over our artisan fund goal, but if we can raise more then our intended goal, it will really make a difference for these artisans.
Another possible solution could be funding mosquito nets to prevent the spread of malaria and yellow fever within these communities. The nets will come to a total of $650 USD.
Whether it's for food supplies, mining equipment, or shelter costs, this fund will be able to help support these artisans with any necessities they consider fit in dealing with the floods.
This slideshow requires JavaScript.
If you're able to help out, you can contribute to the Artisan Fund through your subscription account when the Add-Ons sale is live for the first 10 days of January.
---
The Artisan Fund is a pool of money that is used for the development of artisan communities. 100% of the proceeds go directly towards community workshops for a predetermined artisan group. We collaborate with them to understand how the money is best spent, based on their needs.
Click here to contribute: Log in to your Subscription Settings, scroll to the January add-ons, and choose your contribution amount!