As part of our ongoing efforts to promote our global community and serve our artisan partners, we raise funds every month to support the needs of a specific group. We work closely with these partners to ensure that our Artisan Fund helps contribute to projects that matter to their communities. These communities make some of your favorite goods that we feature in our monthly subscription boxes and in our shop.
This month, our partner, Prosperity Catalyst, reached out to see if we could help raise funds for business development training for their artisans in Haiti. This would directly impact nearly 300 women entrepreneurs and indirectly affect thousands of community members.
Help us raise $4,200 to pay for two months of business courses to train these female entrepreneurs. Their skills would help them grow their business to continue to support their families and employ artisans from their local communities. Funds would also be used for photography and videography, helping them sell their handicrafts to customers abroad.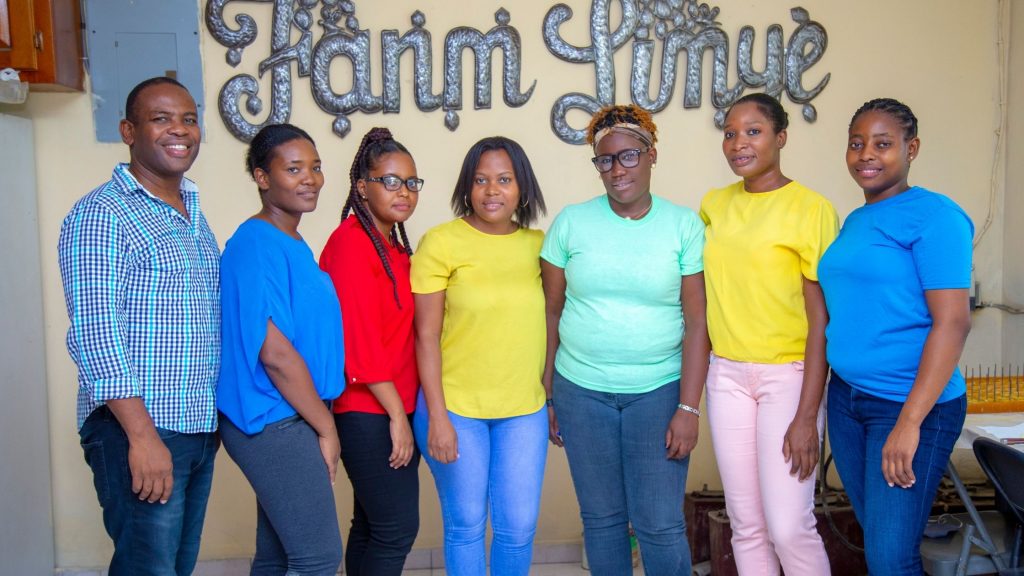 ---
WHAT IS THE ISSUE? 
Fanm Limye is a network of nearly 300 women artisans in Haiti. The name is Haitian Creole for "illuminated women". We recently worked with this talented group to create the beeswax candles included in our Tea Party Box. 
For these hard-working women, proceeds from their sales are essential to cover school fees and other necessities for their families. By selling their crafts, they're also able to support their local small businesses, which in turn employ other women. 
But the COVID-19 pandemic has made it very difficult for artisans to provide for their families and their communities. The outdoor markets where they used to sell their goods have been closed for months. In addition, local buying power has significantly decreased, effectively eliminating the majority of their sales.
For the many families relying on a single income, these conditions are making it very difficult to get by. 
For now, these nearly 300 women artisans are unable to sell their goods in Haiti. But after we worked with them, we realized that these artisans have huge potential to sell their goods abroad!
By providing an opportunity for these entrepreneurs to learn fundamental business skills, you could help them start providing for their families again. This would not only impact the 300 female artisans of Fanm Limye, but upwards of 2000 family and community members!
---
WHAT CAN WE DO?
The female artisans of Fanm Limye are talented entrepreneurs with a greater vision for their artisanal businesses. As both breadwinners and manufacturers, they play a critical role in their small communities. 
This Artisan Fund aims to give them the tools to both maintain and expand their handicraft businesses in order to continue to provide for their families. It would also help build up resilient and independent businesses that create new jobs in their communities!
Here's how your contribution would make a difference:
The Artisan Fund would pay for college-educated business mentors to run workshops for two months. They would teach skills critical to fulfilling large overseas orders, which have a huge impact on local communities. This will include teaching quality control processes, material sourcing, packaging, and basic financial management skills. By helping us raise just $1,100 you could help provide this training for a whole month!
If we reach our fundraising goal of $4,200, the Fund would also cover costs for photography and videography of products. This would help the artisans showcase the true beauty of their crafts and market them to increase sales.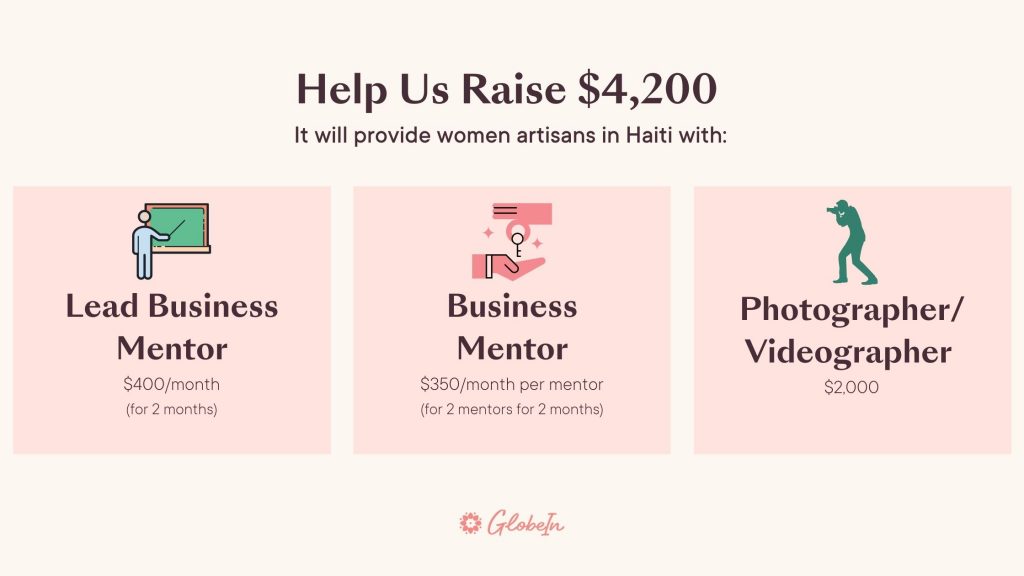 By contributing, you'd be helping artisans reach their full potential as entrepreneurs. Artisans who have gone through similar training courses say that the skills they've learned have been crucial to developing a resilient and independent business.

"I am able to have more control over my value chain and finances, which saves me time and allows me to better manage the resources I have to invest back into my sewing business."

–Myrlande, a Fanm Limye artisan
Your contribution would give these talented women an opportunity to become the community leaders, the business-owners, and the job creators they can be. You would directly help build resilient, women-led businesses that will have long-lasting effects for thousands of people in this community.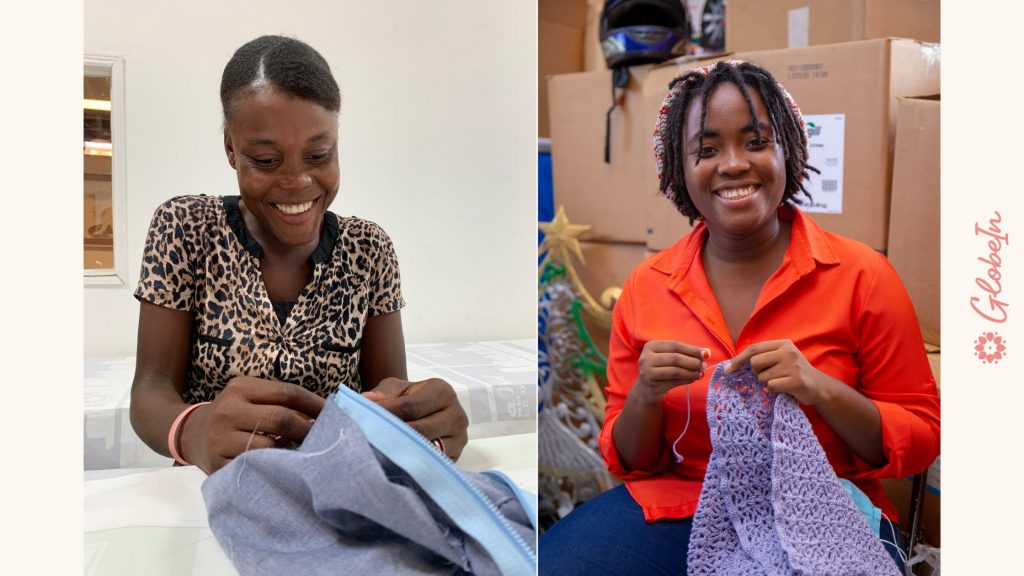 So, if you're able to, log in to your Add-On settings to help make a difference in this artisan community!