The upcycled lunch bag in your Lunch Artisan Box saves elephants, protects trees, and uplifts lives. And here you thought it was just green and sustainable, having been made out of recycled cement bags.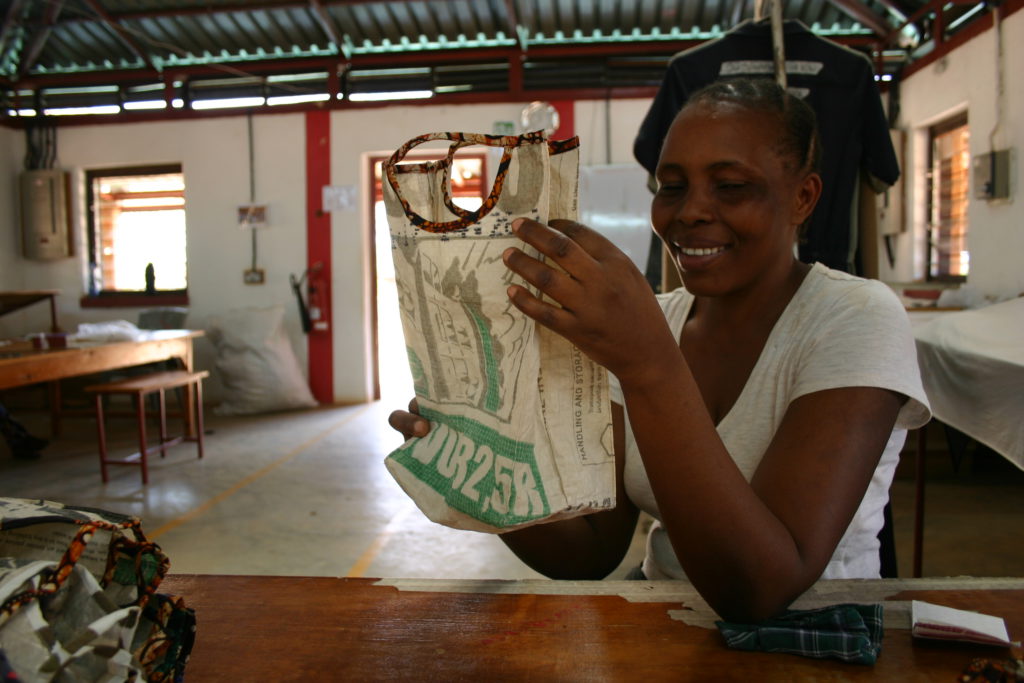 WHERE IS YOUR ECO-FRIENDLY LUNCH BAG MADE?
When you arrive in Kenya, there are a number of options for seeing all the beautiful creatures unique to Africa – lions, ostriches, elephants, cheetahs, and buffalo. Seven hours east of Nairobi lies a small town called Maungu. The town is a popular truck stop. Young women take advantage of passing truckers to make money in exchange for their bodies. Prices average at 500 KES, the equivalent of US$5.
The closest city is Voi. Its proximity to Tsavo West and East National Park is ideal for tourists and, unfortunately, poachers. Between the parks, elephants and other wild animals migrate, unprotected, from watering holes to feeding grounds. Their natural migration has left these animals at risk. Additionally, their natural habitat is constantly under pressure from charcoal production.
To prevent environmental degradation and to help uplift locals' lives, Mike Korchinsky founded Wildlife Works. Today, the company employs over 300 Kenyans. From unarmed rangers and mechanics to soap makers and seamstresses, Wildlife Works has enough jobs to run a small town. The idea – give people steady work, teach them to preserve the environment, and give them the opportunity to better their lives.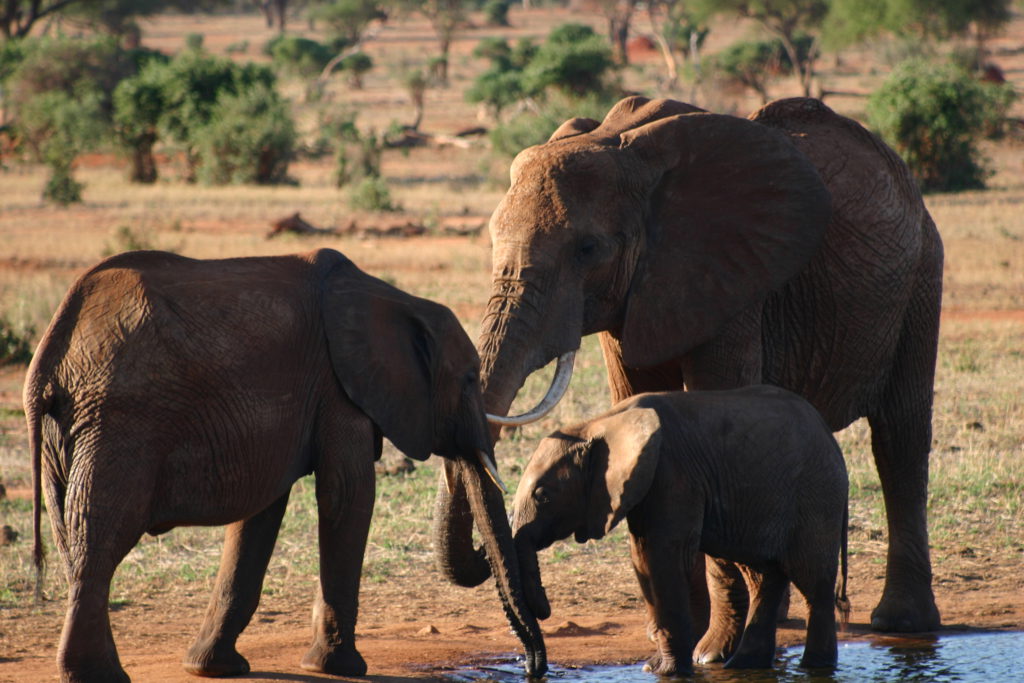 HOW DOES MY LUNCH BAG PROTECT ELEPHANTS?
Elephants roam freely, a natural behavior in search for water and food. Occasionally, the elephants come into conflict with humans over vegetables and land. Infamously, elephants are hunted by poachers. Some who track and follow them for days, taking them down with bullets or poison arrows. These unfortunate creatures have their faces hacked off with machetes. These poachers are after their tusks, making elephants worth more dead than alive.
But here is the root of the problem: money. And this was Wildlife Works' solution: jobs.
By providing a person with steady work and income, the company gives people a purpose and a means to provide for all of their basic needs – rent, food, clothing. Well fed and occupied, these Kenyans are no longer involved in subsistence poaching and other environmentally harmful practices. A direct example would be the poachers-turned-rangers. Head Ranger, Eric Sagwe has told me that these rangers are usually some of the best on his team.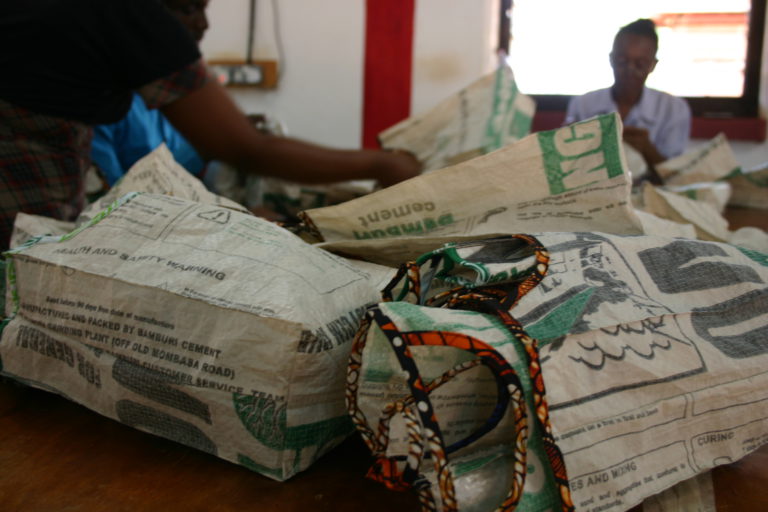 THIS LUNCH BAG PROTECTS LIVES & CREATE JOBS
Malnutrition, starvation, sexually transmitted diseases – there are many reasons that rural citizens are unhealthy and struggling. ICYMI, handouts, although well intentioned, are not the best way to help support poverty-challenged people. Old shirts and shoes will do little to help someone who can't afford a house or food.
Instead, companies like Wildlife Works focuses on giving people work. Their incomes are then spend autonomously, fulfilling their needs and improving their lives. This reduces charcoal burning, a laborious business where people cut down trees and burn them for a day in pits. Charcoal is then sold for $8 per 50 lbs bag.
Additionally, by having reliable income, women no longer need to engage in risky work, like prostitution. Even though some of them know that there is the risk of disease, a lack of economic options perpetuates this behavior.
Funded through projects like GlobeIn's exclusive upcycled cement lunch bags and the sale of carbon credits, Wildlife Works sponsors community-based projects, like water systems and educational workshops. Workshops will cover topics such as women's health and grant writing.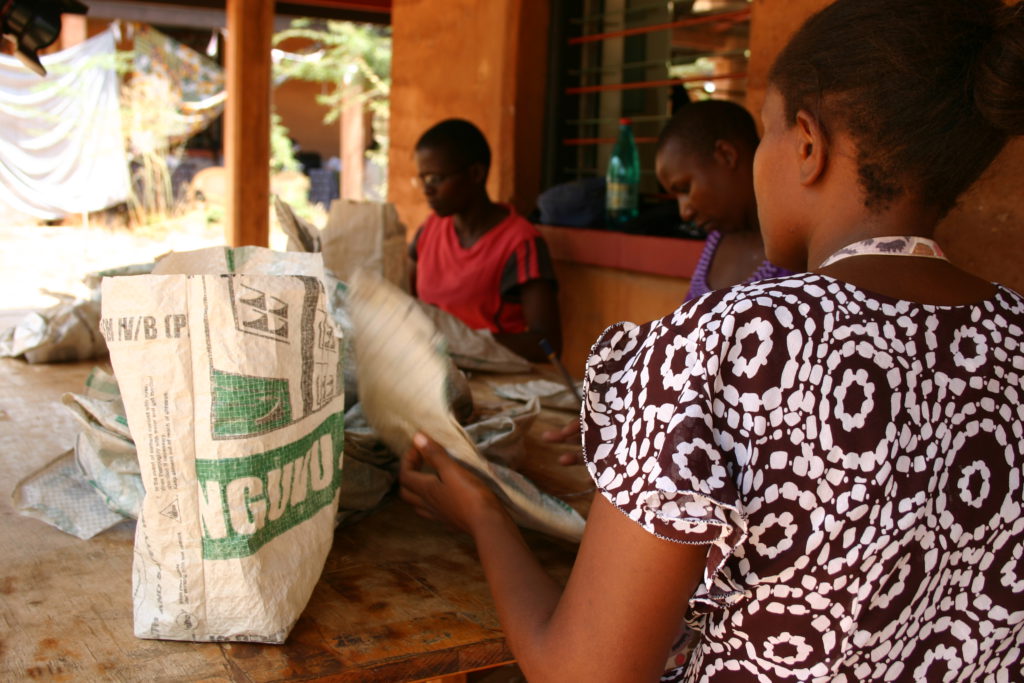 A LABOR OF LOVE FOR PLANET AND PEOPLE
The factory workers skillfully bring together used cement bags and scrap kanga fabric to make this lunch bag. Polyester cement bags are a difficult material to sew, fraying easily and needing to be hemmed. Disposed of incorrectly, cement bags block sunlight and prevent plant growth. Additionally, the synthetic material is slow to biodegrade. GlobeIn's order removed 1,300 cement bags from the environment.
All the kanga is hand-cut and spooled before sewn to form neat edges and handles for your lunch bag. Finally, excess threads are removed, bags are quality checked, then neatly folded for shipment. From start to finish, it takes approximately 45 minutes to make each lunch bag.
These repurposed bags are finding a new life, carrying your lunch from point A to B, stating to the world, "I care about the earth and I care about elephants."
---
ABOUT GLOBEIN
Every month, the GlobeIn Artisan Box delivers a fresh collection of useful and enthralling items from around the world. As an Artisan Box Subscriber, you learn about the products and the people who made them while discovering simpler ways to live a more fulfilled lifestyle. By subscribing to the GlobeIn Artisan Box, you can feel good about the products you use, the people you support and how your choices contribute to a better world.
---
Post by Barbara Lee.
Barbara is a world traveler who is passionate about sustainable food systems, responsible consumerism, and holistic living. Her professional background and interests include writing, cooking, non-profit work, and eco-conservation.