We work with artisans all over the world to bring our subscribers beautiful handmade products. Every month, our Artisan Fund raises money for one of those groups, so that as well as helping to create fair and sustainable wages for artisans, we can contribute to projects that matter to their communities. We work closely with our partners to create a program that meets the specialized needs of a particular group.

---

For our March Artisan Fund, we are raising $1,740 to conduct an Environmental Workshop for our basket and wool weaving artisans in Oaxaca, Mexico.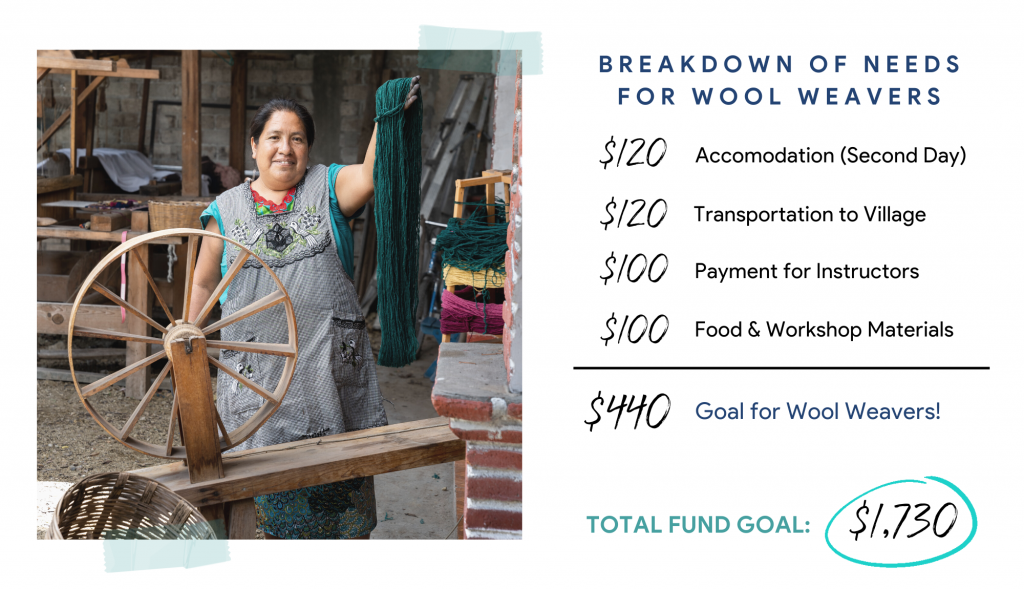 ---
After further research in Oaxaca, our GlobeIn management team has discovered a majority of our artisans are unaware of environmental sustainability. With this month's Artisan Fund, we hope to spread awareness on healthy and practical habits that encourage a eco-friendly lifestyle.
Two of the artisan groups, Oaxaca Basket Weavers and Oaxaca Wool Weavers, are based in rural parts of Oaxaca, which are about three hours from Oaxaca City. Currently, most of our artisans are unaware of compost and waste reduction techniques.
We intend on raising funds for these two artisan groups in hopes of providing an environmental workshop that will educate and encourage sustainable living. We would like to bring in an expert on environmental sustainability from Buena Idea Verde (Good Green Idea).  The Artisan Fund will cover all travel expenses and the workshop presentation of the guest speaker. With their guidance and advice, we hope that the artisans will leave the workshop with community awareness of the Earth's natural cycles, how they can adopt new healthy and practical habits to help produce less waste, and learn how to reuse materials.
Composting: The workshop will not only encourage sustainable living but also encourage a healthier and convenient way of living. Reducing waste and maintaining a compost system will have a positive effect on the Earth's environment.
Waste separation: The artisans will learn how and why they should separate waste at home. They'll see easy ways to do this and also understand more about conscious consumption.
Upcycling materials: The workshop will also cover up-cycling plastic materials to create eco-bricks. Eco-bricks are made by separating, washing, and storing plastic into bottles that will be made into bricks that can be used indefinitely.  These eco-bricks can be used for basic construction such as benches, chairs, and basic furniture. This new and immediate solution will help in efforts to decrease pollution.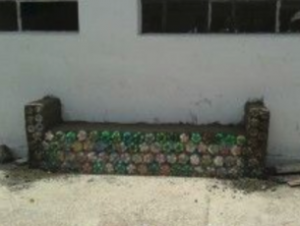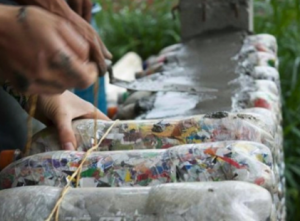 The total amount of this month's goal is $1740, which will cover workshops for both artisan groups (located 3.5 hours from each other), plus all travel expenses, necessary materials, and transportation. With your help and support, this Artisan Fund will cover the needed expenses for the environmental awareness workshop and will encourage sustainable living for these two artisan groups.
---
The Artisan Fund is a pool of money that is used for the development of artisan communities. 100% of the proceeds go directly towards the community of the predetermined artisan group. We collaborate with them to understand how the money is best spent, based on their needs.
Click here to contribute: Log in to your Subscription Settings, scroll to the March add-ons, and choose your contribution amount!