As part of our ongoing efforts to promote our global community and serve our artisan partners, we raise funds every month to support the needs of a specific group. We work closely with these partners to ensure that our Artisan Fund helps contribute to projects that matter to their communities. These communities make some of your favorite goods that we feature in our monthly subscription boxes and in our shop.

---

This month, our partner Sasha Exports, reached out to see if we could help 50 artisans receive new product training to help them jump-start their livelihoods after COVID closures. 
Help us raise $2500 to cover the costs of new materials and artisans' wages for one month.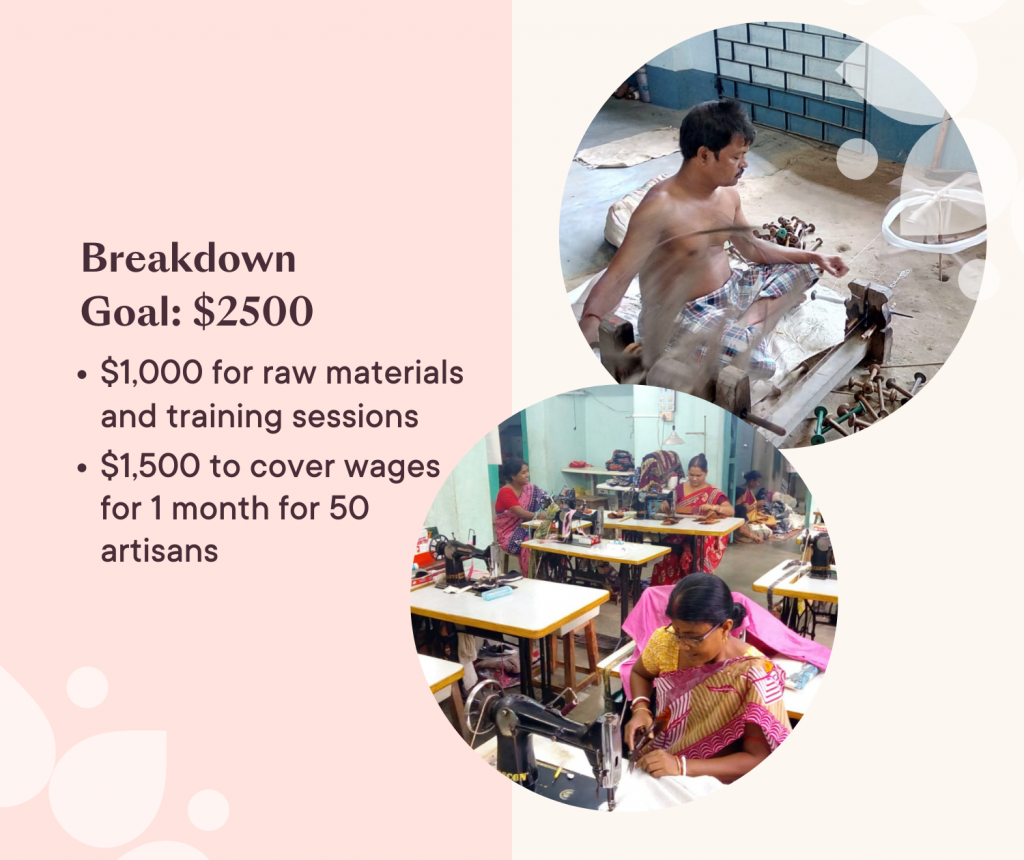 ---

Sasha Exports is based in Kolkata, India. In the 40 years they've been working with local artisans, they've helped support over 5000 livelihoods through Fair Trade principles. 
But months of coronavirus restrictions have severely disrupted the livelihoods of many of our artisan partners. For those working in crafts, the repeated cancellations of important festivals and fairs have amounted to a huge loss in income. And since many artisans in India work informally, they have been unable to receive support from financial institutions during this challenging time.
For the Indian textile and apparel sector, these difficulties have affected the nearly 14 million people it officially employs. This sector has been hit particularly hard because retail locations have only just begun to reopen. Plus, our partner reports that many stores are inundated with old inventory and reluctant to buy new stock. This has resulted in a 75% drop in sales for some artisan groups.
"Our lives have been greatly affected first by the pandemic, continuous lockdown and then the super cyclone" – Amphan.
There have been days of hopelessness for me and so many women like me who are dependent on our work. We need work." -–Bijoli Mistry, an embroidery artisan working with Sasha Exports for over 25 years
But your support could make a huge difference during these uncertain times. By funding artisan training and new product development, you can help hundreds of artisans protect their livelihoods.
---

Help us raise $2500 to fund a training initiative for 50 garment artisans.
The scope of this project is large. From dyers to weavers to printers, you'd be helping nearly 200 people keep their jobs! You would directly affect 50 artisans, 40 of whom are women. But this fund would also indirectly help another 150 Sasha Export artisans involved in the garment supply chain.
The fund would provide: 
Artisan training in new, in-demand apparel designs and techniques. 

Raw materials for producing new products.

An entire month of wages to cover artisans while they learn new skills.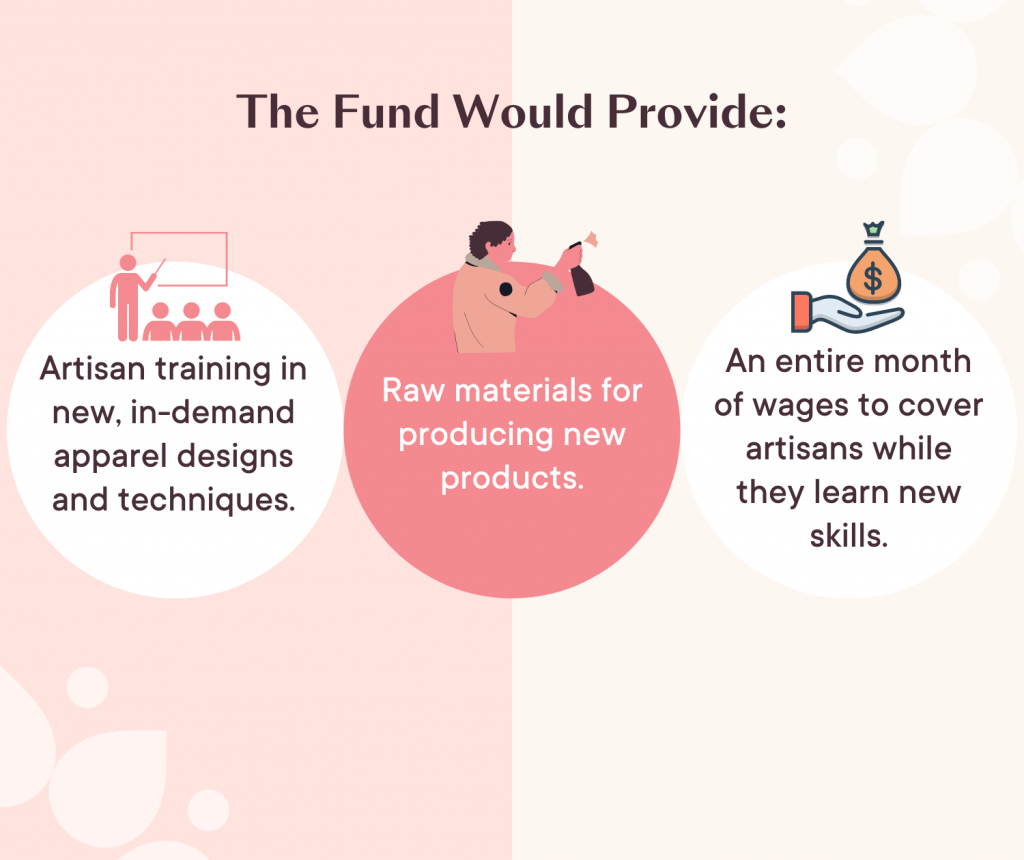 This opportunity is unique because it aims to provide artisans with the necessary skills to thrive in a post-pandemic market. Sasha Exports is working with international and domestic buyers who are interested in many new designs. Training artisans in these new designs will mean that artisans can continue to work through the uncertainty of the pandemic. New orders will also ensure that Sasha Exports can continue to pay artisan wages despite a recovering global economy. 
By contributing, you would be providing a launchpad for artisans to rebound from the pandemic. Every dollar would be an investment in a community capable of thriving autonomously off their crafts.