This month's Savour Artisan Box and Benefit Box are filled with pieces of Palestinian pottery from the West Bank of the Jordan River. Using techniques passed down through generations, the salt and pepper shaker, spoon rest, and heart dish will grace your kitchen table with color and flare.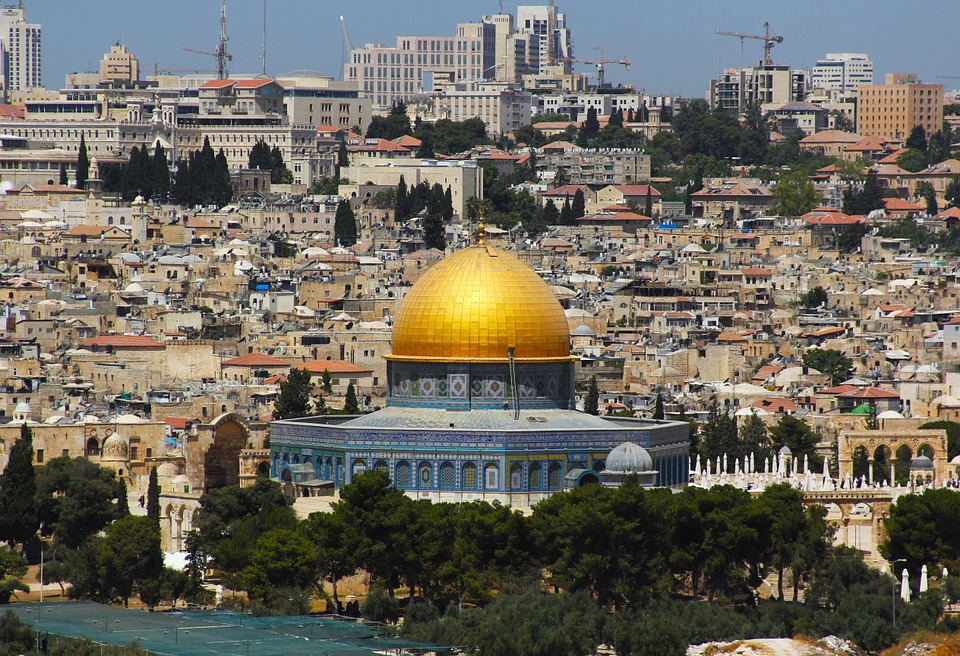 FROM A FAMILY AFFAIR TO A CHANGING TRADE
The Natsheh family have owned Hebron Glass and Ceramics Factory for generations, producing traditional Palestinian pottery and glassware since the 1890's. Hamzeh Natsheh, a family member and head of International Relations, explains that it was his family's forefathers who started the pottery business, but that his grandfather established Hebron as an official company.
Hamzeh's family is well-known in the area for making glass and pottery, but he notes that times have changed. "In the old city, we had more than 10 workshops from different families doing glass and ceramics," said Natsheh. "This has changed. Most have closed and we don't see them anymore."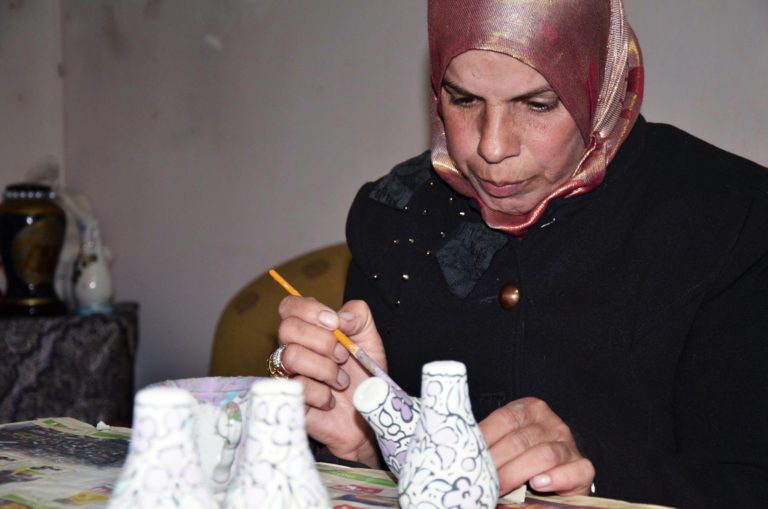 Of the 60 employees at Hebron, some came into the trade new while others came from a family heritage of ceramics. Some employees have been at Hebron for 25 years.
"Ceramic making is very biblical here," explains Natsheh. "Some artisans come to work at an early age, like 20, and end up doing this for 10 years and just decide to work with ceramics." He explains that there are other artisans like Hasan Fakhouri, who's last name means potter. His family heritage is in glass-blowing.
Natsheh says it can take up to 2 years for someone to learn ceramics and 5 years for hand-blown glass. Anyone entering the trade must be very passionate to master it.
All employees work for the company full-time and earn a livable wage. Hebron also provides their employees with lunch, health insurance, and a safe workshop environment. The company also allows some of their 8-10 female artisans to complete pieces in their own homes, where they are able to work at their convenience and adhere to prayer times.
UNIQUELY PALESTINIAN POTTERY
Evidence of this pottery style is found as early as the Late Bronze Age. Today, Palestinian ceramics are known for their intricate details of flowers and other arabesque patterns. This style shares origins with pottery in other Middle Eastern countries, like Jordan and Turkey. However, Natsheh explains that the designs Hebron uses are, "unique Palestinian patterns."
"There is a very famous pattern," says Natsheh. "Look for the type of flowers, connections between the vines, it is unique to Palestinian pottery."
He said any experienced potter would be able to tell the difference between pieces from Turkey or Palestine. The flowers that inspire the designs are different and native to each region. He also notes that this type of pattern can be found in architecture and Islamic art.

STEPS TO FIRING UP
Each piece of ceramic goes through a week-long process. Once shaped, they are dried, cleaned, and smoothed before being fired in a 1,000 degree oven for 1 day. Then, artists draw and paint the patterns. After drying, pieces are glazed and fired. They are then packaged and shipped across the US, Canada, and Europe for customers like GlobeIn.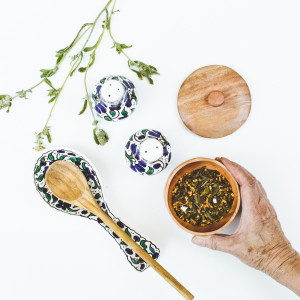 From one of the oldest currently inhabited cities to your home, these ceramics literally brings a piece of earth from the ancient world to the new.
These Palestinian pottery pieces from Hebron Glass and Ceramics Factory can be purchased as part of the Savour Artisan Box or individually in the GlobeIn shop.
---
ABOUT GLOBEIN
Every month, the GlobeIn Artisan Box delivers a fresh collection of useful and enthralling items from around the world. As an Artisan Box Subscriber, you learn about the products and the people who made them while discovering simpler ways to live a more fulfilled lifestyle. By subscribing to the GlobeIn Artisan Box, you can feel good about the products you use, the people you support and how your choices contribute to a better world.
---
Post by Barbara Lee.
Barbara is a world traveler who is passionate about sustainable food systems, responsible consumerism, and holistic living. Her professional background and interests include writing, cooking, non-profit work, and eco-conservation.