All it takes is one simple question, "Who made my clothes?"
This is the question that GlobeIn and the movers and shakers at Fashion Revolution want you to ask about your clothing. Next month's Threads Artisan Box is all about responsibly created clothing and goods.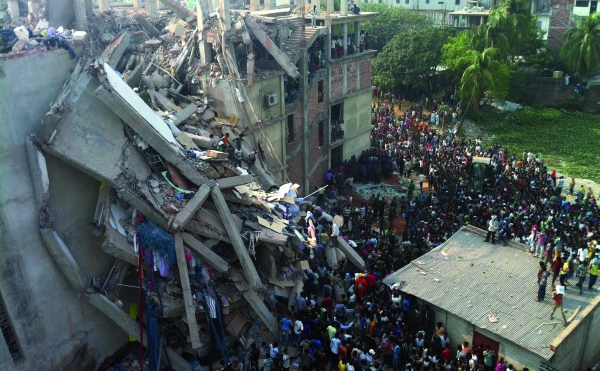 On April 24, 2013, a clothing factory in Dhaka, Bangladesh collapsed, resulting in the deaths of 1,134 people. This factory had previously been deemed unsafe, but continued running. A couple weeks following the incident, Carry Somers, founder of previous fashion line Pachacuti, phoned Orsola de Castro, a designer who has collaborated with companies like Jigsaw and Topshop. Together, the pair started Fashion Revolution.
Somers says consumers are not aware of the human and environmental abuse that occurs in the process of creating their textiles and fashion. By getting consumers to start thinking and talking about where their clothing has come from, Fashion Revolution hopes to turn the industry into a force for good.
The Fashion Revolution YouTube channel includes videos like this one where the company set up a vending machine with plain white t-shirts for €2 each. After putting money into the vending machine, consumers were presented with a video showing the lives of the underpaid factory laborers who produce such shirts.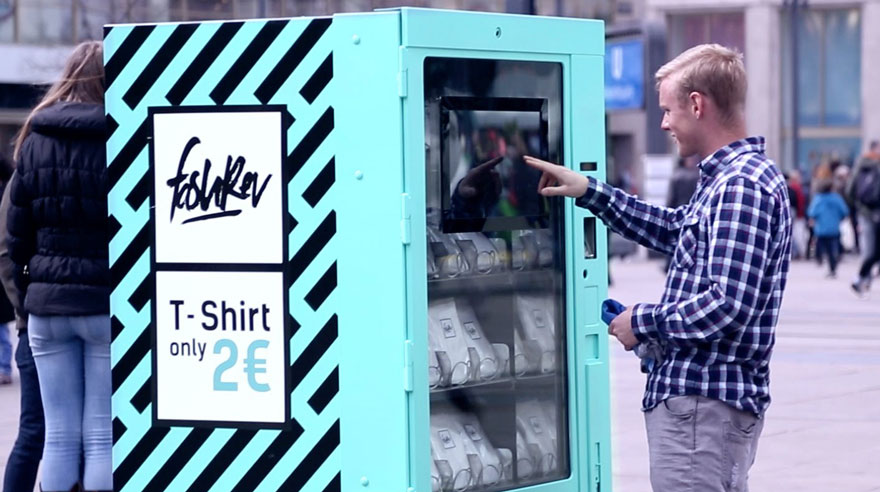 At the conclusion, consumers were given the option of buying the t-shirt or donating their money. Most people opted to donate. This video has gone viral, was re-posted by stars like Ashton Kutcher, and won a Bronze at the Cannes Lion Film Festival.
When presented with the truth behind their clothing, people change their behavior.
This past April, Fashion Revolution teamed with Ethical Consumer to create a Fashion Transparency Index. The FTI details 40 everyday and high-end fashion companies, grading them on their policies and transparency with every aspect of their supply chain.
Somers shares that frighteningly, many companies are unaware of where their raw materials are sourced or even where their clothing are produced. Following the incident in Bangladesh, several companies were unable to link the factory to their supply chain even though their labels were found in the rubble. Check out the FTI to see where the companies you shop at fall in the spectrum. High on the list are Levi Strauss & Co and H&M.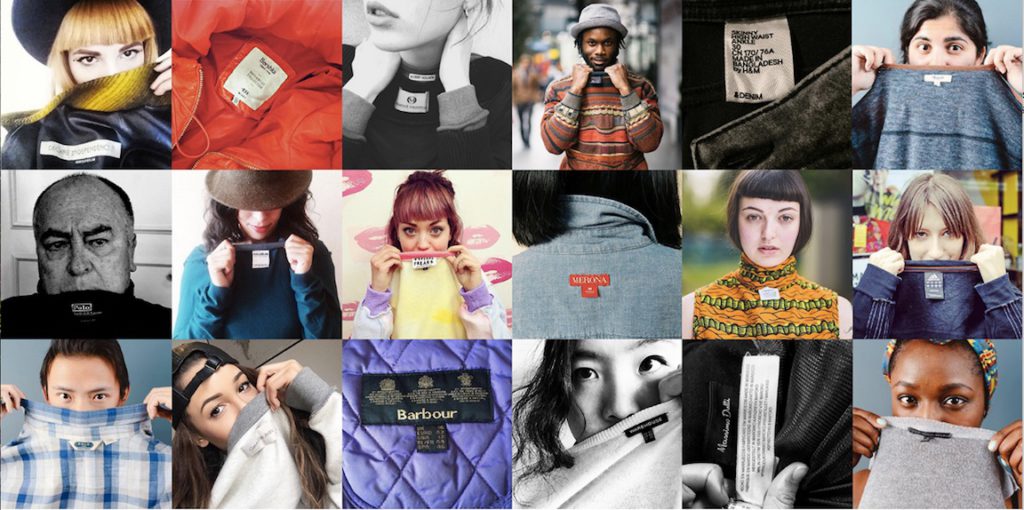 Over the last few years, Fashion Revolution's hashtag #whomademyclothes has reached over 63 million users and their potential viewership ranged in the mark of 22 billion.
Every item in the GlobeIn store has been carefully hand crafted, each artisan fairly paid, and every story shared. In the spirit of Fashion Revolution, ask questions about the source of everything you purchase. More transparency means a better world for all.
Join the Fashion Revolution by posting a picture of your clothing label with the hashtag #whomademyclothes. Enjoy the products in your Threads Artisan Box and every GlobeIn box, proudly knowing who made each and every item.
---
ABOUT GLOBEIN
Every month, the GlobeIn Artisan Box delivers a fresh collection of useful and enthralling items from around the world. As an Artisan Box Subscriber, you learn about the products and the people who made them while discovering simpler ways to live a more fulfilled lifestyle. By subscribing to the GlobeIn Artisan Box, you can feel good about the products you use, the people you support and how your choices contribute to a better world.
---
Post by Barbara Lee.
Barbara is a world traveler who is passionate about sustainable food systems, responsible consumerism, and holistic living. Her professional background and interests include writing, cooking, non-profit work, and eco-conservation.