You have your usual two eggs and toast in the morning. You pick up Greek yogurt for a snack. At lunch, you order salmon sushi. For dinner, you have steak with broccoli and rice. What we eat on a day-to-day has become a broad mix of flavors from around the world and produce that is picked and sold through any season. But your eating choices can affect the world and everything living on it.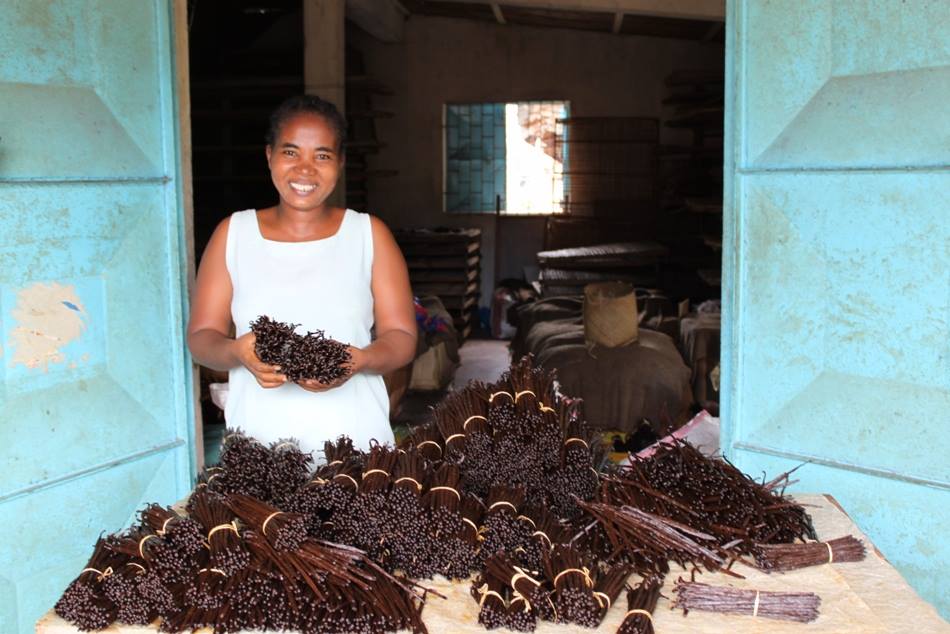 CARBON FOOTPRINT
This can be tri-fold as carbon dioxide (CO2) is released in the growing, picking, and shipping of products and produce around the world. In selecting what you buy at the grocery store, look for products that are fair trade or locally made. If the brand doesn't carry a certification, find out who the parent company is, what city they're based in, and, if nothing else, cross reference a trusted source, like Environmental Working Group.
If you're interested in reducing your emissions, there are sites that list the carbon footprint for popular foods and diets. For example, as a carnivore, making the switch from red meat to chicken can reduce your carbon footprint by 75 percent.
There are numerous products on the market that are good for you, the planet, and for the people who produce it, like volcanic rice from Lotus Foods. Farmers use a System of Rice Intensification (SRI) to reduce the amount of water usage and yield higher crop outputs, which can be applied to any rice growing region in the world. Agriculture accounts for 70% of the world's fresh water usage, and rice needs a lot of water to grow, so this technique can be extremely beneficial for everyone involved.

SOCIAL RESPONSIBILITY
As evidenced by fair trade and socially responsible companies who work in direct partnership with producers and artisans, not all products yield to the same benefits for the people who make them. Some companies focus on profit and don't think about the people behind the product. Ever wonder how that fish got to be so cheap? Chances are, someone in the equation of producer, distributor, and seller is getting short changed. Doing a little research on the company you're investing your dollars into can go a long way for the person on the other end catching your salmon.
Like the Kuli Kuli crunchy almond bar, made from moringa, the company buys moringa from women owned co-operatives in West Africa at above market value. By driving American dollars into the economy, helping these farmers reach a wider market, and increasing their earning potential, companies like Kuli Kuli and others in GlobeIn's marketplace are helping people achieve things they normally wouldn't be able to, like sending their kids to school and affording health care.
SUSTAINABILITY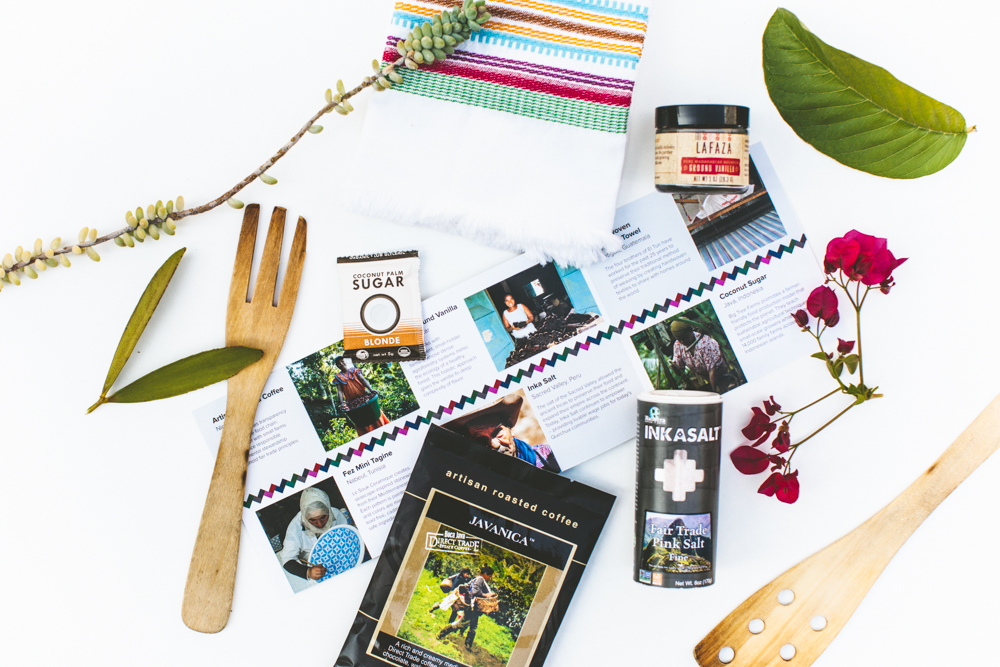 It's great to be able to buy things like salt and other spices at a low cost, but it's true that you get what you pay for. For example, when it comes to salt, every different type has various benefits and is processed differently. This yields a product that can be either naturally derived and is high in trace minerals that are good for you, or a product that contains additives and chemicals used for processing that can't be broken down by your body. Choosing a product made in small batches using natural, sustainable methods like the Pink Inka Salt from the Andes Mountains ensures a product that can be enjoyed for generations to come.
Look at how a product is made, who is making it, and check that the company is choosing practices that are good for the people involved, the planet, and you.
---
ABOUT GLOBEIN
Every month, the GlobeIn Artisan Box delivers a fresh collection of useful and enthralling items from around the world. As an Artisan Box Subscriber, you learn about the products and the people who made them while discovering simpler ways to live a more fulfilled lifestyle. By subscribing to the GlobeIn Artisan Box, you can feel good about the products you use, the people you support and how your choices contribute to a better world.
---
Post by Barbara Lee.
Barbara is a world traveler who is passionate about sustainable food systems, responsible consumerism, and holistic living. Her professional background and interests include writing, non-profit legal work, eco-conservation, and motorcycles.