Waiving gallantly in the sun along warm beaches in the tropics, the coconut tree has become a symbol of relaxation and tranquility.
You've probably drunk coconut water and used coconut oil for cooking or beauty products. Here are 8 different ways that people around the world use the coconut tree.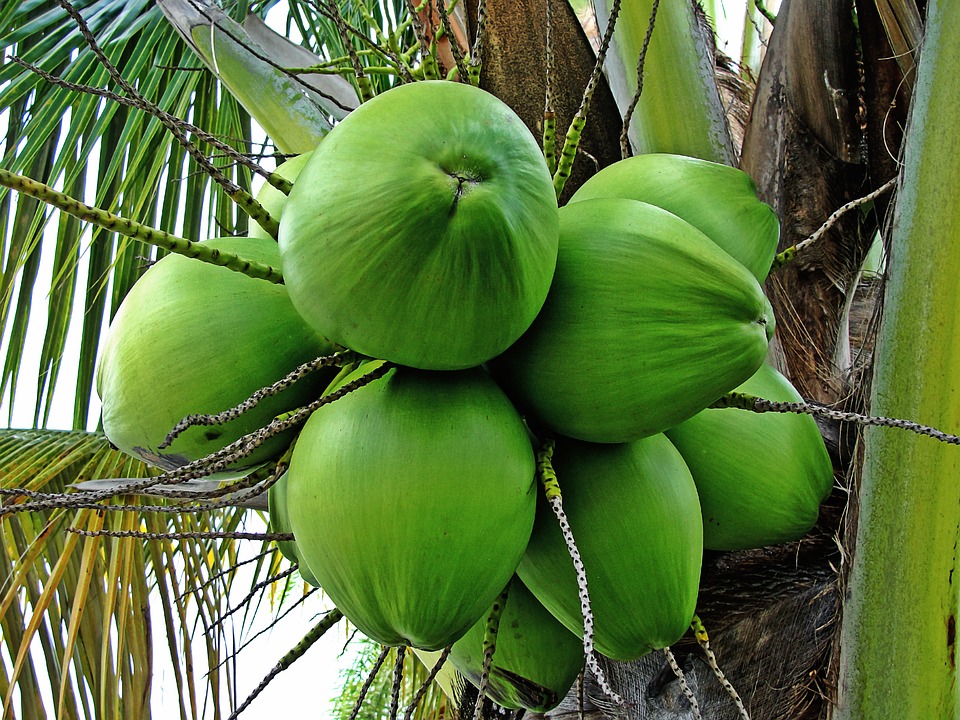 8. EVERY PART OF THE COCONUT AND COCONUT TREE CAN BE USED
From building materials to keeping mosquitoes away from you, every single part of this miracle tree can be used for something. Apart from the obvious uses – water being a tasty beverage and meat being a delicious high-protein snack – coconut shells can be used to steam food, rope can be constructed from the coconut husk, and the leaves into thatching for shelters. Even the flowers are used for medicinal purposes!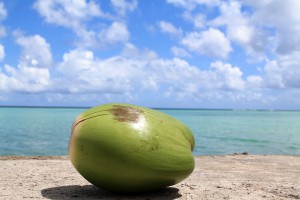 7. THEY GROW IN SALT WATER
Where other plants would falter and die from exposure to high levels of salt in brackish water, coconut trees have the ability to block out salt and intake the water they need. Gardeners have used seawater to "fertilize" coconut trees, but coconut trees can also thrive in fresh water sources.
6. NO ONE KNOWS WHERE THEY CAME FROM
There is some research that shows the 1,300 varieties of coconuts that exist today have descended either from the Pacific or the Indian Ocean.  But other than that, no one's quite sure where coconuts are originally form.
5. IT'S NOT A NUT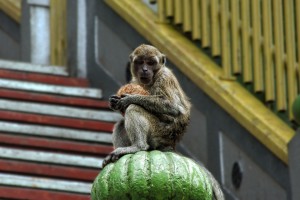 Coconuts got their name from the Portuguese word "coco" which means "a grin" or "monkey face" due to the three dark holes at the base of the fruit. The suffix "nut" was added when the coconut was brought to England after the 15th century.
4. IT'S A FRUIT
According to botany, coconuts are technically fruits of the cocos nucifera tree. A coconut palm can bear fruit from ages 15 to 60, although some trees have even been found to produce fruit until they're 80 years old!
3. BUT IT'S ALSO A SEED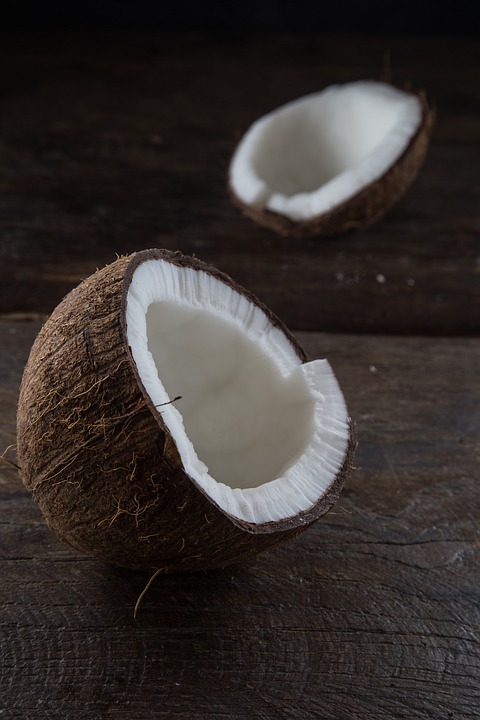 Coconuts are what new trees grow out of, making them the seeds of the coconut tree. Because they are extremely buoyant and can float at sea for a long time, individual coconuts have been found as far north as Scandinavia! The seedling comes shooting out of one of the eyes of the coconut and the coconut meat provides initial food for the new seedling.
2. IT CAN BE USED INTRAVANEOUSLY
During World War II, and even in some Pacific Islands, coconut water was used as an emergency supply of human blood plasma in IV drips.
1. AND TO TREAT RADIOACTIVE WATER
When coconut meat is burned and turned into carbon, it can be used to treat radioactive water, like in Fukushima, and in gas masks, like those used in World War I.
---
Post by Barbara Lee.
Barbara is a world traveler who is passionate about sustainable food systems, responsible consumerism, and holistic living. Her professional background and interests include writing, cooking, non-profit work, eco-conservation.