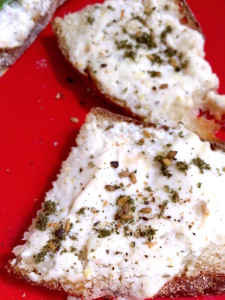 The tart and lemony flavor of Atacora's Baobab Fruit Powder pairs easily with sweets and smoothies, but it also satisfies any savory palate in this Baobab Goat Cheese Crostini recipe.
A great blend of tangy flavors, this Baobab Goat Cheese on crostini or bread is an easy appetizer that will delight the taste buds of your guests and get the conversation going. Oh, where did you hear about baobab fruit and all its amazing health benefits? Must be because you're so worldly.
INGREDIENTS
Bread (Baguette, sliced diagonally, or Foccacia, ¼ inch slices)
8 oz Goat cheese
Zest from one lemon (1-2 Tbsps)
1 Clove of Garlic, minced
Handful of parsley, chopped (sub: oregano, sage, or basil)
Salt and pepper to taste
Honey to taste (optional)
Olive oil, for toasting
Optional garnishes: Za'atar Spice Mix, Pine nuts, Honey, Sun-Dried Tomato Caper Spread, Pink Inka Salt
DIRECTIONS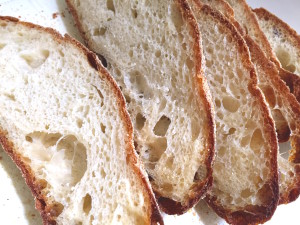 Preheat oven to 400°F or Broil.
Brush or lightly drizzle bread with olive oil.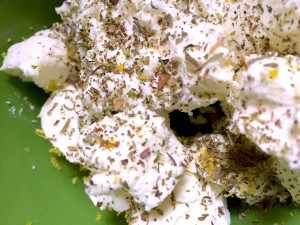 Mix together goat cheese, lemon zest, minced garlic, Baobab Fruit Powder, half the parsley, salt and pepper.
Using a spatula or butter knife to spread Baobab Goat Cheese mix onto each slice of toast until you run out (or have too many, but you could never have too many!). I like spreading it unevenly for aesthetics.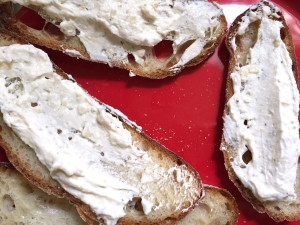 Place loaded bread slices on a baking sheet and into the oven for 5-7 minutes, or until goat cheese is lightly golden and bread is toasted.
Garnish with whatever you desire – tomato, oregano and salt; olive oil and black pepper; honey and basil; figs and balsamic reduction – the possibilities are endless! If you go with pine nuts, pre-toast them on the stove or throw them on before putting the bruschetta in the oven so they can get all toasty together.
Your guests will be so impressed with these beautiful appetizers, they'll ask you for your secret. Go on and tell them, it's baobab fruit powder! Three cheers for healthy eating.
---
Post by Barbara Lee.
Barbara is a world traveler who is passionate about sustainable food systems, responsible consumerism, and holistic living. Her professional background and interests include writing, cooking, non-profit work, and eco-conservation.