So, you love cats. And you have a cat, or many cats. Or maybe you're considering adopting a furry friend to keep you company. Even better!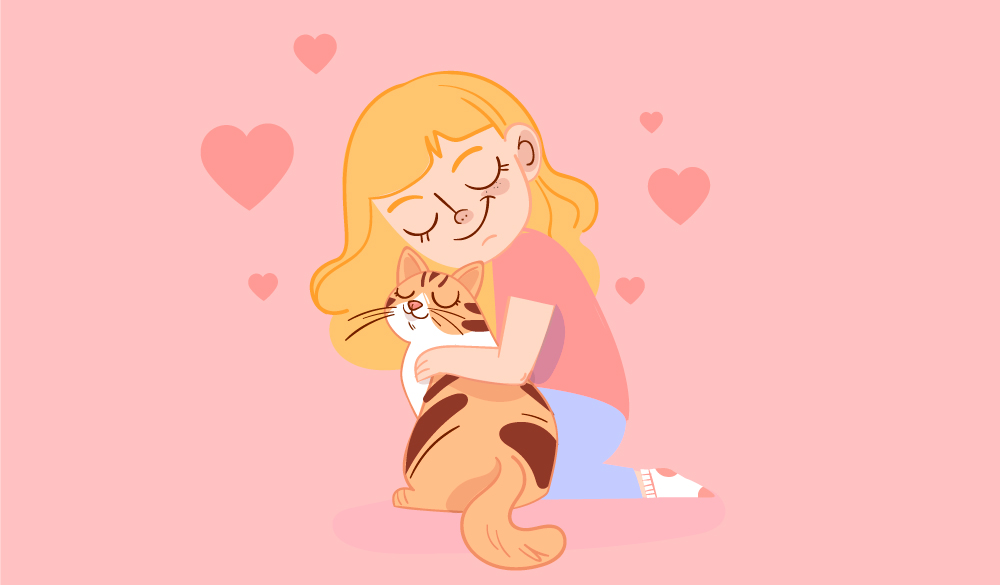 And if you're like us, then you know that cat owners pretty much celebrate their cats every day.
But there's a real holiday for us cat lovers: International Cat Day!
 What is International Cat Day?  
International Cat Day is celebrated on the 8th of August in many countries around the world. It was started by the International Fund for Animal Welfare in 2002, one of the largest animal welfare nonprofits in the world. Its aim is to celebrate cats in general and to promote learning about our feline friends and the many ways we can support them.
This holiday celebrates one of the world's most popular and beloved animals. In fact, cats are very popular here in the US. The ASPCA found that there are about 85.8 million cats in the US, and more than a third of US households own cats! That makes them the most popular pet in the US.
The popularity of cats as pets isn't a recent phenomenon, either. In 2004, an archaeological expedition on the island of Cyprus found a cat skeleton buried with a human. This suggests that cats were domesticated at least nine thousand years ago. Another more recent study claims that cats became our household companions as far back as twelve thousand years ago.
So, let's take this holiday to celebrate our long-time friends!
 How to Celebrate International Cat Day 
There are so many ways to celebrate your cat, or cats in general. And you don't have to be a cat owner to support our feline friends either!
Gifts for Cat-Owners and Their Cats
International Cat Day is a great time to spread the love for our furry friends by gifting fellow cat owners with useful cat toys and accessories. Or surprise your own kitty with a thoughtful gift!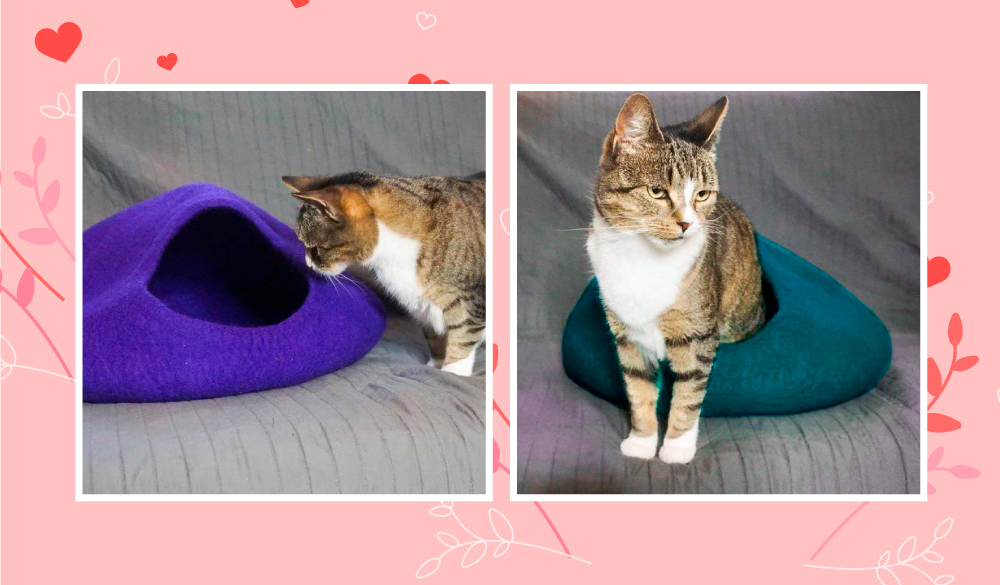 Whoever you choose to delight this holiday, our handmade, unique pet accessories are sure to make for a memorable Cat Day.
We'll start with our favorite pet accessory–the wool pet bed! Handmade in Nepal, these unique beds are made from 100% organic wool. They make for the softest and coziest place to rest, while the variety of colors and elegant shape make it easy to pair with your decor!

Consistently keeping your cats entertained is no easy task. This interactive cat tower makes it easier. Made by hand in India, the three-tiers of fun are sure to keep your cat busy!
If your feeding station needs an upgrade, this is the accessory for you. This cute, hand painted cat bowl is the perfect size for cats, and its large rim will minimize spillage. Some customers even report that their cats eat more of their food from this bowl! It is super cute, after all.
Cats love things that jingle, and our wide variety of handmade brass bells is sure to please both you and your cat. Just string them up where furry paws can make them ring, and your cat is sure to feel the love of International Cat Day.
Pets are like humans–they need wardrobe upgrades. The easiest way to give your cat a classy look is a tasteful collar. Try this cat collar, which is hand made from leather and decorated with elegant African beadwork.
Supporting Cats on International Cat Day
Whether you're a cat owner, a prospective cat owner, or just someone who wants to support animals, this holiday is the best time to get involved with cat shelters!
Animal shelters are almost always in need of volunteers, and they depend upon them to do their important work. But if you can't donate your time, a contribution to your favorite animal shelter would go a long way in helping these often underfunded organizations!
And if you're looking for a furry friend to celebrate International Cat Day with, now's also the best time to adopt.
You can check out Petfinder's search tool to find local animal shelters and rescues in your area. If you're interested in adopting, you can also use the ASPCA's national database for finding pets.
---
So, how are you celebrating International Cat Day? Whether you consider cats your favorite animal, favorite pets, best-friends and lifelong companions, show us how you celebrate! Tag your pet with #petsofglobein and see how people all over the world are celebrating this awesome holiday!