As the seasons change and those pesky colds start making their rounds, this recipe for a Baobab-inspired Lemon Honey Ginger Brew will keep you healthy all winter!
Lemon honey ginger brew is a common drink sold in cafes around the world. The best ones are made from scratch. This is a twist on the classic LGB that packs some extra punch – all of the essential amino acids, antioxidants, magnesium, and anti-inflammatory properties.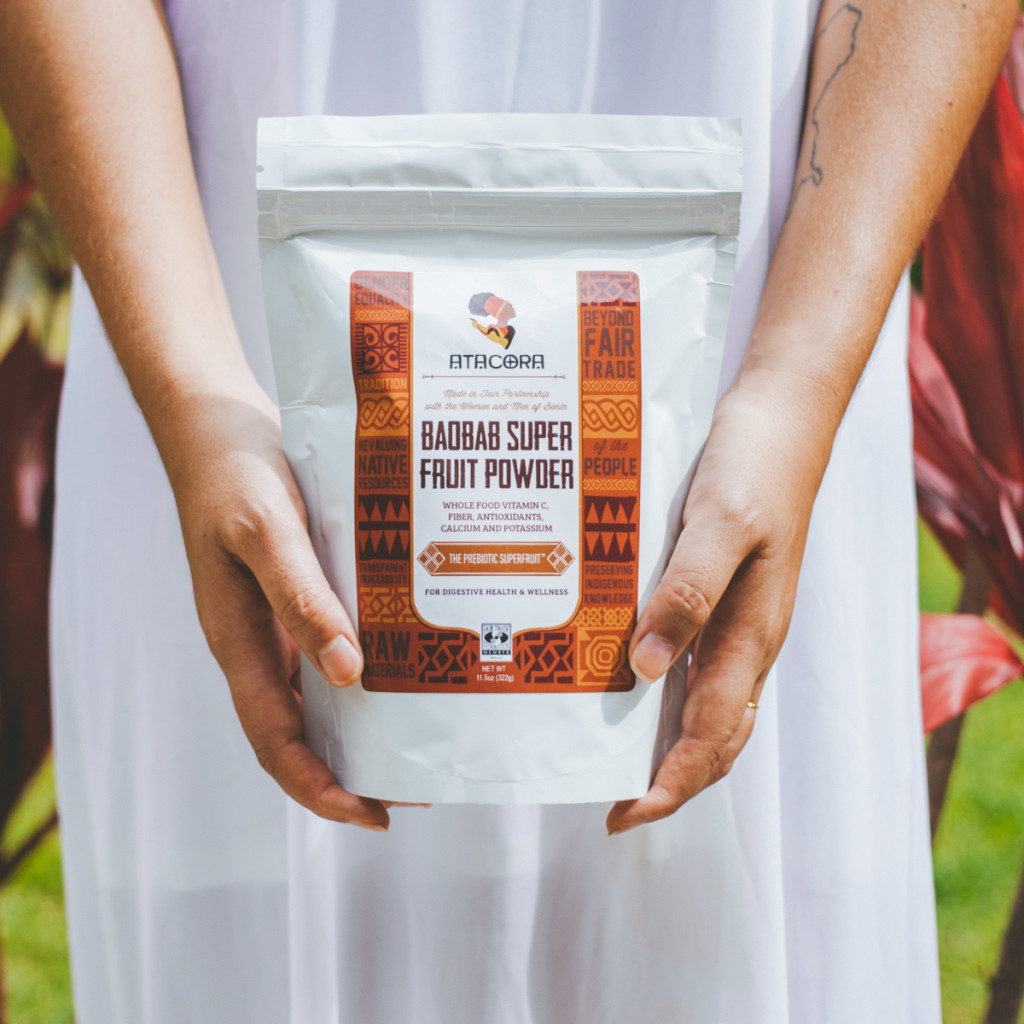 INGREDIENTS
2 Tbsp Goji Berries
2 Medium Lemons (rind and juice)
2 Tbsp Honey
1 inch Piece of Ginger Root, peeled
1 Tbsp Turmeric Powder
16 oz of Hot Water
How to make it
Bring water to boiling.
Put goji berries into a high heat dish and cover with boiling water. Let berries steep for 5-10 minutes or until softened.
In the meantime, cut lemons in half, juice and cut off rinds (the bright yellow portion). Reserve a few rind slices to be used as garnish.
Using a small blender or food processor, combine ingredients and blend until smooth or at desired consistency.
Use approximately 2 Tbsp of drink mix to about 6 ounces of hot water and top with fresh lemon rind. Enjoy warm in your Tunisian mug and cozy up to a fire or a loved one, without worrying about catching their cold. Serves two!
Why is this recipe effective?
Atacora's Baobab Fruit Powder – Fiber, magnesium, prebiotics, calcium, potassium, antioxidants, vitamin C, and the list goes on! In Africa, baobab is used to treat everything from fevers to malaria.
Goji Berries – The studies may not be conclusive, but goji berries have been used for over 6,000 years in China and have claimed abilities to produce feelings of well-being and calmness, increase muscular performance, and boost your immune system. The zeaxanthin in goji berries can help protect your liver too! Regardless of the controversy, it's clear that berries are good for you and gojis contain 18 different amino acids.
Lemons – Did you know lemons have just as much vitamin C as oranges with less caloric intake? Vitamin C is a powerful antioxidant and linked to boosting your immune system, helping with the formation of collagen, and increasing your body's ability to absorb iron.
Ginger – Used for over 5,000 years in India and China to treat colds, nausea, and arthritis, ginger is literally known as "horn root" in Sanskrit. Ginger contains antioxidant, anti-inflammatory, and gastrointestinal soothing properties.
Turmeric – Medical studies have actually shown that turmeric root is as effective as NSAIDs (Non-Steroidal Anti-Inflammatory Drugs, like ibuprofen or Advil) in combating inflammation. There are also other claims that tout turmeric's anti-carcinogenic properties and its ability to fight infection and soothe the digestive track.
Honey – Used as a natural source of sweetener with antibacterial and anti-inflammatory properties, the best honeys to buy are darker in color. Honey could also be a natural cough suppressant.
---
Post by Barbara Lee.
Barbara is a world traveler who is passionate about sustainable food systems, responsible consumerism, and holistic living. Her professional background and interests include writing, cooking, non-profit work, and eco-conservation.