The word 'picnic' comes from the 17th Century French word piquenique, and was known somewhat as a gathering we call a potluck in the States. Picnic first appeared in the English language around 1748 and slowly became associated with the al fresco dining style we associate with it today.
Celebrate International Picnic Day by packing up an internationally inspired picnic and taking to the great outdoors.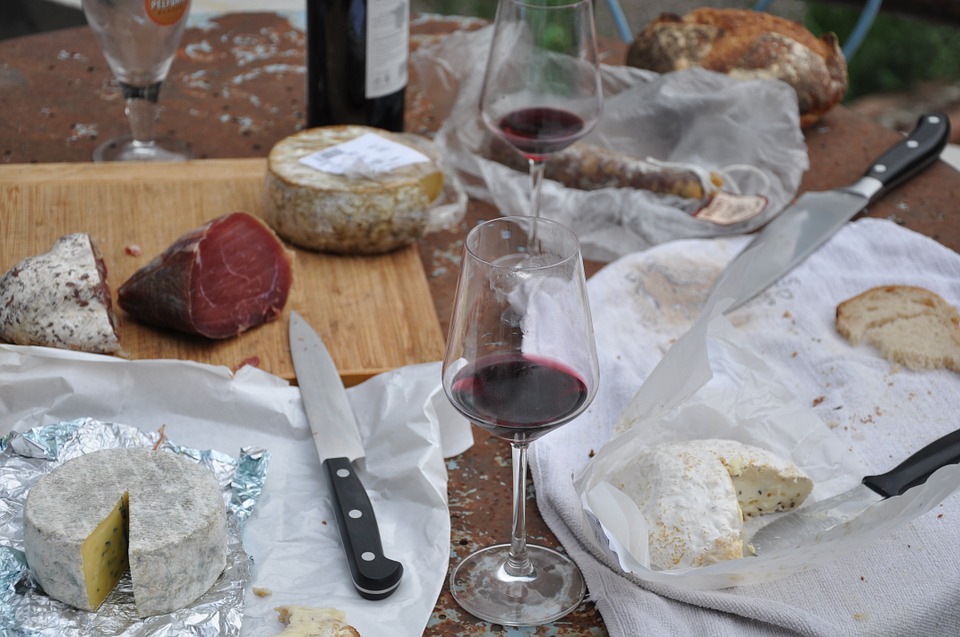 FRANCE
Since the word picnic originated in France, where better to find inspiration for international picnic day than baguettes and a glass of rosy pink. Sandwiches made with baguettes (classic versions are ham and cheese, smoked salmon, or chicken salad), salad nicoise – a mix of green beans, tomatoes, tuna, olives, and hard boiled eggs over a bed of greens, and pound cake (or quatre-quarts in French).
Drink suggestion: Pink Lemonade or Bubbly French Rosé
CAMBODIA
Since the recycled picnic blanket comes from Southeast Asia, we thought it appropriate to give you some ideas of the perfect things to take along for your picnic inspired by the Kingdom of Wonder. For a Cambodian-inspired picnic, try green mango salad, cold noodles with vegetables, or the popular street dish of char grilled pork over rice.
Drink suggestion: Iced coffee with condensed milk, coconut water, or rice wine
INDIA
In honor of the Travel Wood Cutting Board that graces June's Picnic Box, Indian flavors can easily make a picnic that will transport you out of your backyard and across the world.
For your Indian inspired picnic, pack naan or paratha flat breads, roasted sweet or spicy cashews, spiced potato pancakes or filled pastries (aka samosas), vegetable pakora, and cucumber salad.
Drink suggestion: Mango Lassi, Masala Chai, or Feni – distilled liquor from fermented coconut or cashes famously from Goa, India
ITALY
The word al fresco comes from the Italian word 'in the cool' and has made its way into the English vocabulary since the mid-1700's. Caprese salad – mozzarella, tomato and basil salad, cold cuts, pasta salad, and paninis are all made in Italy wonders that will surely delight your taste buds outdoors.
Drink suggestion: Flavored Sparkling Water, Spritz, or Crisp Pinot Grigio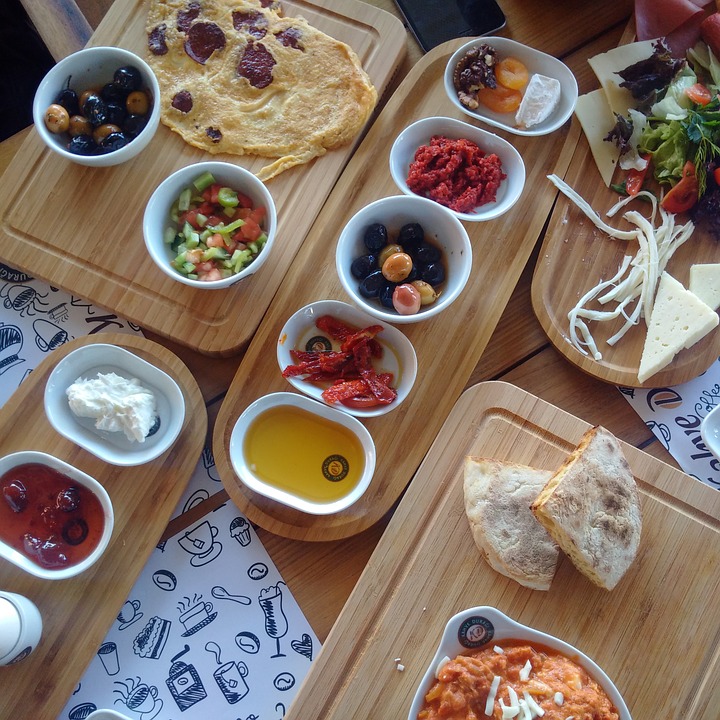 TURKEY
Transport yourself to the other side of the Mediterranean with olives, dolma – stuffed grape leaves, cucumber and tomato salad, slices of hard cheeses, flat bread, and falafel are some of the best picnic options for your Mediterranean picnic.
For a fun and easy way to serve a soup that's as tasty warm as it is cold, use this lentil soup recipe and place in individual mason jars to hand out to your fellow picnickers.
Drink suggestion: Turkish Apple Tea, Aryan – a yogurt drink, or Raki – aniseed flavored liquor

UNITED STATES
Let's face it, there's something about sweet iced tea, fried chicken, and potato salad that just feels like summer. For your picnic inspired by southern comfort food, pack these oven-fried chicken wings, potato salad, corn-on-the-cob, and some sweet tea to wash it all down.
Drink suggestion: Sweet Iced Tea, Twisted Lemonade, or Summer Ale
Whichever country you use to inspire your next picnic or al fresco dining experience, embrace the spirit of the revolution and throw the rules out the window.
---
Post by Barbara Lee.
Barbara is a world traveler who is passionate about sustainable food systems, responsible consumerism, and holistic living. Her professional background and interests include writing, cooking, non-profit work, and eco-conservation.