We work with artisans all over the world to bring our subscribers beautiful handmade products. Every month, our Artisan Fund raises money for one of those groups, so that as well as helping to create fair and sustainable wages for artisans, we can contribute to projects that matter to their community. We work closely with our partners to create a program that meets the specialized needs of a particular group.


---

For our November Artisan Fund, we are raising $1680 in efforts of providing eye-care and eye-wear for 16 artisans.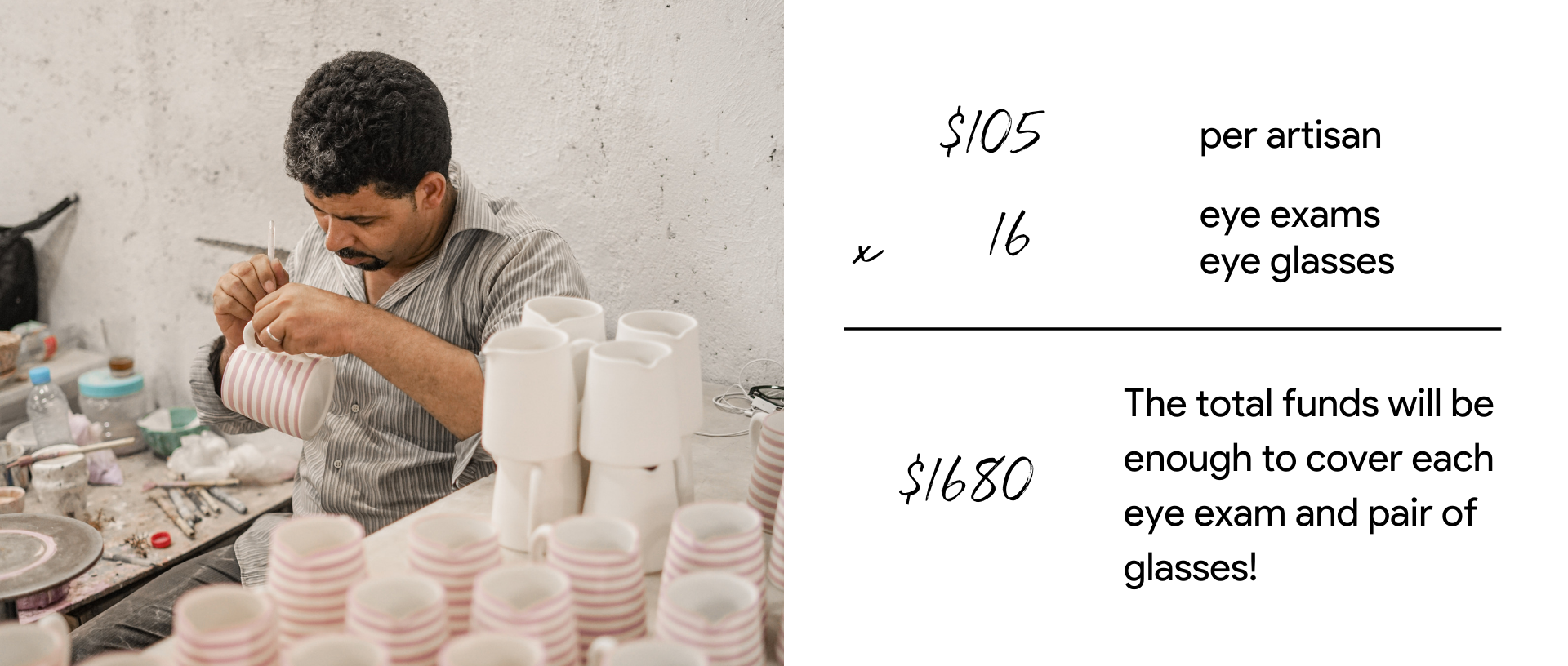 ---

According to an article by Employee Benefit News, lack of immediate eye-care has been linked to some serious chronic conditions such as high blood pressure and diabetes. The EBN article continues to explain that "delaying medical treatment can lead to increased absenteeism and reduced productivity, eventually resulting in treatment that comes too late, and at a much higher price tag for employers, employees and family members."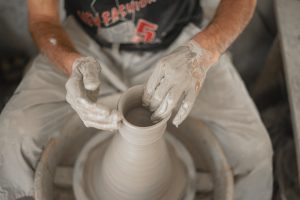 Abdeslam is a small artisan organization that is located in Marrakech, Morocco. This small, but mighty group is known for their hard work, pottery and ceramics. The founder and owner of Abdeslam is none other than Abdeslam, himself. Although born in the northern central part of Morocco, this self-taught artisan now currently runs his workshop in the western side of Marrakech. His workshop has about 25 working artisans. However, almost 16 artisans from Abdeslam are experiencing eye sight issues and are in need of immediate eye-care. 

Our team has found a local ophthalmologist, Dr. Wiam Ennassiri, who is very close to the workshop. Dr. Ennassiri will be able to take on one at a time for eye exams and free eye glasses can be offered. With these eye exams and prescription-glasses, these artisans will be able to see properly and work more effectively within the workshop. 
Most of these artisans have refrained from seeking any eye care because of expenses. However, this artisan fund will have a positive impact on the lives of these artisans. Not only will these eye exams increase work productivity, but the artisans will also be able to safely commute with their motorcycles. Some of the older artisans will be able to read books, easily distinguish signs, watch television, and safely drive.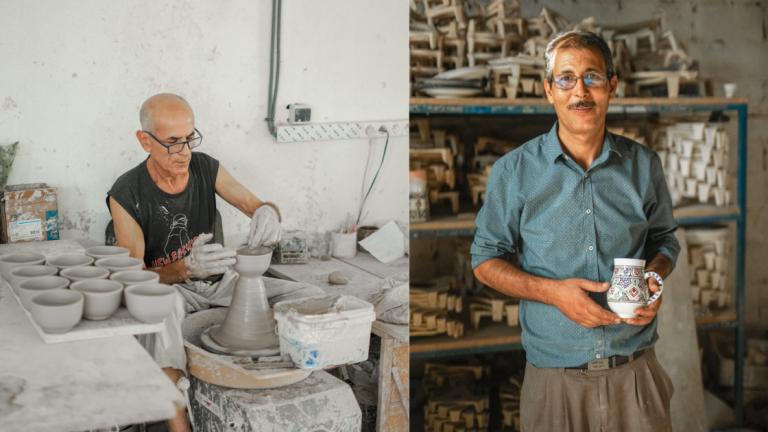 Our goal this month is to raise $1680, which will be able to cover a total of 16 eye exams and prescription eye-glasses for each artisan that is in need of immediate care. If we are able to raise more than the intended goal, we will be able to provide more eye exams for other artisans at the workshop. Abdeslam explains just how much of an effect it will have on the artisans:
"It will help outside of work and it will have a positive impact on their lives inside and outside the working-place."
-Abdeslam
All prices for eye-glasses will vary, but an estimated total of 1000 MAD ($105 US) will be able to cover all costs for the artisans.                                        
---
As a reminder, the Artisan Fund is a pool of money that is used for the development of artisan communities. 100% of the proceeds go directly towards community workshops for a predetermined artisan group. We collaborate with them to understand how the money is best spent, based on their needs. 
Click here to contribute: Log in to your Subscription Settings, scroll to the November add-ons, and choose your contribution amount!