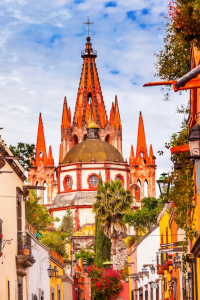 San Miguel de Allende is well-known for its Baroque architecture, vibrant atmosphere, colorful streets, and many markets and artisans!
If you visit, one of the first things you'll notice is the iconic Parroquia de San Miguel Arcángel. This is a tall parish church that overlooks El Jardín, San Miguel's main plaza for people-watching, shopping at nearby artisan markets, and eating great food.
To those eager for an exciting adventure to San Miguel, it seems as if there is something to do year-round! Plus, the weather is quite favorable – nights may get chilly and the summer can be rainy, but overall the temperatures stay relatively mild all year long. Some great celebrations to note are: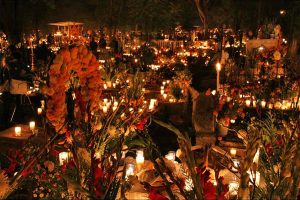 Día de los Muertos (November 1) – a two-day celebration that reunites the living and dead. Families will give offerings for their departed which are believed to encourage visits from the land of the dead to join in these celebrations.
Annual wine harvest festival (August) – a festival to celebrate the grape harvest by joining the culture of wine and art. Different vineyards will host on different days.
Guanajuato International Film Festival (July) – large selection of screenings, workshops, conferences, and concerts that are all free of charge. This is an ideal opportunity for young filmmakers in Latin America.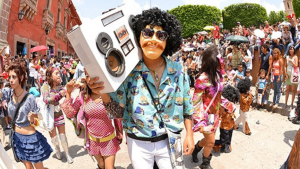 Desfile de los Locos (June) – a parade held by the people of San Miguel de Allende where they fill the streets with colorful costumes, music and dance, and candy which is thrown out by the "crazy". This parade is done in honor of San Juan Bailón.

San Miguel de Allende is perfect for those who want a cultural experience. You can enjoy great food, museums, and excellent artisan markets. If you visit, you may find yourself planning many more trips to San Miguel or maybe even your retirement!