Gusii artisans in Kenya use soapstone to create small works of art. These artisans have found economy in creating dishes, inspirational hearts, and animal statues from this common material. Also known as Kisii stone, a nickname for the Gusii people, soapstone is common in western Kenya.
To reach this western state of Kenya, one crosses the Great Rift Valley. The area is green from rainfall and many people own a small plot of land in which to subsistence farm and own chickens. All the mountains are steatite, or soapstone.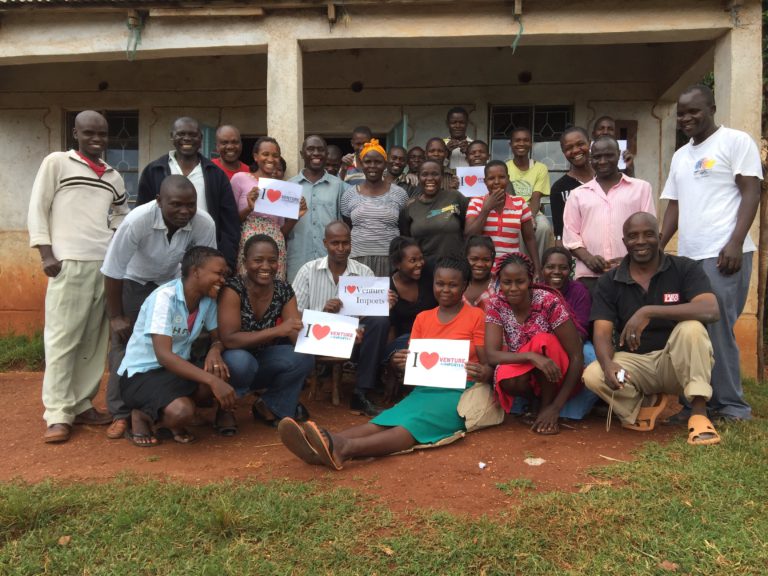 Sourced through Venture Imports, owner and founder Jennie Nichols visited Zimbabwe in 2001 where she found Shona and Kisii stone sculptures. Painstakingly chiseled from steatite, Nichols built her business around these works of art.
"I always wanted to be a link between artisans," says Nichols when asked why she started Venture Imports. "Everything was stone, so they couldn't just send one box to the US."
In order to help these artisans, Nichols purchased her first 20 foot container worth of products in 2001. It took 8 months to reach the US where she scrambled to sell the products. Nichols admits this was not a smart idea, but did achieved her goal. Today, with a bit more wisdom and foresight, Venture Imports sells wholesale to fair trade shows, museums, and small locally owned shops.
EDUCATION AS ThE ANSWER
By working with Venture Imports and companies like GlobeIn, 40 artisans are able to support their families, sending their kids to school and improving their lives by building new homes and investing in livestock.
Why is education so important?
"This is what the people in the area do, but they dream of their kids being able to have more choices," explains Nichols. She emphasizes that this is especially important for girls who receive a good education. "So few women go on to higher levels of education. It gives them a chance to have more options, to not be dependent on men."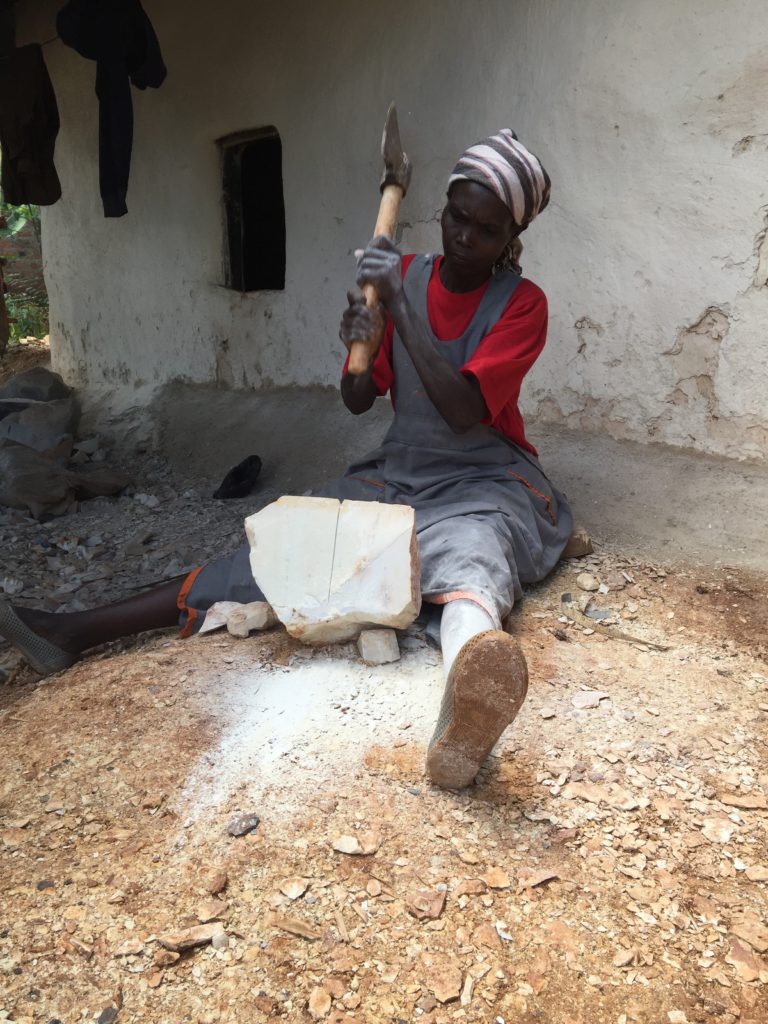 INSPIRATION FROM DUST
One of the most inspiring stories involves one of the only female carvers at the workshop.
Rose is a carver who works in a mainly male-dominated industry. Her husband is paralyzed and Rose earns all the income for her and her family. Through her carving job, she is able to earn double the minimum wage, gets health care, and makes her own hours. She chose this line of work because she knew it would earn her the most amount of money.
"A lot of women are working, selling products on the street," says Nichols, "but with more education and steady income, the better they're able to provide for their kids."
THE GLOBEIN EFFECT
With GlobeIn's order, the 35 kids of employees will be able to attend school for a whole year. The workers also make bulk purchases together when they receive a large influx of income, purchasing much needed items like water filters and mosquito nets.
The group also hires additional workers for large orders, reaching as many as 200 artisans in the workshop. Nichols says that Venture Imports is known locally as a good employer. Workers receive high wages, steady income, and get paid on time.
Like Rose's story, we hope the inspiration words and colors on these carefully shaped pieces of earth will help to uplift and inspire you!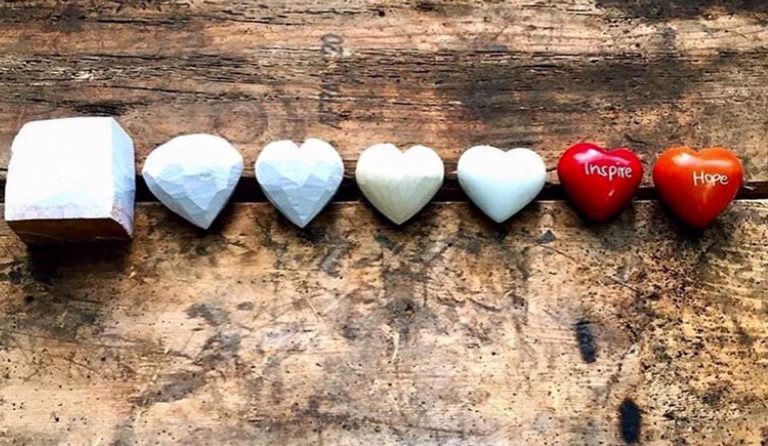 ---
Post by Barbara Lee.
Barbara is a world traveler who is passionate about sustainable food systems, responsible consumerism, and holistic living. Her professional background and interests include writing, cooking, non-profit work, and eco-conservation.