This recipe is from Closet Cooking and slightly modified to include GlobeIn's favorite baking essentials.
Autumn is here and what better way to celebrate than by baking and serving a scrumptious pie! Our handmade cooking goods will make it easier for you to bake a pie and other sweet treats during the upcoming season.
Our Top Cooking and Baking Essentials
Our Malika Pie Dish is perfect for bringing your favorite sweet treats to life.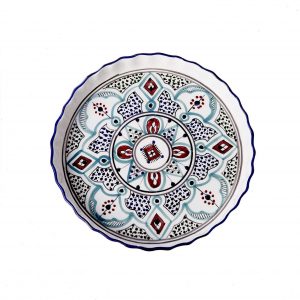 The beautifully crafted Art Deco Gold Metallic Apron will make you stylish as you bake your delicious fall-inspired dishes.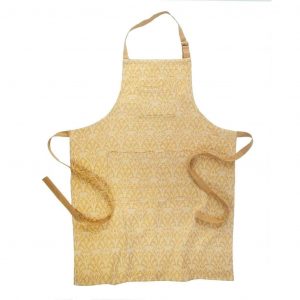 Our charming Sugar Pot will always have a special place in your condiment cabinet.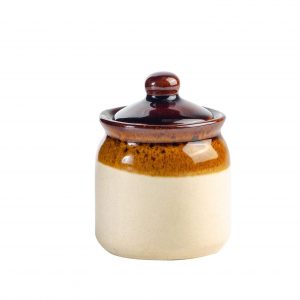 Ingredients
For the gingersnap crust:
1 1/2 cups gingersnap cookie crumbs (gluten-free for gluten-free)

6 tablespoons unsalted butter, melted
For the pumpkin pie:
2 cups

pumpkin puree

(or 1 15oz can pumpkin puree)

2 eggs

3/4 cup brown sugar

1/4 maple syrup (or more brown sugar)

1 1/2 cups heavy cream (or 1 12oz can evaporated milk)

1 teaspoon vanilla extract (optional)

1 teaspoon cinnamon

1/2 teaspoon ginger

1/2 teaspoon nutmeg

1/2 teaspoon cloves
baking instructions
gingersnap crust:
Mix the gingersnap crumbs and melted butter and press them into the bottom of the Malika Pie Dish. Bake in a preheated 350F/180C oven until lightly golden brown, about 8-12 minutes, before setting aside to cool.
pumpkin pie:
Mix the pumpkin puree, eggs, brown sugar from the sugar pot, maple syrup, cream, vanilla extract, cinnamon, ginger, nutmeg and cloves, pour into the pie crust and bake in a preheated 350F/180C oven, until a toothpick pushed into the center comes out clean, about 45-55 minutes.
Let cool completely before enjoying or storing in the fridge until chilled.