Vlad, Genna and I recently returned from an inspiration-filled trip to Oaxaca, Mexico. The streets and markets are bursting with bright colors and patterns, and I'm excited to share a few of our favorite finds and traditional artisan techniques with you!
1) Palm Leaf Weaving. You may recognize some woven palm leaf baskets as our signature GlobeIn baskets! Artisans collect the palm leaves, dry them in the sun, dye the leaves fun colors, and weave them into the baskets you know and love! A variation on the weaving technique was used to create the spunky pineapple purse below.

2) Barro Negro. Black Clay pottery is one of Oaxaca's many traditional pottery styles, and the products are still used in everyday life. The colors come from the clay's natural properties and some pieces are polished to add sheen. You can find everything from cups and vases to whistles and decorative animal figurines made from the region's unique clay.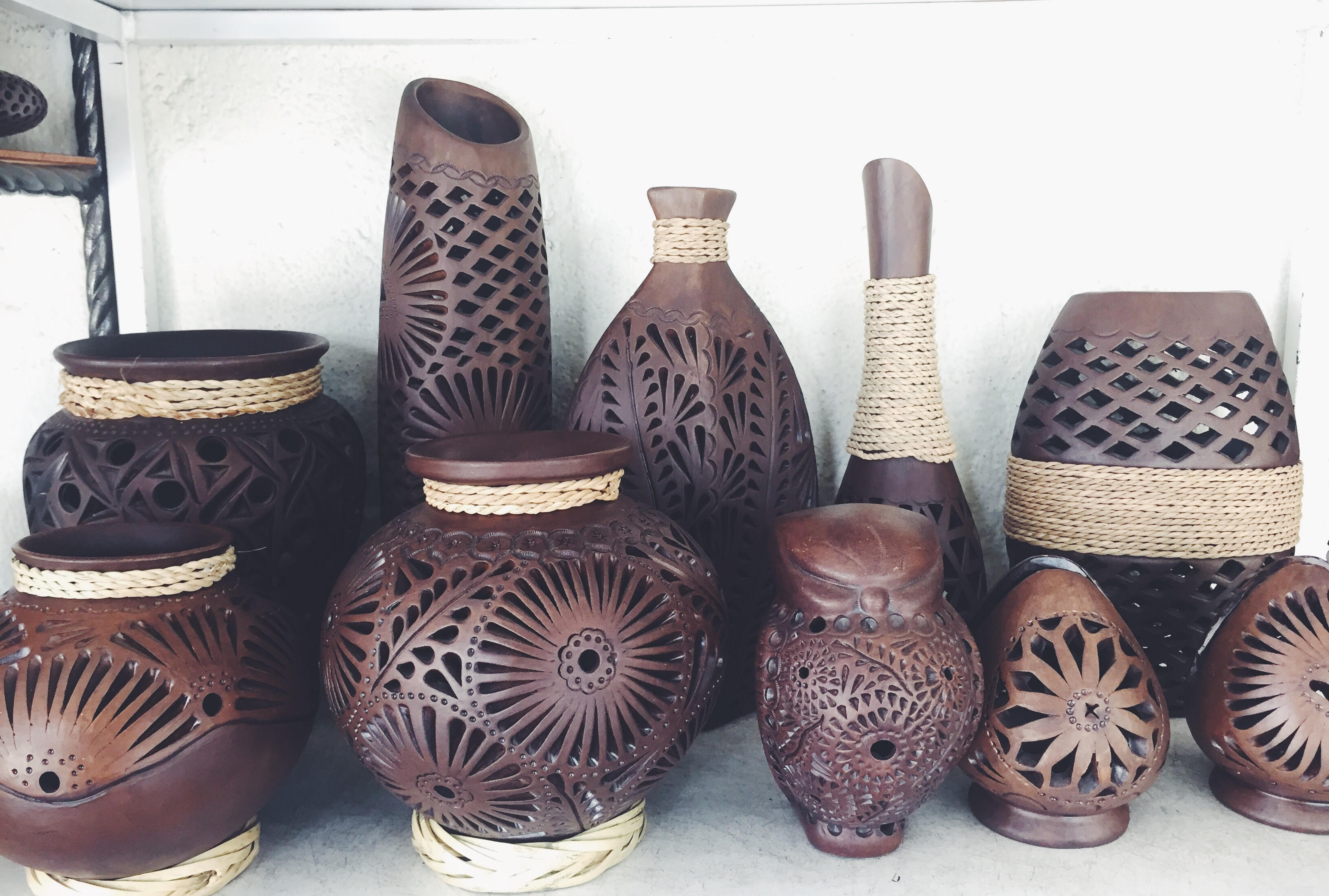 3) Zapotec Weaving. Large rugs are the traditional form of Zapotec weaving, but if you don't have space in your luggage, artisans also create trivets, coasters and smaller items that can be found in many markets. Check out Manos Zapotecas for gorgeous handwoven bags and decor made with Zapotec techniques.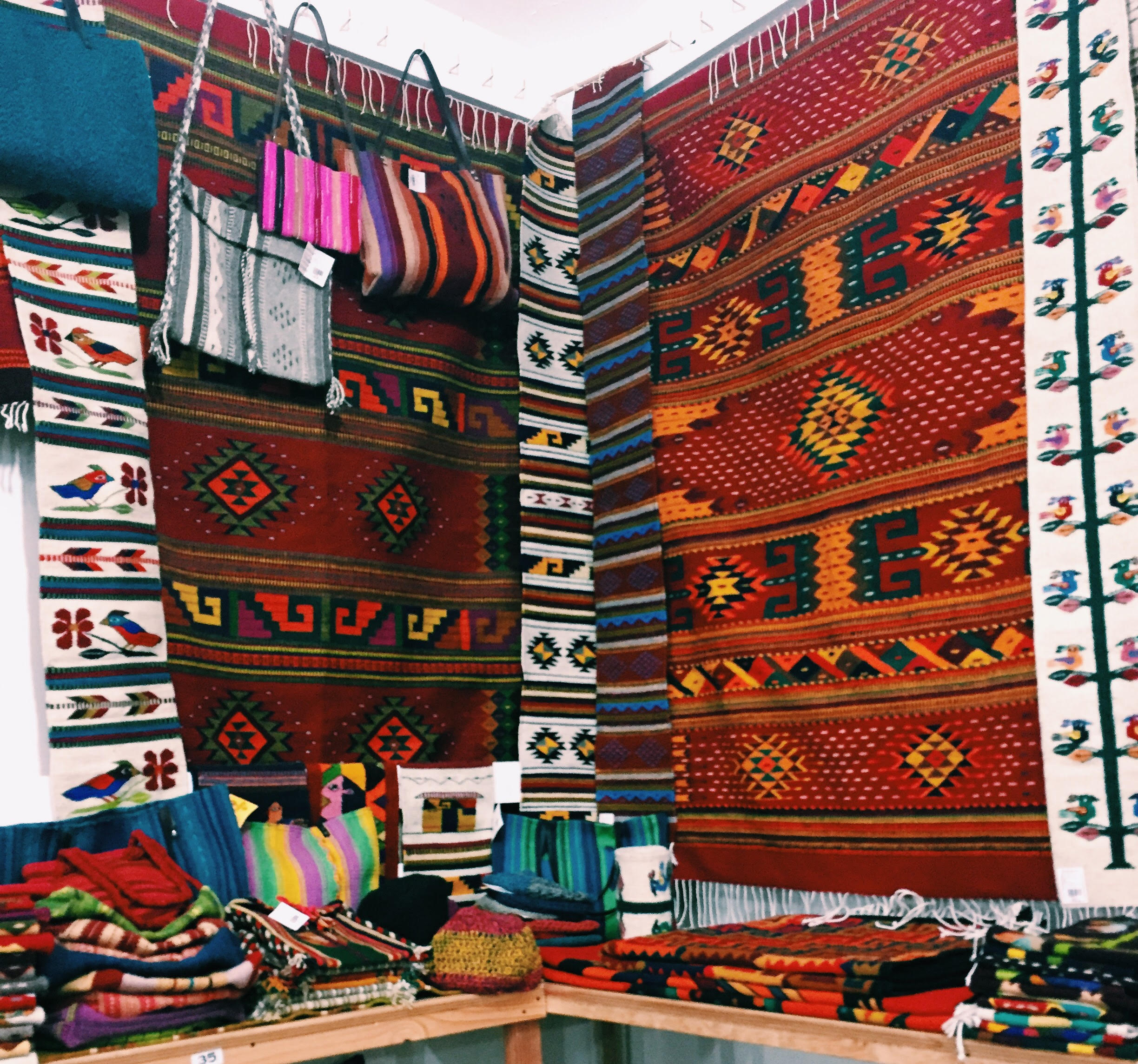 4) Embroidery. The embroidery detail on my red blouse in the photo below is one of more than 20 different techniques that can be seen throughout the markets of Oaxaca. Many people around town can be seen with embroidered clothing, and I was fascinated by how some shops blend traditional techniques with modern style and trends.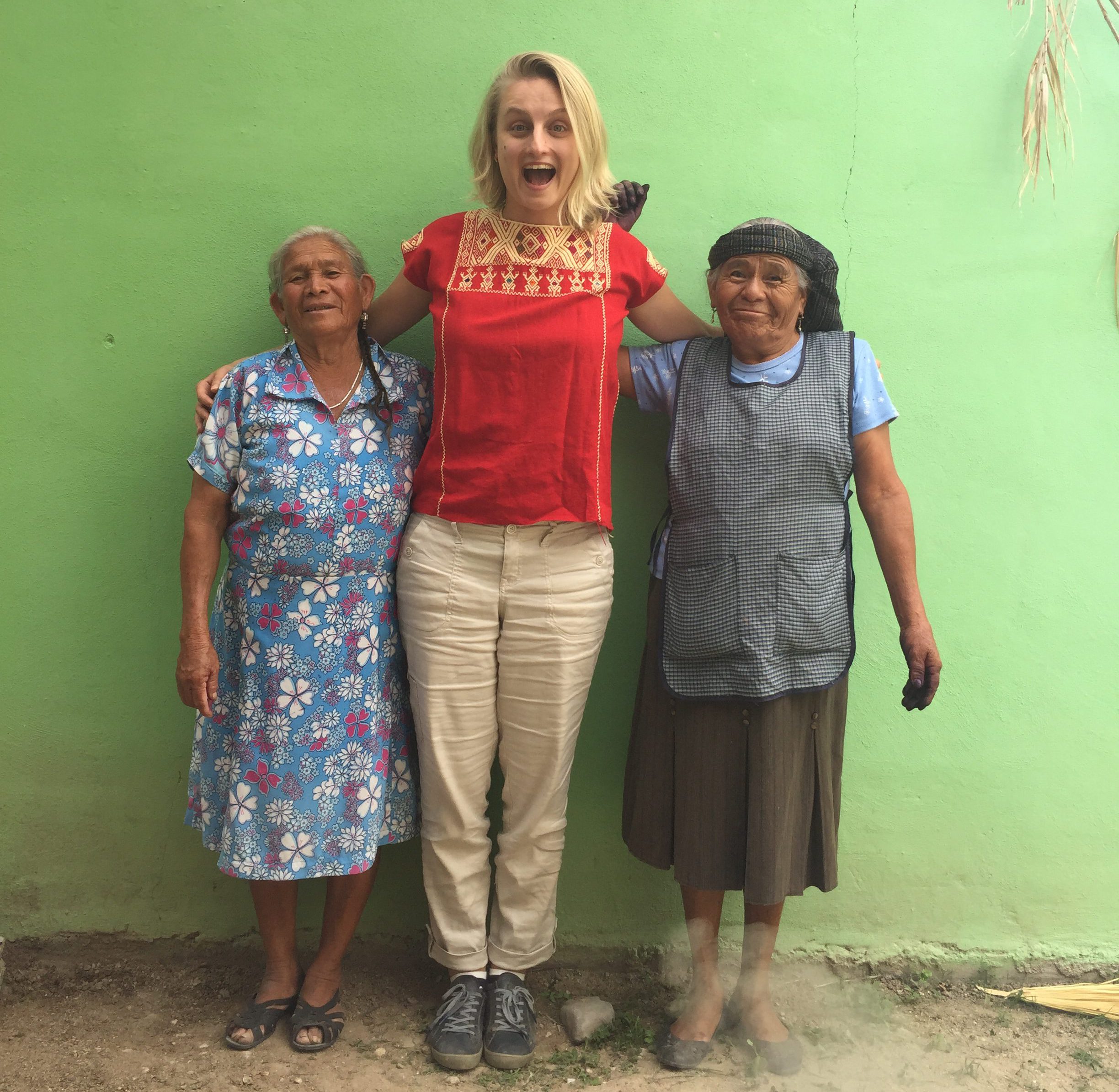 5) Backstrap Loom Weaving. The simple, portable, inexpensive, backstrap loom has a long history and is named for the strap the weaver wears around their back or waist to hold the loom in place. You can shop the Deseo Design collection of pieces woven on a backstrap loom here!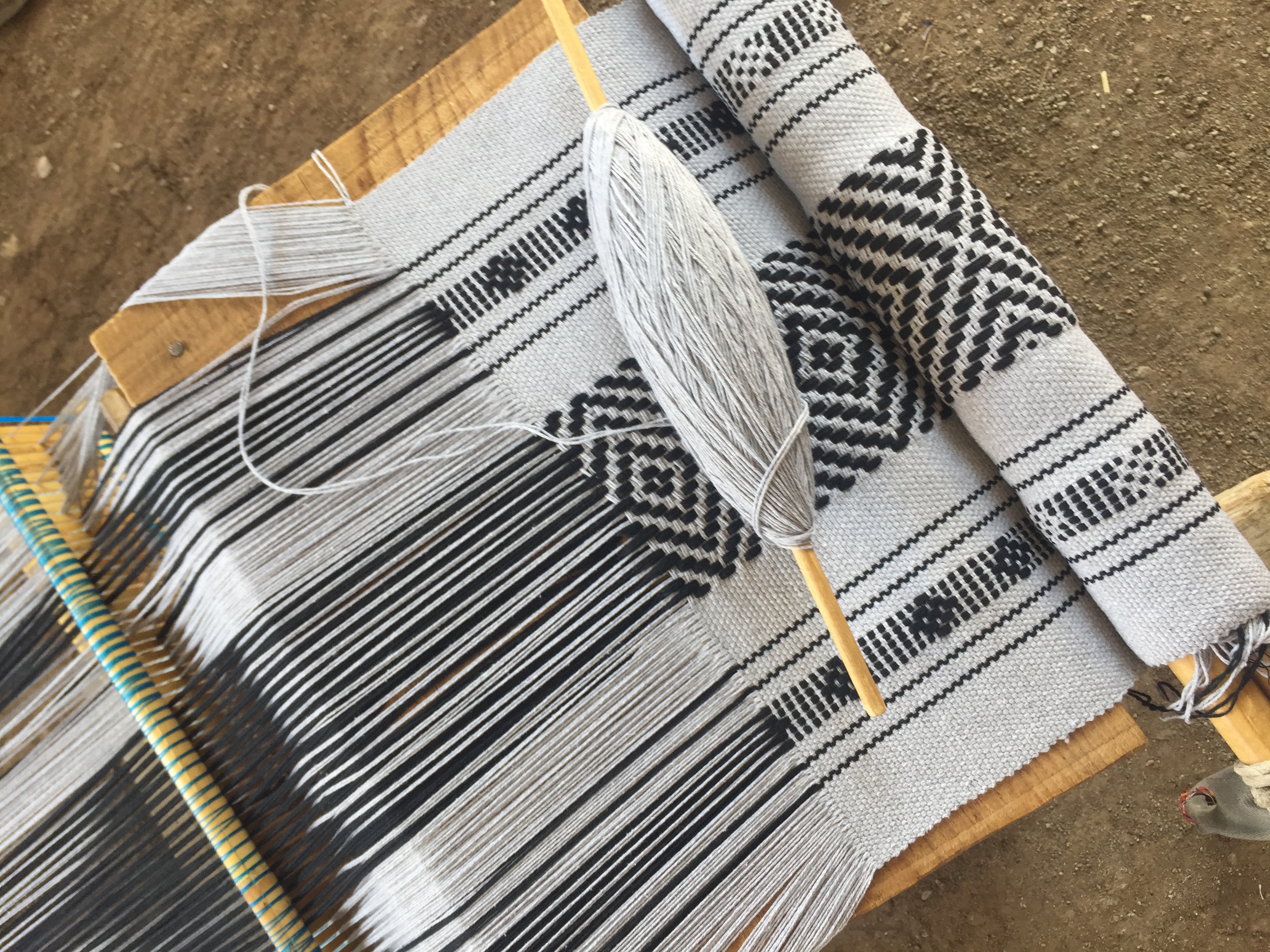 ---