It's officially "hosting season" and whether you have a go-to friend group for fall and Holiday gatherings, have work events to put together, are hosting family for the holidays, or are looking to reach out to new neighbors for a dinner party, the idea of being solely responsible for putting together a party can be overwhelming.
Wanting to host a "conscious get together" can feel like even more stress, but before you run to the paper plate aisle and pick up a rotisserie chicken for dinner, take a peek at our top tips for putting together an ethically sourced dinner for your family or friends.
1) Source Local, In Season Food
Instead of buying your dinner party ingredients from Walmart, shop from a market or store that supports local farmers in your area. Farmers markets may be "out of season" where you live, but a little research should show the best place to buy local/organic food. It puts money back into your local economy as well as ensures that the food you're buying is grown with safer, more humane practices.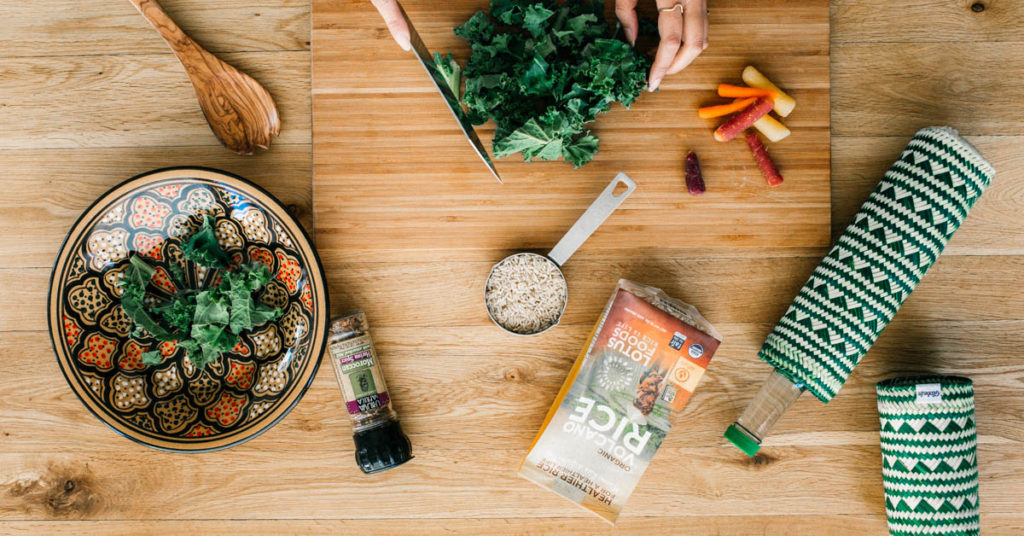 2) Make Your Own Decor or Support Artisans
If you plan to decorate for your shindig, the most sustainable (and budget-friendly) option is to make your own decor with recyclable or compostable materials. If you want to buy something permanent for serving or decor, do your research before you buy. Choosing to support fair trade businesses (like ours!) will help you party with a clear conscience. Things like serving dishes, drinkware, or decorations all make excellent conversation starters as well, especially when they have a beautiful story behind them.
3) Use Reusable Dinnerware and Cutlery
Although it means extra dishwashing-duty after the party is over, using reusables instead of plastic silverware and plates is a much more eco-friendly option that requires no extra resources or money and won't harm the environment. Plus, it looks classier.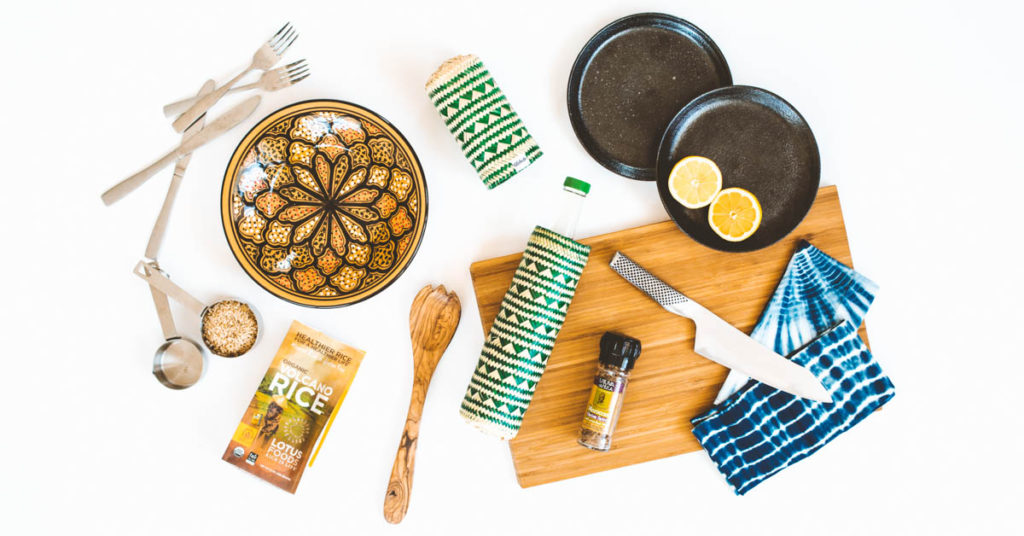 4) Plan Ahead for Conscious Conversation Starters
To save yourself from any moments of dreaded "awkward silence" during your gathering, plan ahead with a few easy conversation starters. You can leave a question on a piece of paper on everyone's place setting, add them all to a bowl in the middle of the table, or just keep them in your mind to keep the conversation going. Mindful (approachable and respectful) conversation will make your party the highlight of the season.


5) Ask Your Guests to Bring A Dish

To save yourself the extra work of making every appetizer, side, main dish, and drink, ask your guests to bring a bottle of their favorite local wine or something made with their favorite whole food ingredients.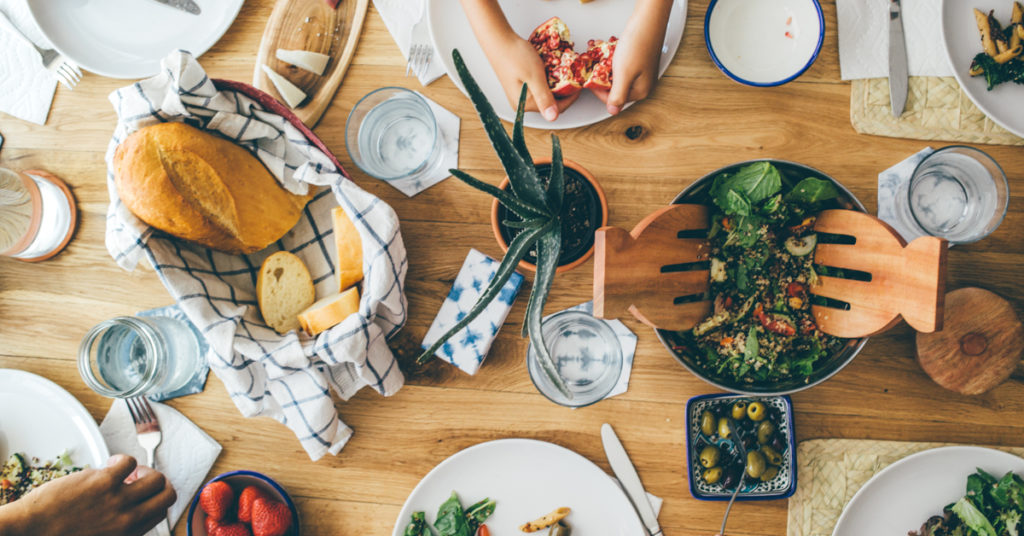 6) Keep it Simple
Conscious entertaining can feel like a lot of work. But when all is said and done, you don't have to exhaust yourself to throw a beautiful get-together. Approaching everything from the menu to decor to the guest list with a "less is more" mentality will help you focus on the things that really matter (and keep your sanity intact).
Are you hosting any gatherings this holiday season? How will you make it a "conscious get-together"?