It's easy to scroll through our collections of beautiful products and forget that although they're beautiful, these pieces (and all products sold in any store) were made by the hands of real people in real communities working hard to make a living for themselves.
The important difference between our products and many others sold in stores is that the artisans who make the pieces we sell were treated fairly, respected for their craft, and were paid accordingly. You can read more about the difference between Fair Trade practices and "fast fashion" practices here.

On our recent trip to Ghana, our founder, Liza, was able to see firsthand how some of our best selling products were made. The Bolga Market Baskets utilize a very intricate process to complete and can take up to 7 days to finish! Here's a peek into the process:
1. Straw is Collected and Split
First, the artisans will gather the grass that is eventually woven into the baskets. Each basket takes a large amount of grass to complete, but it's made using 100% natural and local materials. From there, they split each strand in half, making a more flexible material to work with. Straw is split using teeth or hands.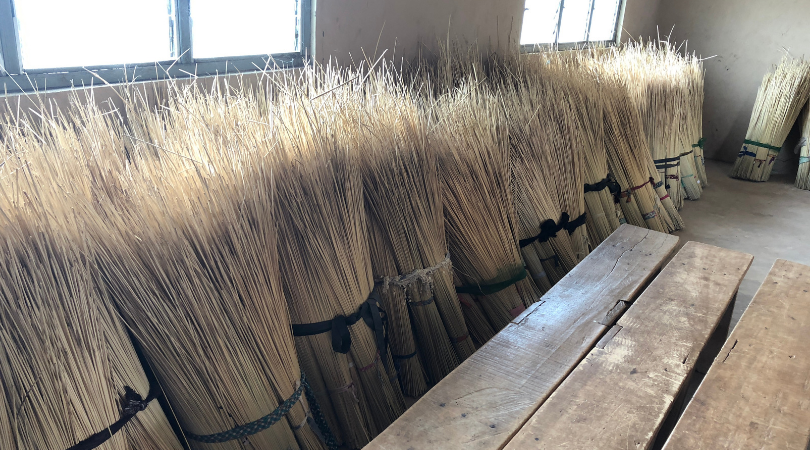 2. Then It's Rolled for Texture
From there, strands are rolled together by hand to give them a wavy texture that's easier to work with when weaving.

3. Straw is Dyed to Give Vibrant Color
When the straws are separated and rolled, they're dyed vibrant colors to give each basket a unique colorway and design.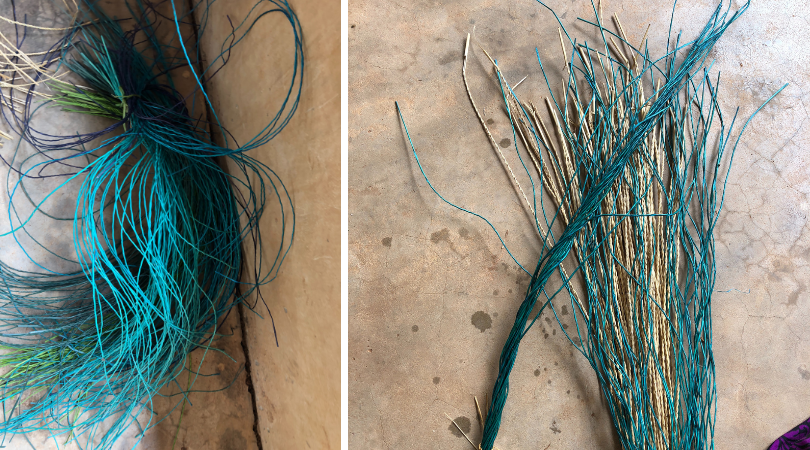 4. Then the Weaving Begins
Once the straws are completely ready, the artisans can begin weaving. This is the most labor-intensive and tedious aspect of the basket making that requires both patience and skill.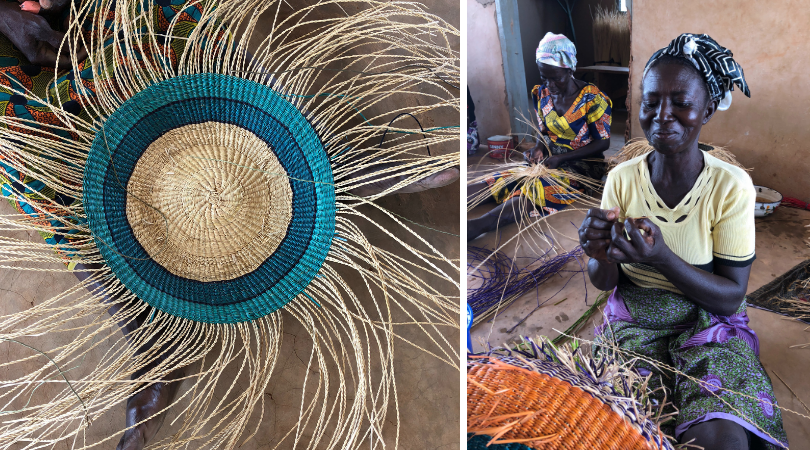 5. The Weaving Continues Until the Finishing Touches are Added
Each bag will have different patterns, sizes, shapes, and functions. At the end of the process, sometimes handles, straps, or other embellishments are added. From start to finish, the process of making a single Bolga Basket can take an entire week.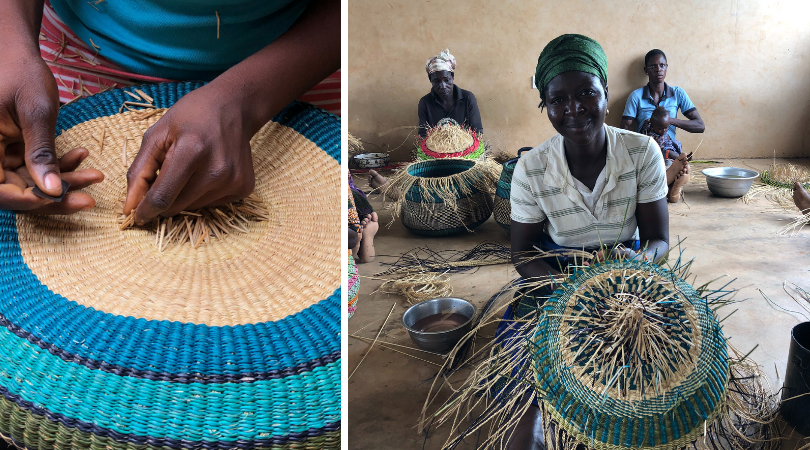 These pieces are truly a labor of skill made by artisans working after their normal full-time jobs for extra income. Buying these pieces helps support their families and their livelihoods!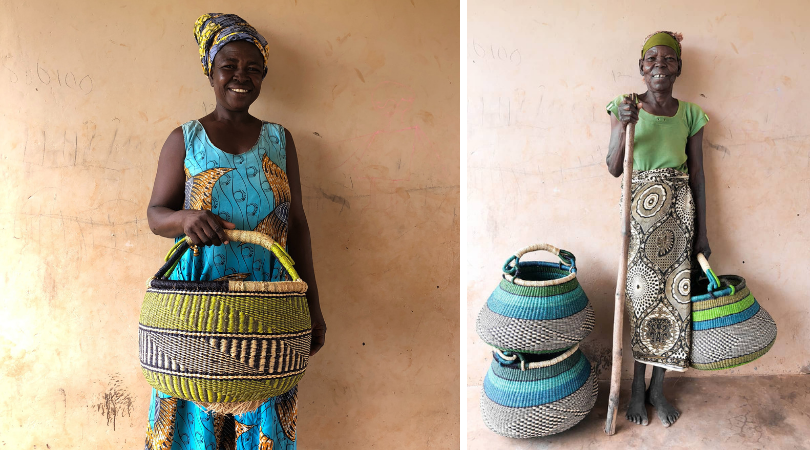 Above are portrait photos of Akugre and Alebipoorum (on the right). Alebipoorum loved seeing her photo (with the basket she made!) so much that she asked our photographer to get a physical copy for herself, which he did.