World Fair Trade Day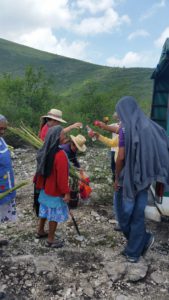 is the second Saturday of May each year. Established in 2001 by the World Fair Trade Organization, 2017's theme is 'Be An Agent for Change.' We at GlobeIn believe that everyone deserves a fair wage and we are working to change the way consumers connect with the people who make their products. We salute the Agents of Change who help to propel this movement, like GlobeIn's In-Country Manager Pamela Chavez.
Based in Cancun, Pamela Chavez is GlobeIn's In-Country Manager for Mexico. Pamela bridges the connection from Oaxaca to San Francisco for GlobeIn's palm leaf basket weavers and other Mexican producers, like Cristaluc. She started working with GlobeIn 3 years ago where she first learned the word 'Fair Trade.'
"The term was a surprise, a good surprise," explains Pamela. "Knowing that I finally found the definition of the things I believe in."
Growing up in a small village four hours outside of Mexico City, Pamela was exposed to many artisans at local markets. While not an artisan herself, Pamela knew that her family was fortunate compared to others. She recalls her mom, a former teacher, receiving hand-made gifts from parents. She learned to love these artisan goods.
"I remember having the feeling of appreciation for those things since I was a kid," said Pamela. "When we moved to Cancun, we lost that contact with the traditions."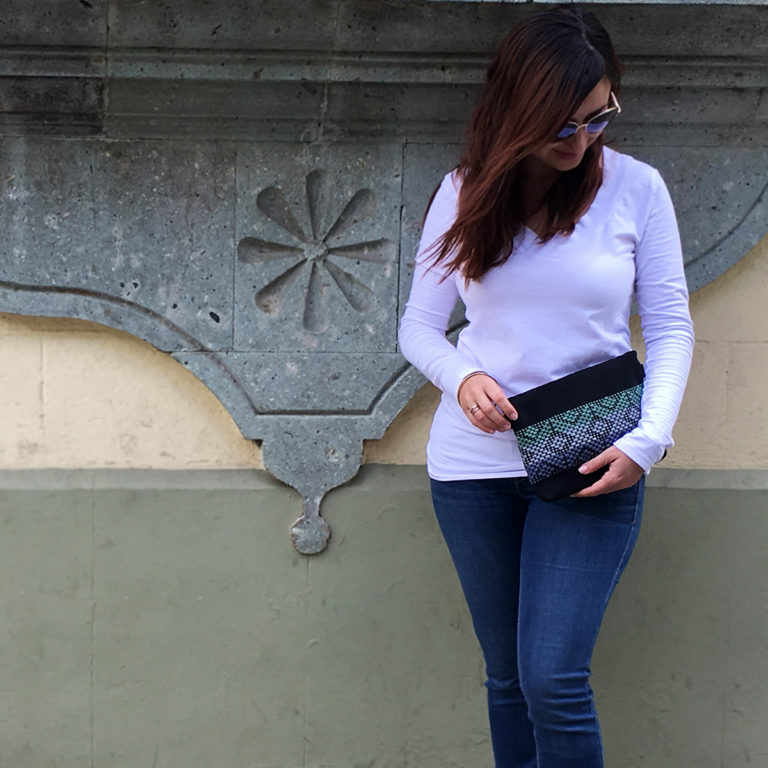 During her university days studying graphic design, Pamela lived and explored the Yucatan, a hotbed for Mayan culture. One of her school assignments was to develop branding for artisan projects in small villages. Pamela reconnected with artisans and began working on small artisan projects with friends.
One of her friends ran a small, digital magazine to promote cultural activity in the area. Pamela helped with photography, but had dreams of promoting artisan products globally. One day, she was packing key chains with her friend. When she asked where the key chains were going, her friend told her, "To San Francisco to a company called GlobeIn. They are doing the same thing we are doing, but for the whole world."
"We are trying to do the best we can do and guarantee people who are working with us have the best things we can offer." – Pamela Chavez, GlobeIn Mexico Country Manager
Pursuing her dreams, Pamela went to San Francisco in February 2014 and visited the GlobeIn office. At first, she helped with in-office photography. However, the team was most interested in Pamela's artisan photos, taken in Mexico on her trips around the country. Since then, Pamela met with GlobeIn's basket weavers in Oaxaca several times. She also helps source products from other companies and is constantly searching for new producers the GlobeIn community can help support.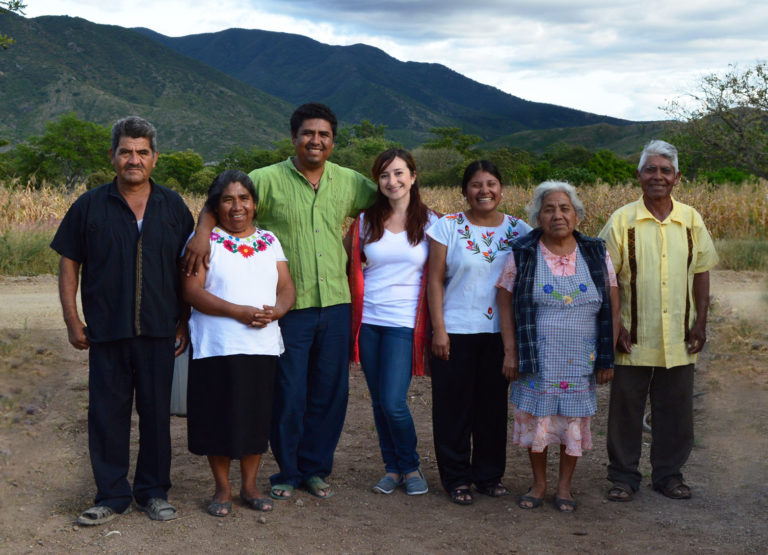 When asked her thoughts about GlobeIn, Pamela stated, "I don't know if it's the most fair or the most amazing or without mistakes, but we are trying to do the best we can do and guarantee people who are working with us have the best things we can offer."
To learn more about fair trade and help artisans, Pamela works with other companies, like Deseo Designs. Marina, one of GlobeIn's head basket weavers, started Deseo Designs. They create hand-made bags utilizing hand woven materials. Deseo Design products are featured on the GlobeIn's Shop.
"What is good or bad is not the same for people," says Pamela, "but if we share the same values, we can start creating a different wave for good and bad companies. Those definitions can make an improvement in what is happening in the world."
---
Post by Barbara Lee.
Barbara is a world traveler who is passionate about sustainable food systems, responsible consumerism, and holistic living. Her professional background and interests include writing, cooking, non-profit work, and eco-conservation.