No matter who you voted for yesterday, there is no denying that having the first woman on the ballot for US President is a big deal for women and girls everywhere. Today we want to celebrate strong women who are making a difference in their communities all around the world.
According to the UN, when women earn money, they are three times as likely to reinvest that money into children and education. These women run cooperatives in their towns, allowing other women to find employment and better their living conditions. By supporting these strong women, we are allowing them help their entire communities. Change starts small and it starts here.
These are the women of GlobeIn. #ImWithHer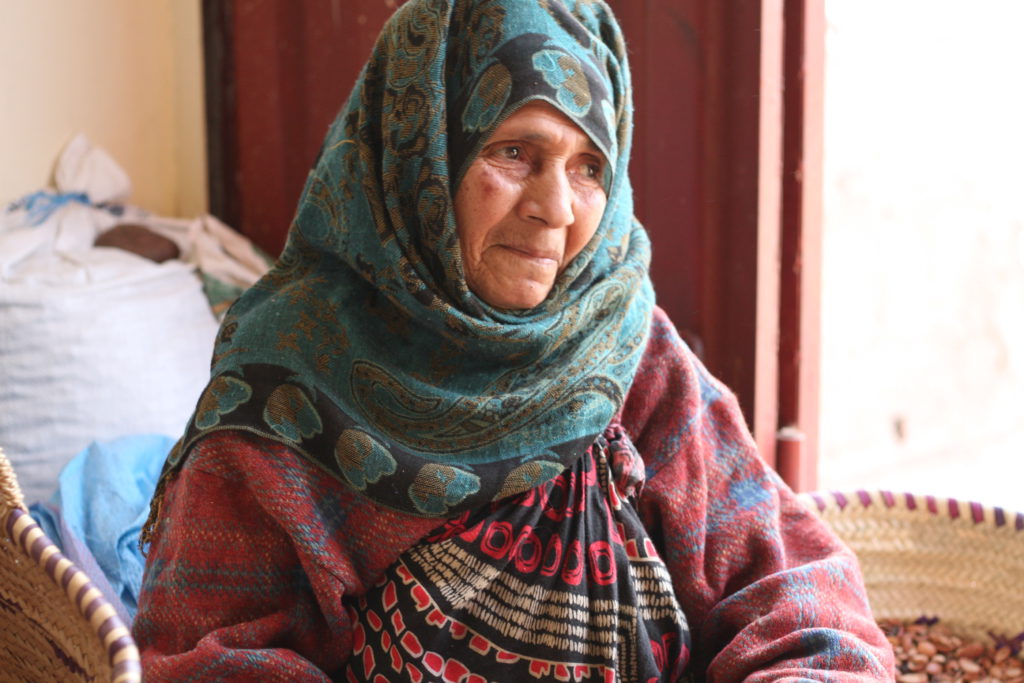 Fatima
Meet Fatima, the eldest woman working with Arganams, a women's cooperative in the small town of Amskroude, Morocco, whose members since 2012 have joined forces within a shared production facility to improve their economic prospects.
Illiterate and innumerate, Fatima does not know her exact age, but she knows intimately the 20-hour process of harvesting the argan fruits, then roasting and pressing their kernels for the rich, nutty oil. As other ladies raised with brothers can imagine, Fatima relishes the opportunity to work among women.
Support Fatima: Buy Pure Cosmetic Argan Oil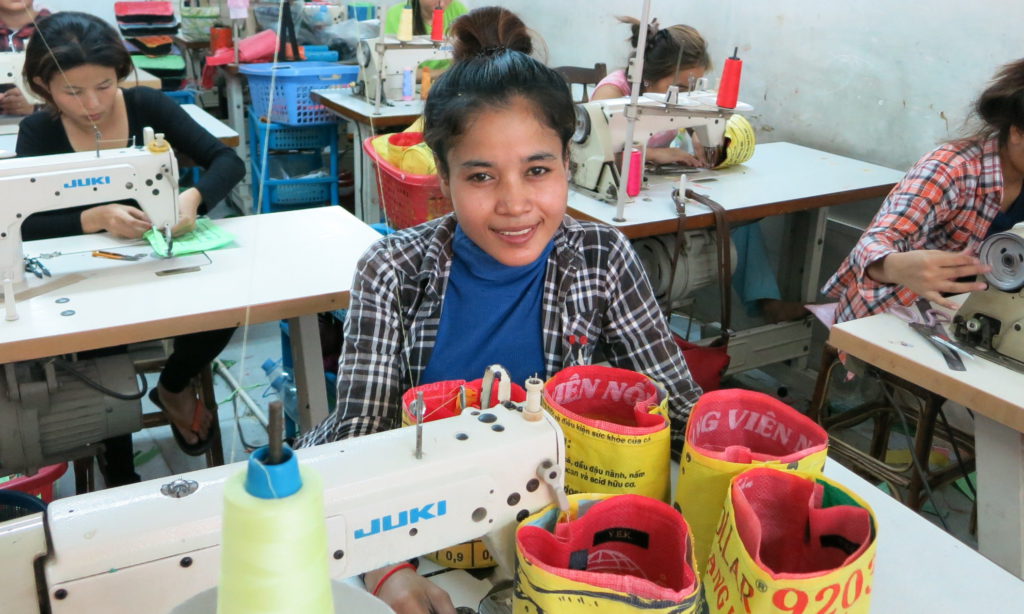 Chea
Chea Lina, born deaf into an impoverished family on the outskirts of Phnom Penh, was forced to withdraw from primary school at a young age due to her peers' relentless teasing. Nearly an adult before she learned how to read, write, and use sign language, she now makes her own living as Assistant Production Manager with Peace Handicrafts.
Support Chea: Buy Upcycled Picnic Blanket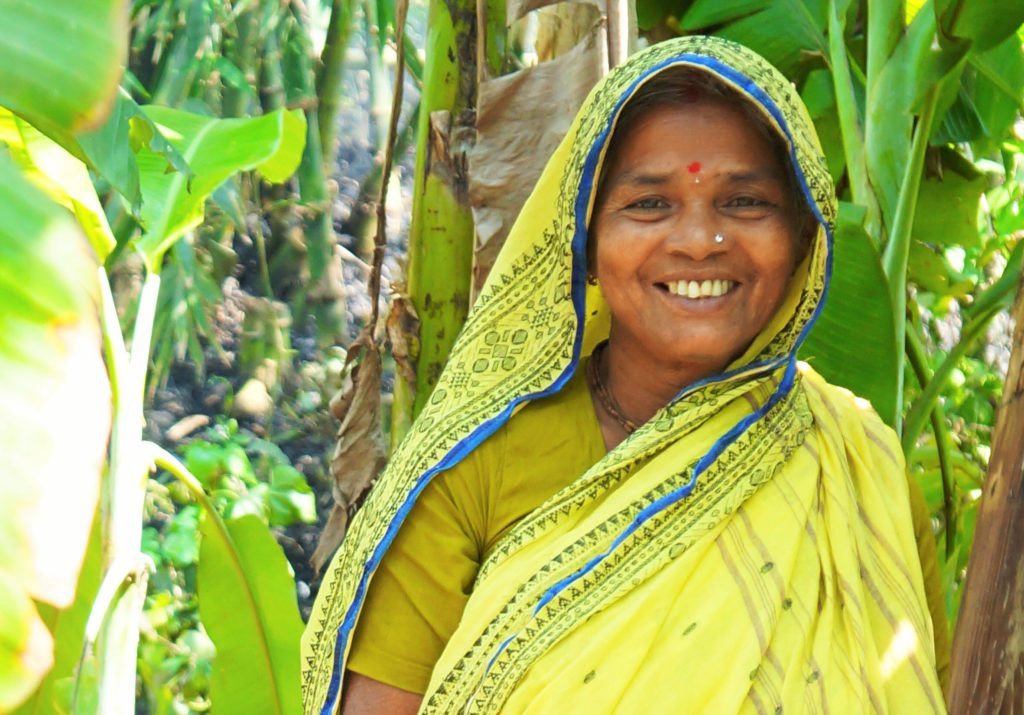 Chayya
Chayya is a young grandmother who has mastered the skills of wood carving. She learned the trade through her husband's family, who come from a long line of carvers.
Along with her husband, Sukhdeb, Chayya is proud to pass her skills down to their son, Rabin, and his wife, Nila. The family works alongside each other and the community to create hand-carved items that they are incredulous will travel to distant lands they themselves may never visit.
Chayya is proud to contribute to her family's income, show off her skills, and help teach others. thanks to GlobeIn, she and her family are employing 24 artisans, their staff has doubled!
Support Chayya: Buy Wood Cutting Board

Vicky
This is Vicky. She is a single mother in Kenya. Born in the interior of Nairobi, Vicky always dreamed of working for an export company. After years of factory work, Vicky's passion for protecting wildlife led her to Wildlife Works, where she is part of a team responsible for shipping finished products to their final destinations abroad.
Vicky's road to her dream job was not an easy one. Lack of funding made staying in school difficult, and she was often sent home for not having money for fees, a uniform, or books. Although her beloved mother taught Vicky all the skills she had, it took her many years of odd jobs to save up enough money to attend university.
Support Vicky: Buy The Vicky Tee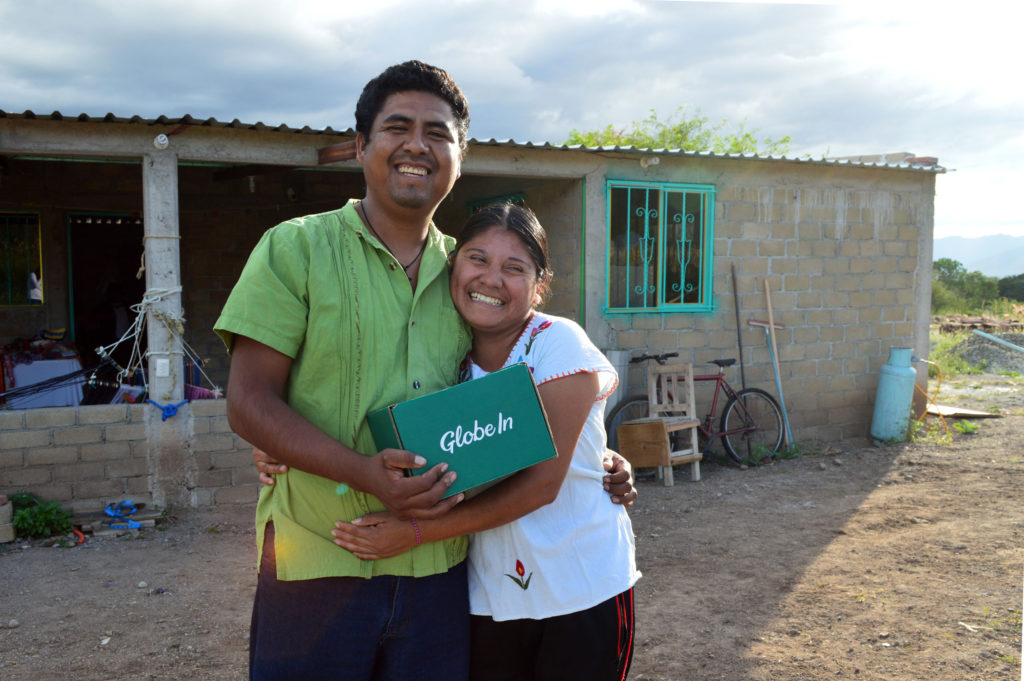 Marina Lopez Antonio
Marina and her husband Leo are GlobeIn's coordinators living in Oaxaca. Every month, they source palm-leaf baskets from nine different artisan groups across Oaxaca state. They are responsible for quality control and shipping to US. Through their work with GlobeIn, Marina and Leo were able to achieve one of their dreams – to build a house of their own.
Support Marina: Buy Handwoven Basket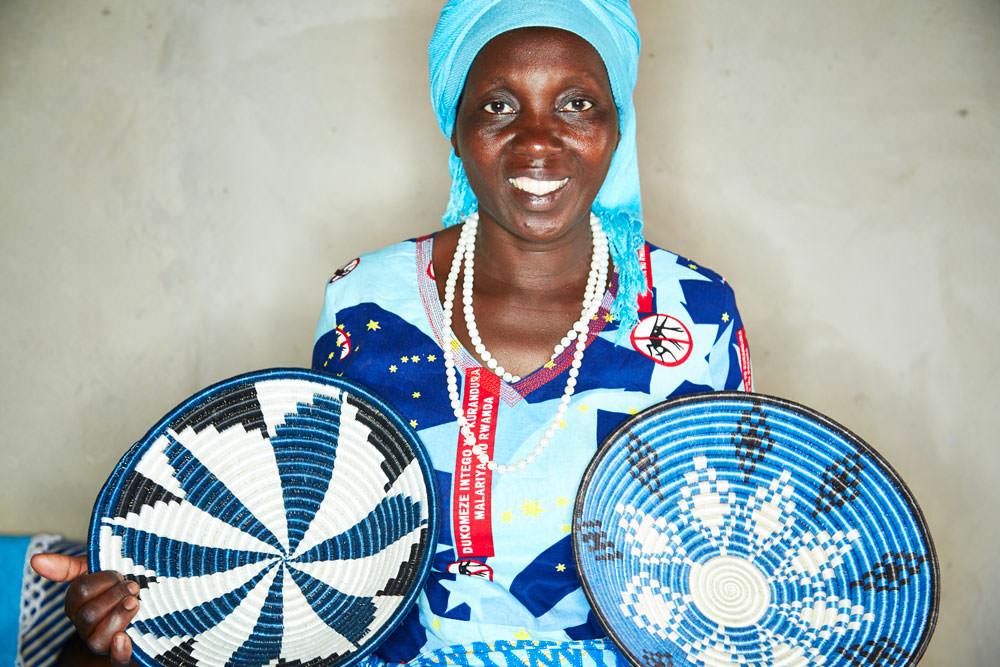 Seraphine
All Across Africa, Rwanda
At 45-years-old, Saraphine lost her father at age 7 and was forced to leave school. She wove to bring income to her family. When she married in 1990 and had seven children of her own, she was forced to continue working to support for them. It took many years for her to find enough work, but she finally came to work with All Across Africa in 2011.
For Seraphine, weaving with All Across Africa opened a world of opportunities not just for herself and her family but also for her community. Weaving baskets provides her with steady income which has allowed her to have a voice in her marriage and experience an equality that is uncommon in rural Rwanda.
What's more, she is able to employ neighbors to work the land, hire transporters to ship her baskets, and support other local vendors with her income. She is a leader at the AAA cooperative and is in charge of 300 women who also earn livelihoods to provide for their families.
Support Seraphine: Buy Medium Hope Basket
---
Featured image by Tribe Alive.
---
Post by Barbara Lee.
Barbara is a world traveler who is passionate about sustainable food systems, responsible consumerism, and holistic living. Her professional background and interests include writing, cooking, non-profit work, and eco-conservation.