Nobunto in Sotho means, "for the people." This fair trade artisan group located in Napier, South Africa is just that.
Approximately 180 kms east of Cape Town, Napier is a remote agricultural area. There are about 300 residents, the majority of whom are disadvantaged by the lack of jobs and employment. Nobunto, with 12 employees, is one of the largest employers in the area.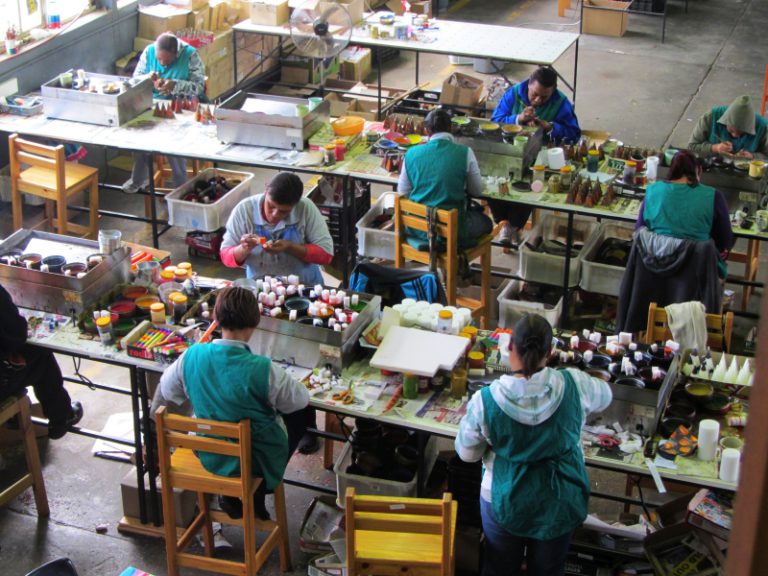 Daniel Simoleit, the founder of the company, was visiting South Africa when he came across very colorful candles. A seller of goods, Simoleit purchased the candles and took them home to Germany. They were gone in seconds.
The second time, he purchased 1,000 candles. These were similarly sold off the shelves in a Berlin shop. Simoleit realized he was on to something.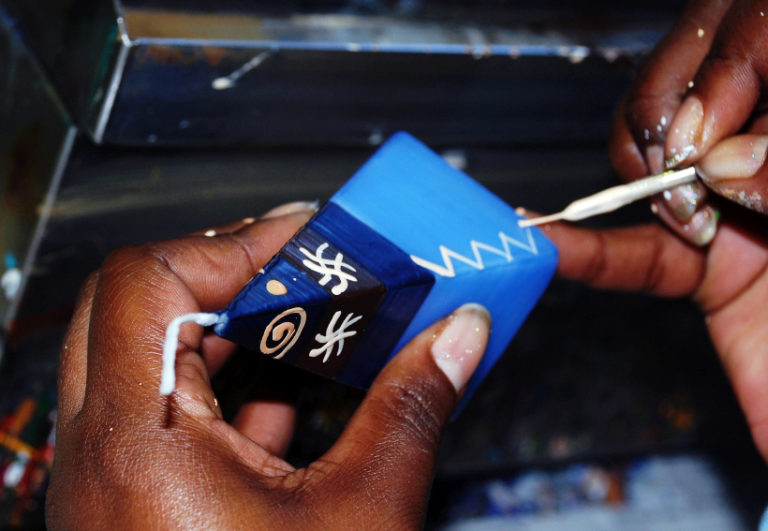 COMING UP FROM THE ASHES
After a rocky start in which the first factory in Cape Town caught fire, Simoleit started Nobunto. And in the midst of disaster saw an opportunity to accomplish something he never could with the old company.
"I always wanted to do fair trade, but my ex-partners weren't interested," explains Simoleit. "So it was a good way to start from scratch on my own and immediately use the ten principles of fair trade."
Simoleit applies the World Fair Trade Organization's Ten Principles of Fair Trade to all Nobunto does. He explained that over time, he was able to allow one of the workers to become the supervisor. All Nobunto employees work happily and independently, creating candles that Simoleit explains express, "the womb of Africa."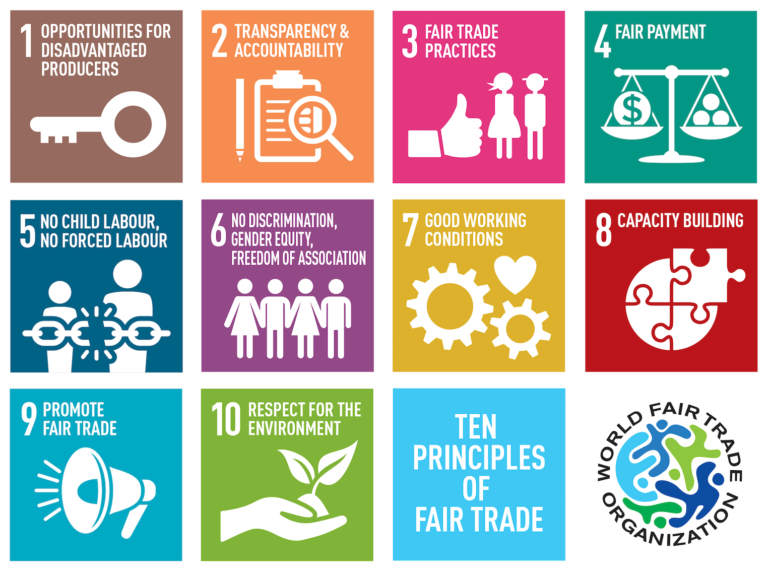 SHINING A LIGHT ON THE SITUATION
"Slowly, after months of working with them, you start looking for their needs," says Simoleit. Simoleit realized his employees needed access to cash for emergency situations, like needing to visit the doctor's office or buy a decent house with a good roof. Nobunto provides long-term, low-interest loans for employees, allowing them to improve their living conditions.
Nobunto also provides their artisans with permanent contracts, fair salaries, paid holiday and sick leave, regular work hours with three breaks a day and weekends off. They also provide an Unemployment Fund, Skills Development Fund, and an assistance fund in case an employee has an emergency situation. They pay a minimum of 50 percent of doctor's bills and provide free transportation to and from work.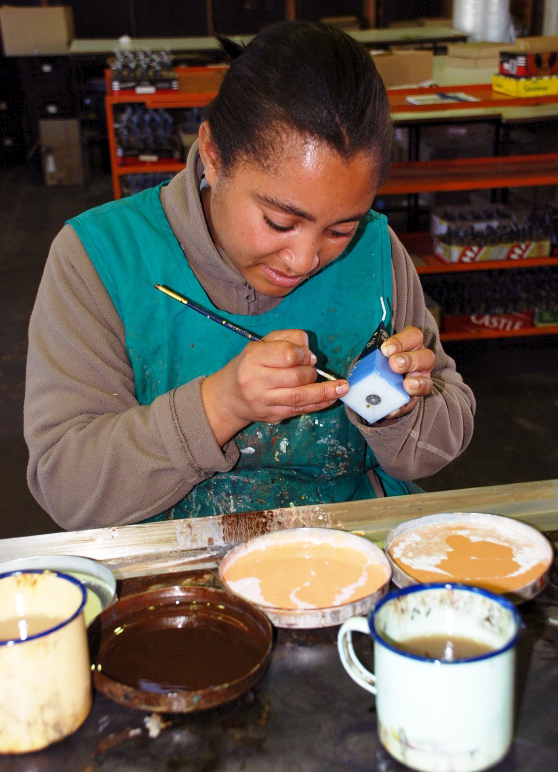 A GLOBAL PERSPECTIVE
Thinking holistically, Nobunto candles, cards, and recycled jewelry are crafted from environmentally sound materials and practices. The company makes use of traditional artisan skills and employs mostly women who are unable to find jobs in the fields.
An example of their dedication to a safe work environment and safe product is the Bekro Colours used on the hand-painted candles. The colors are tested under strict European laws to be free of carcinogenic, mutagenic, and toxic substances.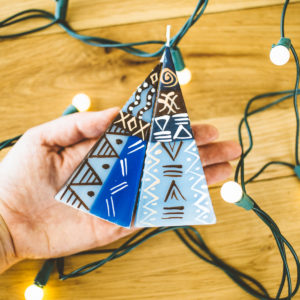 Nobunto recommends that pillar and cube candles be left burning for no more than 2-3 hours for the first and second use. A period of 1 hour is recommended between usages. After that, candles should not be burned for more than 2 hours and wicks should be trimmed to 1 cm. This prolongs the enjoyment of your candle and allows the candle to create a lantern effect, by which the hand-painted design can be enjoyed. Be careful, as the lantern effect can cause the outer walls to be extremely hot and melt, which can cause wax to run out. To be safe, place on a heat resistant saucer or candle holder.
---
ABOUT GLOBEIN
Every month, the GlobeIn Artisan Box delivers a fresh collection of useful and enthralling items from around the world. As an Artisan Box Subscriber, you learn about the products and the people who made them while discovering simpler ways to live a more fulfilled lifestyle. By subscribing to the GlobeIn Artisan Box, you can feel good about the products you use, the people you support and how your choices contribute to a better world.
---
Post by Barbara Lee.
Barbara is a world traveler who is passionate about sustainable food systems, responsible consumerism, and holistic living. Her professional background and interests include writing, cooking, non-profit work, and eco-conservation.