GlobeIn's Country Managers have the important role of being our local liaison on the ground in some of the countries that we source many of our products from.
Meet Idriss, our Morocco Country Manager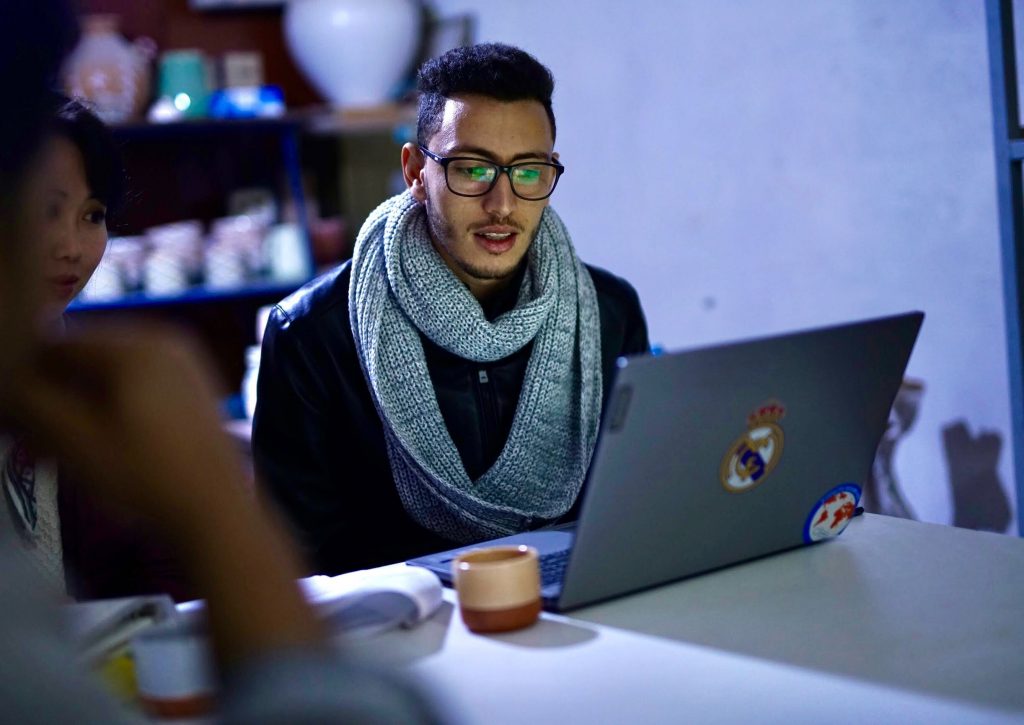 Tell us a little about yourself 
I was born and raised in the high Atlas Mountains. I love hiking, reading, and playing and watching soccer and basketball. I've been working at GlobeIn for more than a year. Prior to working at GlobeIn, I had worked with cooperatives in my town, and I really wanted to work with artisans. So when I heard of GlobeIn through a returned peace corp volunteer, it sounded like the perfect opportunity.
What is your role as our Country Manager in Morocco?
I work directly with the artisans and I try my best to advocate for them. I ensure our payments are on time, help with organizing and managing shipments (which has been much more difficult this year!), and take photos of products and their packaging to check the quality and provide information to our product team. I make sure that we get samples as soon as possible, and update the GlobeIn team every two weeks about the status of the products the artisans are working on to make sure they are on track for deliveries.
I also try to anticipate anything the artisans might need. When I see something that we could help them with I reach out to Wynn, our Director of Impact. Last year, we did an eye examination for the artisans of Abdeslam as part of the Artisan Fund, and I found out that one of the artisans needed surgery for an eye condition that he has. He can't afford the surgery, so I asked Wynn if we could help him. Now Wynn is working on an Artisan Fund project to raise money for his surgery.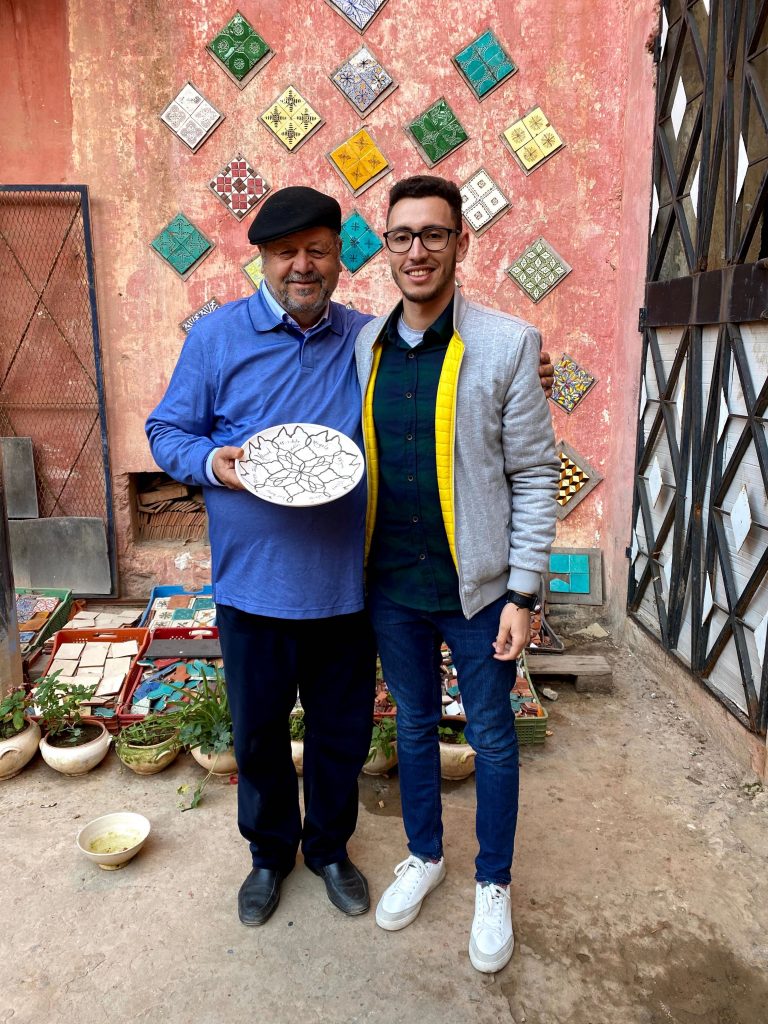 What is it like working with the artisans in Morocco? 
It's heartwarming to see the artists making money from doing something they love. I love how they stand and support one another when something happens. One thing that touched me is how Abdeslam provides unlimited support and help to his artisans. I witnessed this last year during the Eid Al Adha holiday. I was there in the week before the celebration day. 15 days before Eid, people buy sheep. I went for a walk with Abdeslam and he told me he was giving a sheep to each of the artisans to celebrate Eid. 
I also interviewed the artisans, and saw how they had tears in their eyes when they talked about Abdeslam. He always helps and supports them. If any of them has a marriage or funeral coming up, Abdeslam helps them out with their added expenses. 
What is your favorite thing about working at GlobeIn?
Everything honestly! I truly love how we try to help the artisan groups to be independent. It's a wonderful journey where you meet a lot of people who are poor, but really happy and really good people. When you see what they're making you say 'wow'—if they had had the opportunity to go to university and get a design certificate, imagine what they could do. Despite the fact that they have never been to school, never learnt any other languages, they are really smart and really creative, and the things they make are so beautiful. They do what they love, and they put their background and culture into everything they make. It's amazing to see how happy they are even though they have so little. Meeting them in person is a beautiful experience because I've always wanted to understand their perspective on life and to get an idea of how they strive with their businesses. I've had that opportunity because they respect me and I can sit with them and talk and learn. 
On the business side, I love that every day I am learning something new. I can't wait to sit with the artisans and tell them what I learnt in a recent training about trending colors and designs. I have grown on a personal level and developed a lot of knowledge and passion for artisanal goods.
Meet Pamela, our Mexico Country Manager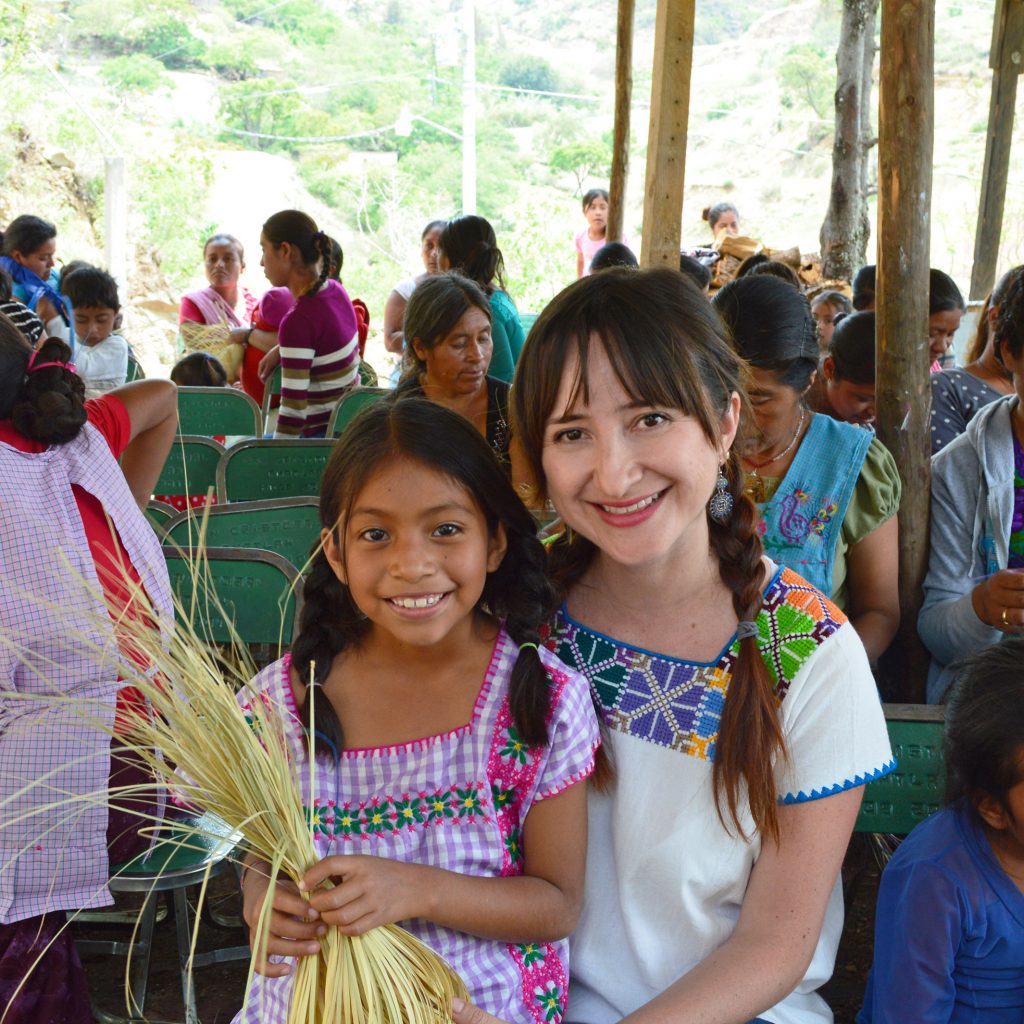 Tell us a little about yourself 
I was born in Yucatán, but I have lived in many different cities in Mexico, which helped me get to know my country from different perspectives and enjoy its different traditions. I enjoy traveling and visiting new places, especially those that are full of history. I love taking photos of the landscape but also I'm always looking for the small details around that make me feel connected with the place. Reading a good book, drinking good coffee, and having a delicious plate of food in front of me are things that make me feel happy.
How did you first hear about GlobeIn?
I went to visit a friend, and she happened to be packing products that she had made to send to GlobeIn. I helped her take some photographs and she mentioned that GlobeIn was doing something huge, and I should visit them if I had the opportunity. I happened to be going to San Francisco soon after, so when I arrived I sent a message to Liza [GlobeIn's Co-Founder] on Facebook. I didn't expect to receive a response, but I did—only she told me there would be no one in the office for the next two weeks. I thought they didn't want to see me. I had this idea that they were huge—I never thought that it was just three people working really hard. After two weeks, Liza messaged me back and said I should come and visit if I was still in San Francisco. It was a very small office. One person was in charge of packing products into boxes with the GlobeIn logo on it. I showed them the photos that I used to take in Mexico because I wanted to share more artisans with them and invite them to come and visit. They took me to lunch and told me about GlobeIn, and I was excited to see how excited they were to tell me about the products. I felt special that they spent time with me and shared information with me. 
I ended up staying for 5 months and helping them with photography. Two or three months after I came back to Mexico, Vlad [GlobeIn's CEO and Co-Founder] reached out to ask if I could go to Oaxaca to take some photos of the artisans. It was a challenge to go to the hills and visit the community, who didn't speak Spanish. Soon after I was offered the role of Mexico Country Manager.
What is it like working with the artisans in Mexico? 
I am so proud of how Marina and Leo [the lead basket weavers in Oaxaca] have grown over the last five years. They are a very strong couple, and they are doing their best every day. After working very hard, they built a house and had a huge wedding. I've learnt a lot from them about how important it is to focus on your goals.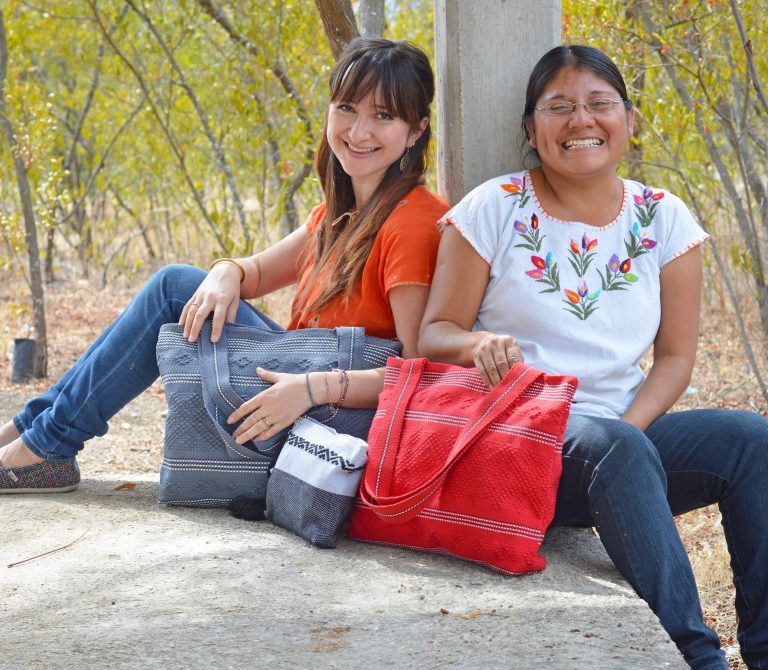 I love watching the artisans who really want to grow—as soon as they start working, they start to be very quiet, but when you talk to them directly you can see how empowered they are.
I loved the experience last year when we took a holistic teacher to the artisans. They learnt about meditation, self care, and female health. The artisans were very excited but also it kind of blew their minds, as these are things they don't usually talk about in their village. It was good to share with them another perspective about breathing and how it can help you feel relaxed. Maybe it will help them with the weaving process.
It's also nice to see how we are impacting many artisans in small ways. For many of the artisans, eating meat has been a big change in their lives. Usually they wouldn't be able to buy meat because it's too expensive. Now they are able to eat the things that they want and have more food available, as well as have more time to be with their kids instead of going out to sell their baskets. These things that are important for them also started to be more important to me.
I also learnt from the artisans how to drink mezcal the traditional way! They use it not for fun, but to make you feel stronger and more connected to the land. 
This article is part of our Maven Magazine. For more Maven Magazine articles, click here.