Mayan Hands, an artisan group GlobeIn sources from in Guatemala, shared their story with us about how COVID-19 has impacted them and what they did to address it. 
Mayan Hands is a Fair Trade nonprofit organization, partnering with more than 200 female artisans in 15 communities in the Guatemalan Highlands. They are dedicated to providing economic and educational opportunities to Mayan women so that they can bring their families out of extreme poverty as they continue to live within the culture they cherish.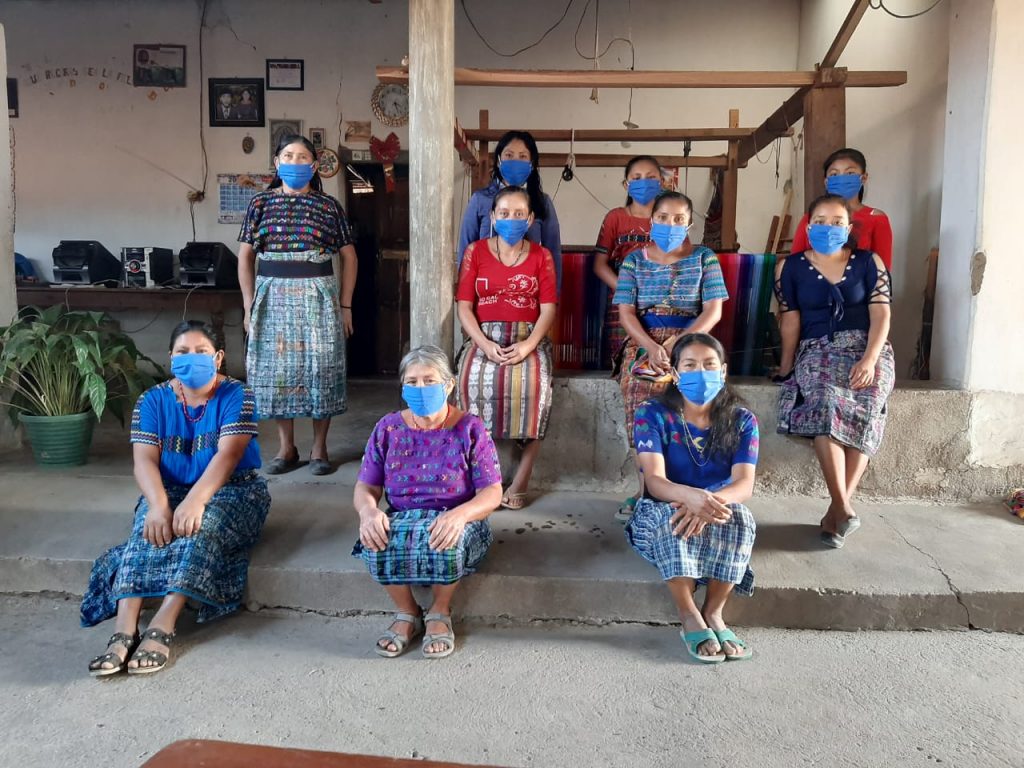 Like most countries in Latin America, the situation of COVID-19 in Guatemala is serious. COVID-19 is intensifying the hardships of a population already suffering from extreme poverty, violence and years of drought due to climate change. Guatemala lacks social safety nets and an adequate medical system to confront the pandemic. 
Many Guatemalans have lost their jobs or cannot do their work due to strict lockdown measures. For a population that already lives in extreme poverty and has a childhood malnutrition rate of up to 80%, the effect has been devastating. In poor neighborhoods in Guatemala City, people hang white banners in their homes to signal that they need food and many are now begging on the streets.
The country went into drastic lockdown in mid-March—with no public transportation, all non-essential businesses closed, and a strict curfew—but by the end of July, due to tremendous economic pressures, many restrictions had been lifted even though a high level of risk remained.
Thankfully, in most of the 15 villages where Mayan Hands' artisan partners live, the level of infections has been minimal, due to the strict measures of local authorities. Outsiders are not allowed into their communities, nor are community members allowed to travel outside unless absolutely necessary. Local authorities have been able to set up small markets where people can buy their food without having to leave their communities.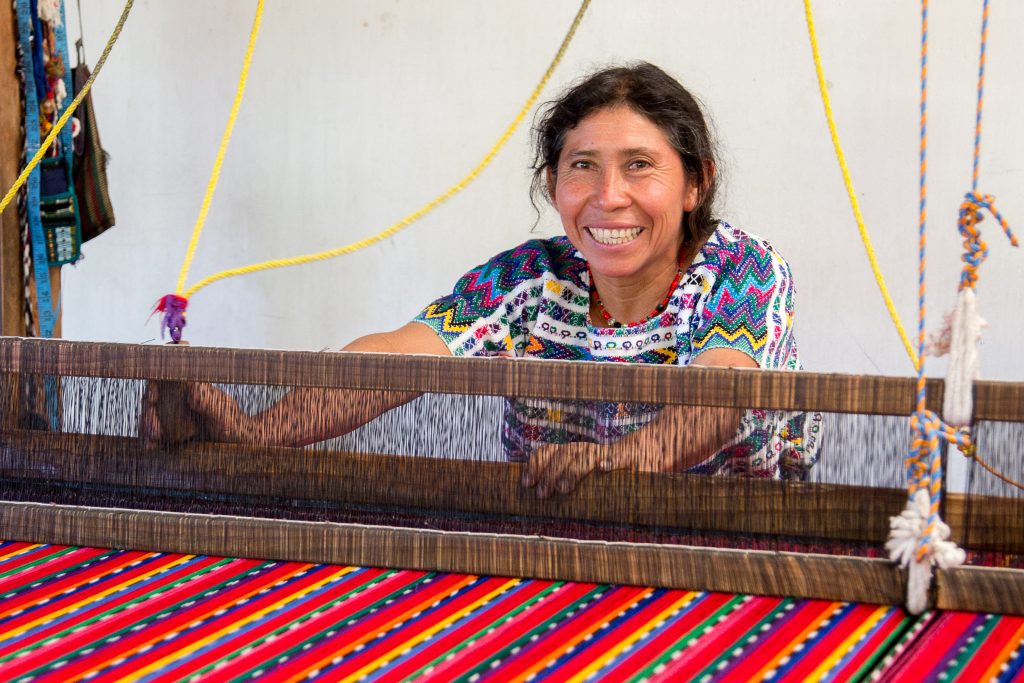 Before the lockdown, Mayan Hands organized a workshop on COVID-19 for the leaders of the cooperatives, facilitated by an educator from a local health center. Their artisan partners speak three different languages as their primary language, so Mayan Hands' field workers helped with simultaneous translation from Spanish. 
Some of the women did not know about the virus. Others had recently learned about it from the news, or from pickup trucks which drive around their communities with men making announcements through loudspeakers in the back.
At the workshop, the women learned about the virus and how to keep their families healthy, and went back to their communities with masks, soap and educational materials for all the cooperatives' members. The in-person workshop was vital because many of the women don't read or write, and the educational materials feature text as well as images. Some of the daughters of the women who attended receive scholarships from Mayan Hands, so they were able to read the material to their mothers while they stayed home from school (which was closed).
Unfortunately, Mayan Hands' sales in the United States have plummeted by 70% this year, as stores that normally purchase from them were forced to close. This means they have been able to give only small product orders to their artisan partners. Thanks to the generosity of donors, all 200 artisan partners received stipends, one in April and one in June, with another planned for early fall. These have made up for a good portion of their missing income.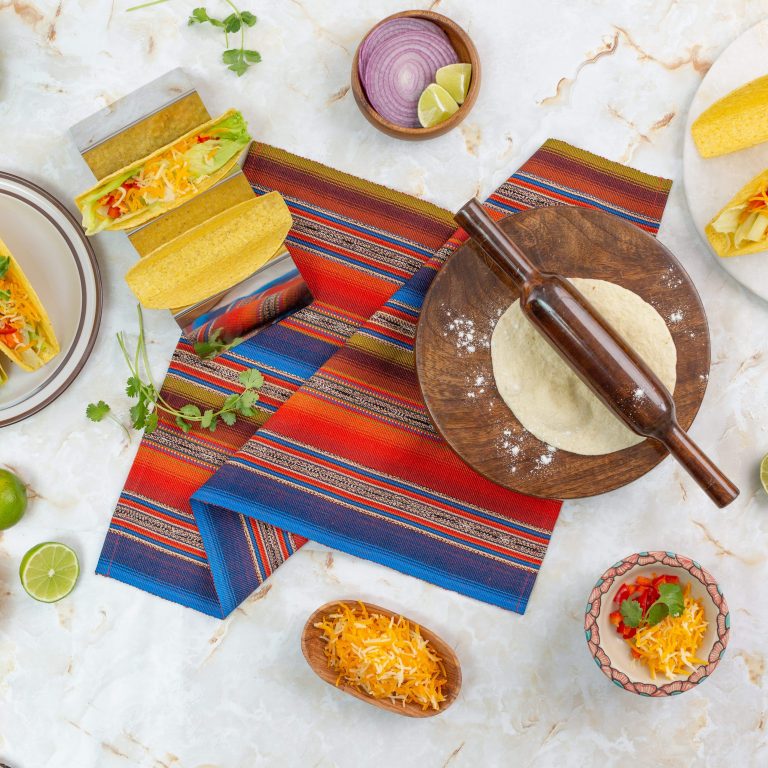 "Our artisan partners tell us that while they are following all safety protocols, they continue to be terrified by what they call 'a mortal illness'", says Anne from Mayan Hands. "They lament not being able to work with the other women in their group and being restricted to their homes. In many cases, their husbands and other family members have lost their jobs. The women have expressed deep gratitude for the income that has enabled them to purchase corn and beans, rice and sugar—their daily needs. A few purchased hens to have eggs to eat, and some bought fertilizer for their corn plants."
"But the artisans stress how much they miss having work, work that has sustained their families and supported their children's education," Anne says.
Weaver Maria Ana Lajuj, the leader of the Flores de Algodon cooperative in Rabinal, has partnered with Mayan Hands for more than 30 years. She says,
"We are here having a difficult time. Last year we had a drought so there was no corn crop, and now this year it is the same. We are grateful that we have some work now. That is what makes us hopeful. And we also hope that we will stay healthy and that everyone in our family and in our community will stay healthy. That's what I pray for. I'm grateful for all of the support we've received from Mayan Hands, for the love for us you demonstrate with all the help you've given us."
Anne from Mayan Hands says, "We are committed to supporting our artisan partners through this challenging time. They have worked hard for many years to create unique, excellent quality products, gaining the respect of customers in the global marketplace. As their partners on this journey, we are committed to finding new ways to increase our sales and get the women back to work and to support them with subsidies until the situation normalizes."
This article is part of our Maven Magazine. For more Maven Magazine articles, click here.