Not-So-Ordinary Summer Appetizers
Summer is almost here and with it the start of festivals, cook-offs, farmer's markets abloom, and weekend gatherings on the porch. Appetizers are the start of the party, and whether they are as simple as a bag of chips and a good salsa or closer to an amuse-bouche, their job is still the same: wake up the taste buds and get everyone ready to eat. There are many ways to coordinate your appetizers, such as which drink choice you wish to highlight or what theme your gathering is coordinated around. But the easiest way to assure you have a hit is to have a fresh, clean taste with a punch of either spice, zest, or heat. With March's GlobeIn subscription box theme as "Tasting," we thought it would be appropriate to share some easy but not-so-ordinary appetizers for your next summer gathering.
Watermelon Fries
These "fries" could not be easier. First, you need to pick a good watermelon! The trick to a good watermelon is to find one with a yellow spot on the bottom, feels heavy for its size, and has a hollow sound when you tap on it. Next, simply cut open the watermelon and cut the fruit into thin fry sticks. Watermelon cleanses the palate by itself, but to wake up this fruit that might not quite be in season yet, sprinkle some chili seasoning and squeeze some fresh lime on the "fries." You can make a dip to go along with this as well, such as a simple Greek yogurt dip with shredded coconut and a tablespoon of maple syrup, or fresh whipped topping mixed with equal parts sour cream.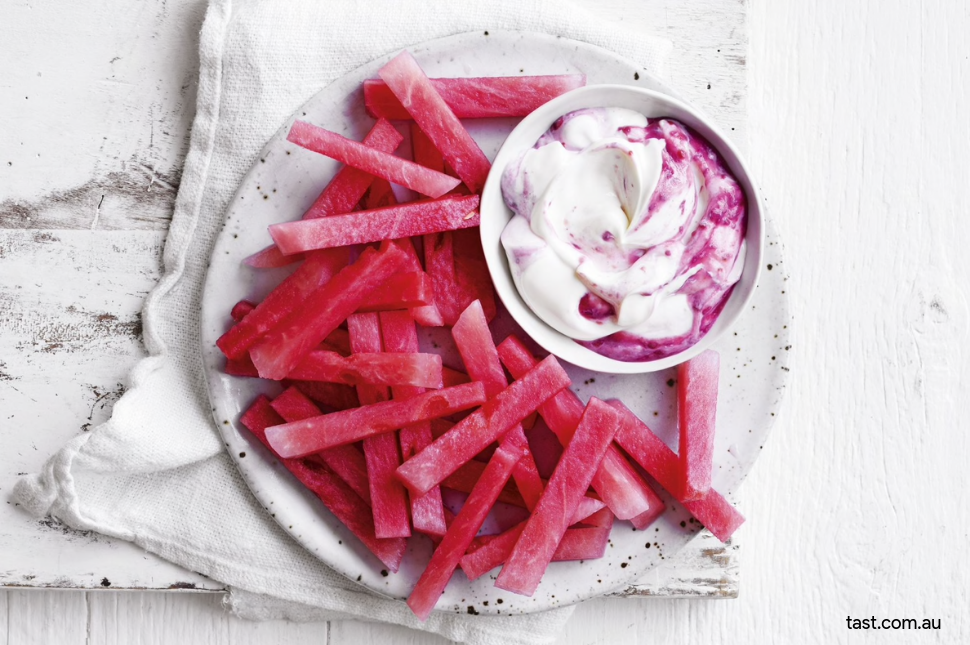 Charcuterie Board
When I think of a charcuterie board, I think of heavy cheeses, hard deli meats like salami, and winter berries and chocolate. However, you can lighten up your board with a summer theme. Replace the heavy cheeses with fresh mozzarella, goat cheese with blueberries, and whipped feta as a spread. Next, fill your board (or platter) with smoked or mesquite chicken and thin cuts of deli roast beef. Add pistachios, rice crackers, and fresh radishes, cucumbers, cherry tomatoes, and mini colored carrots. Decorate with a few edible flowers and you will have a most lovely summer charcuterie board. Guests will love to graze on this board as there is something for everybody!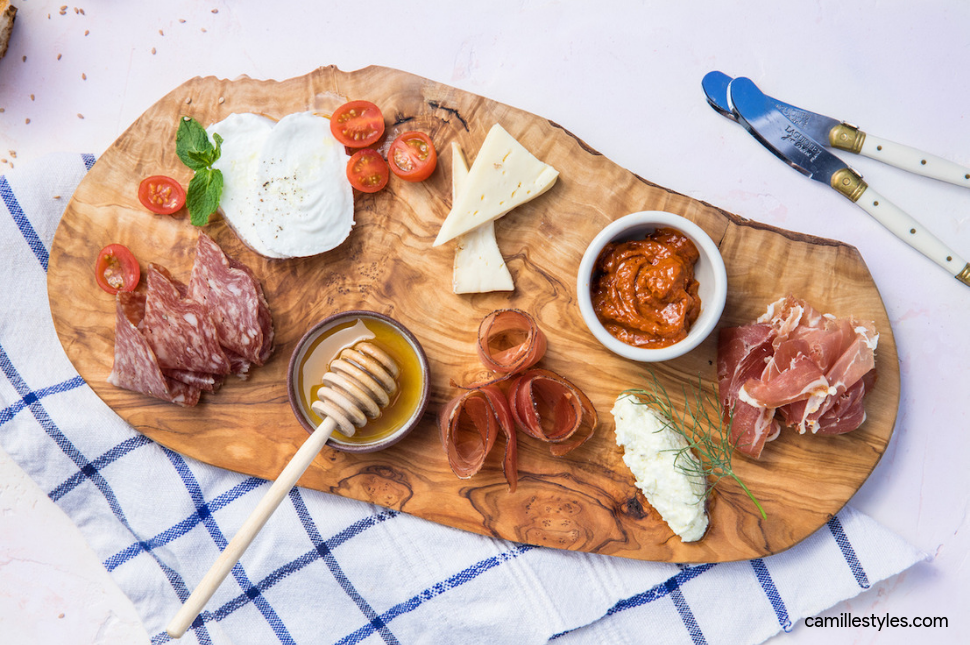 Strawberries and Brie
Your first thought when pairing brie with fruit might be cherries or cranberries, but strawberries are just as nice and remind us of summer. Preheat your oven to 350 degrees F. Place brie in a brie baker or place on aluminum foil, folding up the ends around the brie to create a cup from the foil. Trim the rind off the top of the brie. In a medium bowl, quarter a cup of strawberries and drizzle about 1-2 tbsp of balsamic vinegar on them. Pour on top of the brie and bake for about 20-25 minutes or until the brie is nice and gooey and the strawberries are slightly roasted. This will enhance the flavor of the strawberries and help cut down on the heaviness of the brie. Top with chiffonade mint or basil and serve with simple crackers. Serve on one of these bright and cheery Moroccan plates and people will be instantly drawn to it!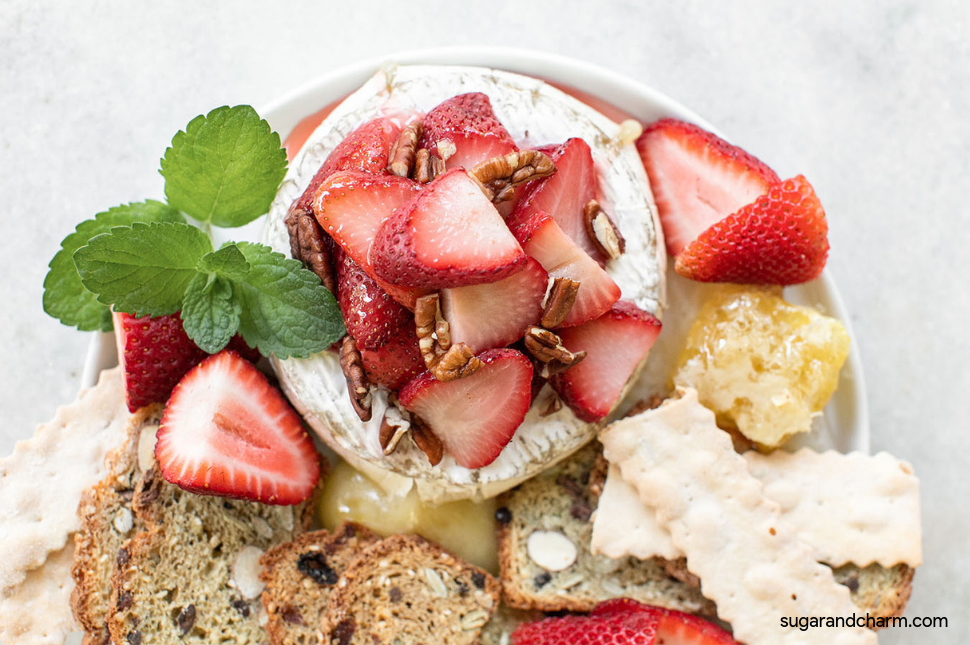 These are just a few unique summer appetizers for your next gathering.  Serve alongside your drinks presented in some of GlobeIn's beautiful Moroccan pitchers or have your stemless wine glasses ready, it's time to party, Summer is here!
ABOUT GLOBEIN
Every month, the GlobeIn Artisan Box delivers a fresh collection of useful and enthralling items from around the world. As an Artisan Box Subscriber, you learn about the products and the people who made them while discovering simpler ways to live a more fulfilled lifestyle. By subscribing to the GlobeIn Artisan Box, you can feel good about the products you use, the people you support and how your choices contribute to a better world.
---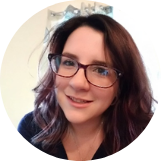 Written by Laura Beiler, GlobeIn Maven
Laura is a doctoral candidate and resident in counseling in the state of Virginia. She spends her free time blogging and baking desserts for her husband and four children.