Seven of GlobeIn's team members live in Ukraine. They are all currently in safe and stable locations, but there are still so many of their fellow citizens that are in need of immediate assistance. Friends of our team members are caught in the grips of war and are hiding from hourly bombardments in the basements and catacombs.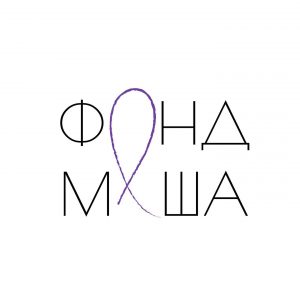 Together with our Ukrainian team members, we are quickly learning the best ways we can help, and we've decided to focus our efforts on supporting MASHA Foundation, a non-governmental organization founded in 2020 by Maria Efrosinina(@mashaefrosinina) (Wikipedia: Masha_Efrosinina)  a TV host, philanthropist, and UN Honorary Ambassador to Ukraine.
The Masha Foundation was created as a platform to help women who have been affected by domestic violence. In a year of work, they helped to open a shelter in Kyiv, together with our partners they've launched the "It seems" platform (itseems.com.ua) and established cooperation with all the shelters for women and children in Ukraine.
Then the war changed their plans. Now they are actively helping women, children, and the elderly to solve urgent problems – food, medicine, sanitary products, clothes, etc. They organize the evacuation of women with children to safe places.
The MASHA Foundation has the necessary human resources to help those affected by the war in Ukraine.
To support them as well you can easily send them a donation through Paypal: https://www.instagram.com/p/CbfPPQhNbzU/?igshid=YmMyMTA2M2Y=
---
We have compiled a list of other vetted organizations working on the ground to assist the victims of this crisis. See their information below to learn ways you can help. We kindly encourage you to contribute in any way you can. 
Ukrainian Red Cross Society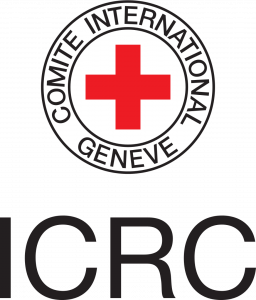 What to know: The Red Cross supports infrastructure repair and food-producing initiatives. It also helps rebuild damaged homes and aids hospitals, schools, mental health facilities, and community centers.
How to donate: You can send a one-time donation or sign up for monthly contributions on the International Committee of the Red Cross website.
---
CASH FOR REFUGEES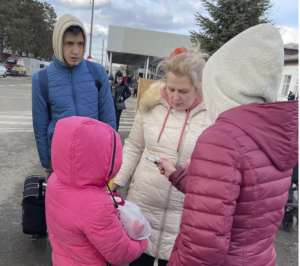 What to know: The people from One Way Ventures bootstrapped an original effort in helping refugees through Direct cash payments. Between February 27 and March 1, Natasha and Semyon Dukach distributed about $7,000 in cash to about 100 Ukrainian women crossing the border into Siret, Romania on foot with their children.  Natasha is returning to the Ukraine border March 4th with 5 other volunteers and over $60,000 raised already.
How to donate: You can donate on the https://cashforrefugees.org/  or directly via PayPal.
---
Razom for Ukraine

What to know: Razom is a 501(c)3 nonprofit organization in the US and operates as Разом Для України in Ukraine. The charity supports the people of Ukraine with projects that promote civic engagement, democratic society, justice, dignity, and human rights for all.
How to donate: Razom is accepting donations for its emergency response project via PayPal and has a list of other ways you can get involved.
---
Nova Ukraine Humanitarian Aid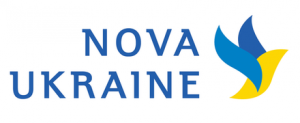 What to know: Nova Ukraine is a 501(c)3 registered non-profit organization dedicated to raising awareness about Ukraine in the US and throughout the world and providing humanitarian aid to Ukraine. They work closely with nonprofits and volunteers focused on helping Ukraine. Every donation to Nova Ukraine results in immediate aid to real people when it is needed the most in this darkest hour. Money from donations is allocated daily to frontline volunteers helping provide emergency resources to both refugees and citizens who have remained in the war zone in Ukraine.
How to donate: Send donations directly to Nova Ukraine on their website. 
---
SAVE THE CHILDREN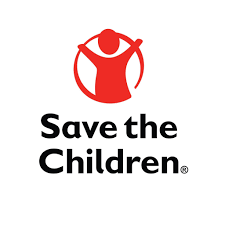 What to know: Save the Children delivers essential humanitarian aid to children and their families in Ukraine, including access to education, psychosocial support, winter and hygiene kits, and cash grants to meet families' basic needs. The organization estimates that 7.5 million Ukrainian children are at risk because of the fighting.
How to donate: You can donate and follow the latest developments on the Save the Children website.
---
SUNFLOWER OF PEACE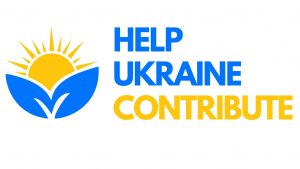 What to know: Sunflower of Peace empowers orphans, internally displaced persons, and those who have been affected by COVID-19. The organization is currently raising funds to provide first aid tactical backpacks to paramedics and doctors on the front lines.
How to donate: You can donate to the Sunflower of Peace fundraiser on Facebook.
---
Revived Soldiers Ukraine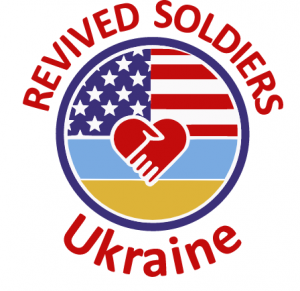 What to know: Revived Soldiers Ukraine provides medical aid and delivers sustainable living standards to the soldiers of Ukraine and their families, as well as people who have been affected by the military conflict in Eastern Ukraine.
How to donate: You can donate on the Revived Soldiers Ukraine website or visit their direct PayPal link.
---
The Kyiv Independent
What to know: The Kyiv Independent is an English-language media outlet based in Kyiv and has been on the ground providing detailed reporting about the situation on its website and on Twitter. 
How to donate: You can donate to The Kyiv Independent via Patreon or Gofundme.
---
United Help Ukraine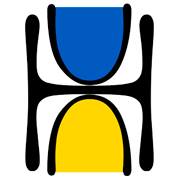 What to know: The nonprofit United Help Ukraine is distributing donations, food, and medical supplies to displaced Ukrainians. The organization also helps wounded Ukrainian soldiers and their families. 
How to donate: You can visit the United Help Ukraine website to donate or visit the official PayPal link set up by the organization.
---
Inclusion Europe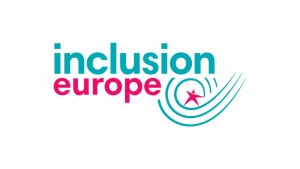 What to know: Inclusion Europe is asking for humanitarian support to provide basic supplies for the 80,000 children and adults with disabilities in care homes in Ukraine, as well as the 10,000 families taking care of family members with disabilities.
Inclusion Europe is a federation of European organizations that works to provide people with intellectual disabilities equal rights and opportunities to participate in all aspects of life. 
How to donate: You can donate on the Inclusion Europe website.
---
Return Alive Foundation's Come Back Alive Fund
What to know: The Return Alive Foundation is a Ukranian charitable fund to help veterans and the military by supplying and repairing equipment, helping train officers, and promoting entrepreneurship initiatives among veterans.
How to donate: You can make a donation that goes to support the charitable fund's work or directly to the Ukrainian Army. Payments are accepted from all over the world. There's also an option to donate Bitcoin.