The holiday season is in full swing as November came rushing in on a gust of wind and the tails of raindrops here on the East Coast. The leaves are finally changing after an unusually warm start to the season and now, now it starts to feel like Fall. And even better, Thanksgiving is coming early this year and it is time to start thinking about all things food.
The GlobeIn community (affectionately known in the Facebook group as mavens) has been sharing recipes and traditions in preparation for Thanksgiving. Today, we would like to share a few of our favorites with you. Whether you go for more traditional flavors (100-year-old recipe, anyone?) or a more modern twist, there might just be something here for you!
1. Roasted Brussels Sprouts, Cinnamon Butternut Squash, Pecans, and Cranberries

This recipe was shared by one of our mavens, Shana, and here is what she had to say: "YUM! We are all about the side dishes since we started deep frying our turkey…."  And the creator of this recipe promises that those who don't like brussels sprouts are sure to love these. Brussels sprouts give it a deep, earthy taste that meshes nicely with the sweet traditional flavors of squash and cinnamon. Together with the perfect nutty aroma of toasted pecans and a pop of sweet and tart from the cranberries- honestly, what more could you ask for?
Tip:  Some fair-trade ground Ceylon cinnamon would go nicely in this one.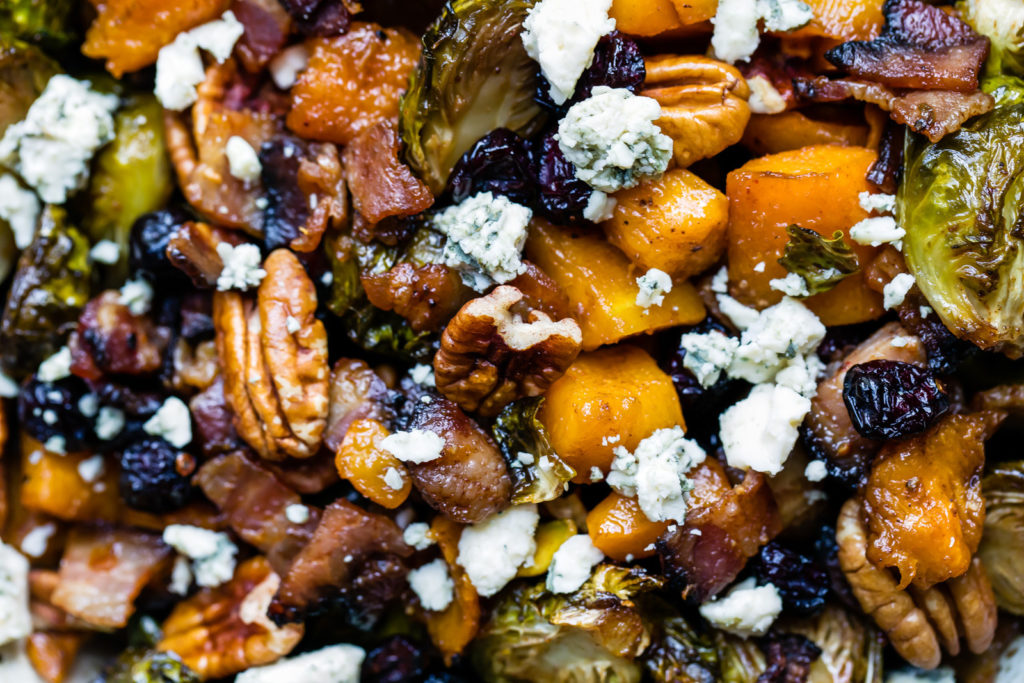 Photo credit: AmbitiousKitchen

2. Ciabatta Stuffing with Chestnuts, Mushrooms, and Pancett
Another maven, Beth, shared this lovely recipe, which is a new twist on stuffing (Dressing Stuffing? I'll let you decide).  This one pairs the thick but airy bread of ciabatta that soaks up
all the warm, comforting flavors of chestnuts, mushroom, and pancetta. Serving 10-12, this could easily be doubled for a larger gathering! Use freshly ground black pepper in these conversation starter salt and pepper shakers to season to taste.
Tip: Hazelnuts or pecans are good substitutes.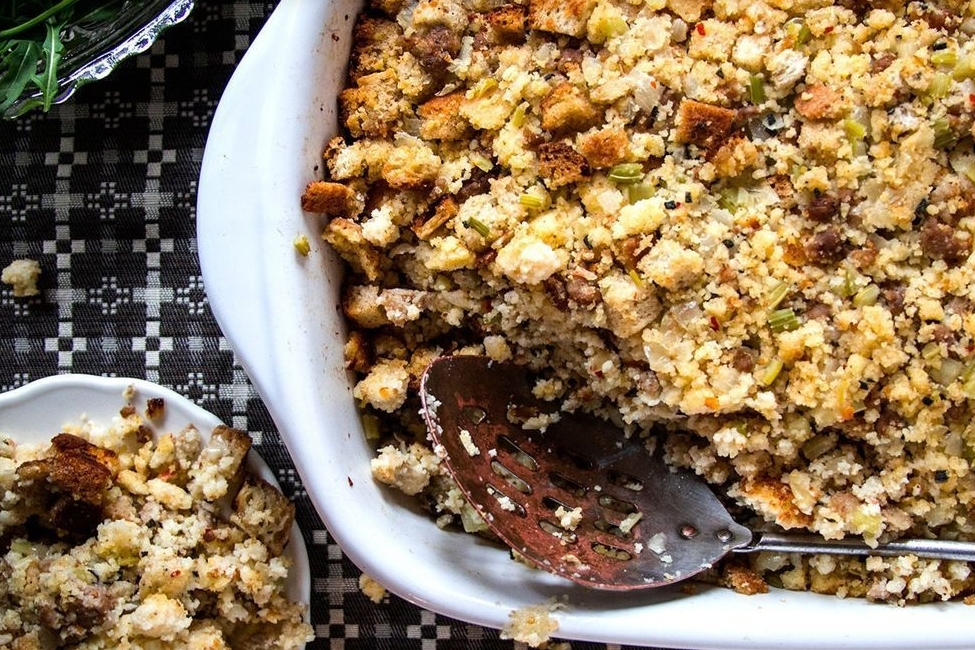 Photo credit: Saveur
3. Gorgeous Quinoa Side Dish

For those looking for a lovely, gluten-free and/or vegan option, look no further than this quinoa side dish. Exploding with flavors that taste of Thanksgiving like squash, cranberries, maple syrup, ginger, and pecans (seriously, can you taste it yet?), this one is sure to please and comes together easily. GlobeIn maven Susie states that no matter where Thanksgiving is hosted, each year she brings this dish. Serve in your favorite serving bowl and you are sure to have a crowd please
Tip: While this recipe calls for red quinoa, any kind will do!



Photo credit: AmbitiousKitchen
Okay, so at first glance this might sound strange (unless you are from the South where raisin
and carrot salad is a thing), but this 100+ year old recipe from GlobeIn maven Melinda is a family recipe that is still made by her 97 year old grandmother! Though this is not the exact recipe from Melinda's family, she promises it is close and the flavor sounds unique. If you like the spiced flavors of pumpkin pie, like clove and cinnamon, and you like raisins, then maybe this traditional pie can be a new favorite for your family.
Tip: Run knife under hot water prior to cutting to create neat slices and keep the knife from sticking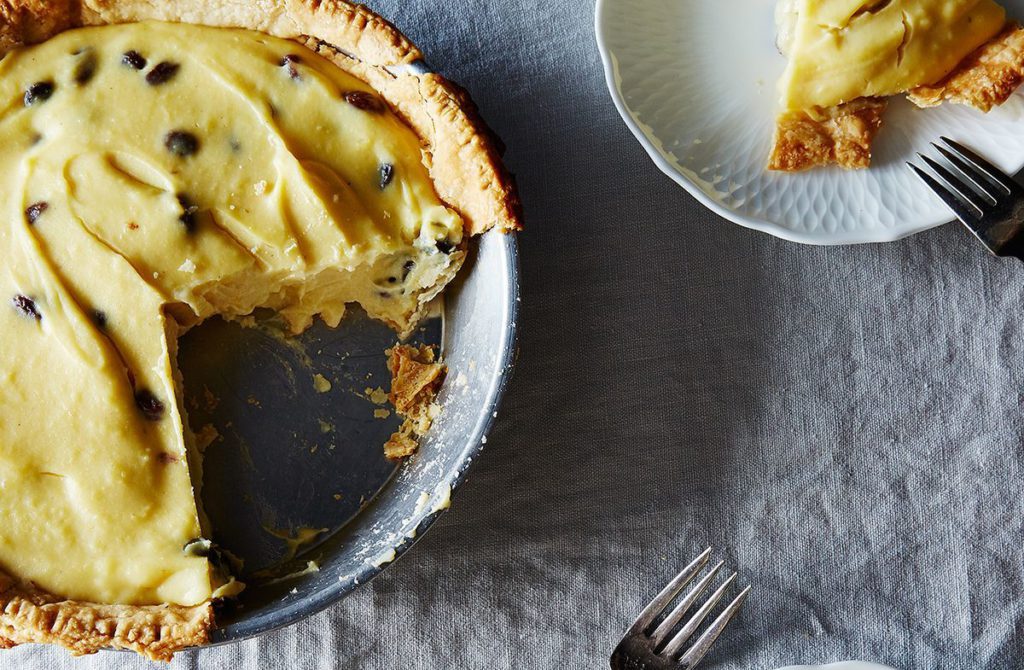 Photo Credit: Food52
5. Cranberry Sauce

I know what you are thinking, "But this comes in a can!" Yes, and I personally am team jellied cranberry when buying the canned kind, but this recipe is so easy to make. An added perk: your house will smell DIVINE while you make it. It takes less than 20 minutes and can easily be adapted with more or less sugar, depending on how sweet you like it (I use less). The orange juice and zest at the end brightens up the cranberries and pairs wonderfully with the spices. 
Make it the night before to allow the flavors to really meld together. Serve in little bowls like these and place around your table so no one is fighting over the bowl!
Tip:  Leave your cinnamon stick in the sauce overnight and remove right before serving.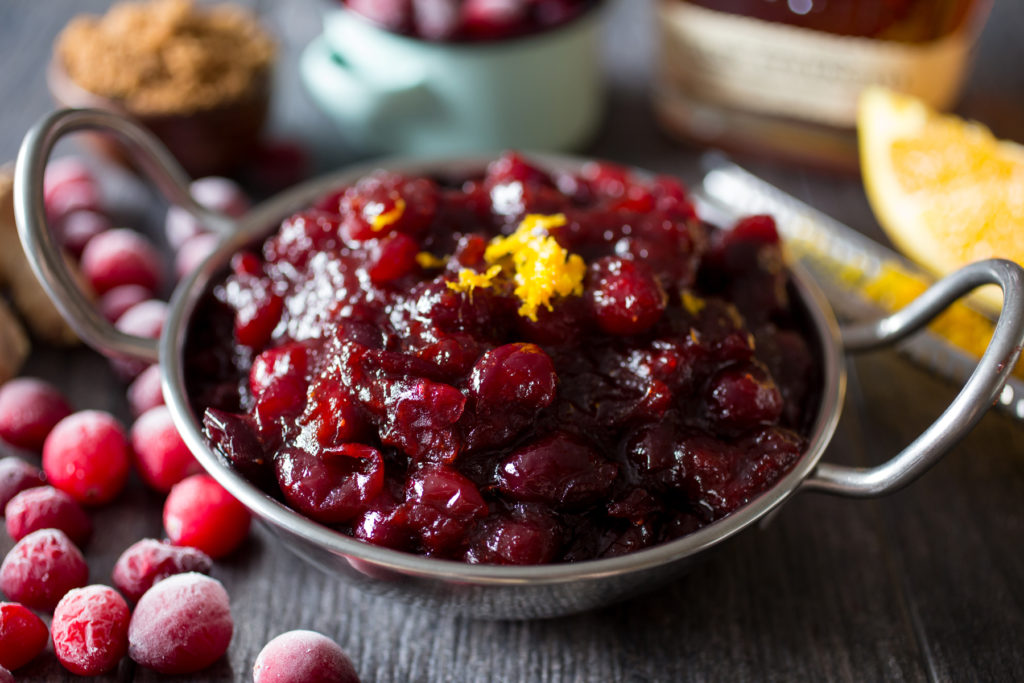 Photo Credit: HuffingtonPost
Hopefully these recipes inspire you to try something new and delightful to share at your next holiday gathering. Let us know in the comments which ones you will be trying or share your own favorites!
Now, the real question is about the turkey: to brine, or not to brine?
ABOUT GLOBEIN
Every month, the GlobeIn Artisan Box delivers a fresh collection of useful and enthralling items from around the world. As an Artisan Box Subscriber, you learn about the products and the people who made them while discovering simpler ways to live a more fulfilled lifestyle. By subscribing to the GlobeIn Artisan Box, you can feel good about the products you use, the people you support and how your choices contribute to a better world
---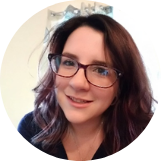 Written by Laura Beiler, GlobeIn Maven
Laura is a doctoral candidate and resident in counseling in the state of Virginia. She spends her free time blogging and baking desserts for her husband and four children.