For women and children in West Africa, it is a grim situation – 160,000 women die every year because of complications during pregnancy and childbirth. This is due in part to extreme poverty and inadequate infrastructure. Two solutions to this problem are basic health care and gender equality.
In 2004, a company came along with the sole purpose of alleviating poverty and empowering West African communities through the production and sale of fair trade shea butter across the world. This company was called Alaffia.
Since then, Alaffia has managed to provide maternal healthcare for 3,558 people, distribute 7,100 bicycles for their education program, plant 53,125 trees, and these numbers are constantly growing.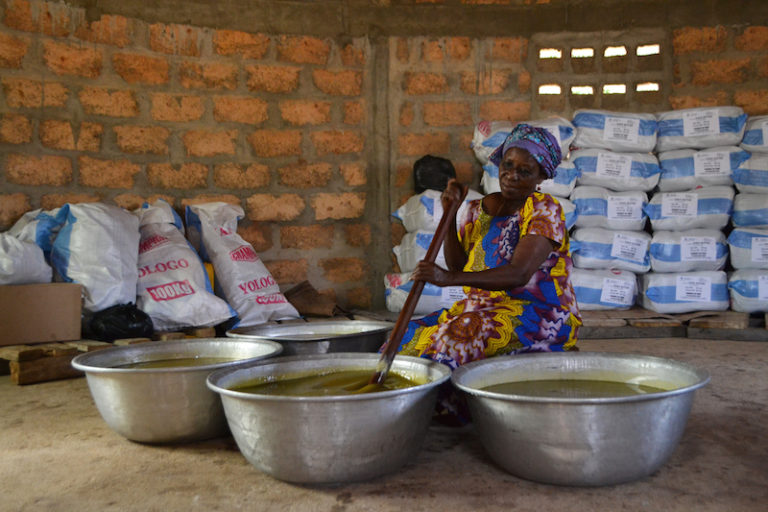 How does Alaffia make an impact?
Through the empowerment of people in the community, providing jobs and education, and through the sale of products that are good for consumers and producers, like shea butter and red palm oil.
Maybe you've heard of some of the brands that contribute to Alaffia's noble mission, other than their namesake line, including Authentic, Beautiful Curls, Everyday Shea, Everyday Coconut, and Queen Alaffia.
There are so many different projects and missions that Alaffia contributes and each of them are vital to the lives of the Togolese.
This is what your purchase makes possible.
MATERNAL CARE
Provide full cost of pre- and post-delivery care for mothers and newborns.
Provide information and training women's health issues, including general health, nutrition, and the prevention of Female Genital Mutilation (FGM).
Directly reduce the number of children reduced to poverty because of losing a parent.
EDUCATION
Empower of youth.
Provide bicycles, school uniforms, books, and writing supplies.
Built 10 schools.
Constructed 1,855 school benches.
Install new roofs on schools.
The best measurement of success for this program – 95 percent of Bicycle for Education recipients graduate from secondary school.
REFORESTATION
Improve food security and soil quality by planting trees that are good for production, but not firewood – like shea.
Power towns of Togo using bio-gas produced by the byproduct of their shea butter.
THE GIFT OF SIGHT
Collect used eyeglasses from US retail locations around.
Employ an optometrist to fit and distribute the glasses in Togo.
Why this can make a huge impact in a person's life – an eye exam can cost a month's worth of wages in Togo and a pair of glasses up to four months of wages. Over 14,200 pairs of glasses have distributed to students and adults.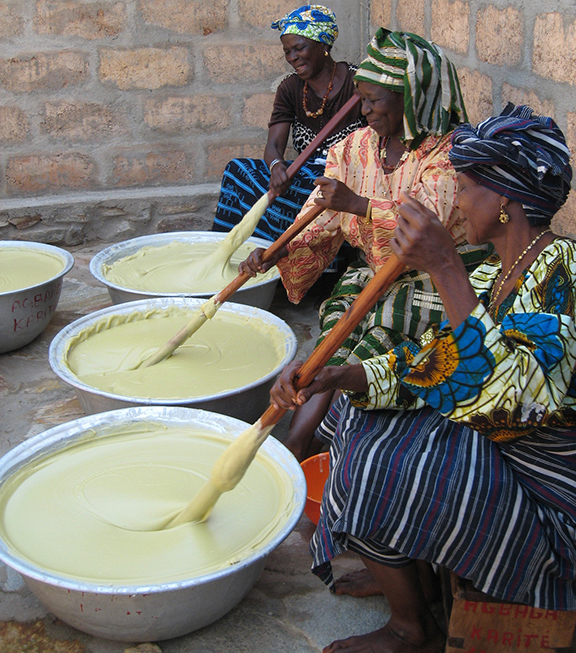 A SUCCESS STORY
An extremely inspiring story from Alaffia's program recounts the day the head Coordinator, Abidé Awesso, met Hodalo Katakouna.
Abidé saw a pregnant Hodalo in pain on the side of the road, attempting to walk to the village clinic. Abidé accompanied Hodalo to the clinic where she received medical attention. When Abidé discovered that Hodalo had a serious chronic pelvic infection as a result of FGM, she had Hodalo transferred to the Regional Hospital of Bassar.
Hodalo received intravenous antibiotics and remained hospitalized for two weeks, paid for by Alaffia. Three months later, Hodalo gave birth to a healthy little girl. She presented the child to Abidé and said, "This child is yours now because without the help of Alaffia, neither myself nor this child would have survived. I will call her Alaffia."
Hodalo is a current participant of Alaffia's FGM Eradication Program.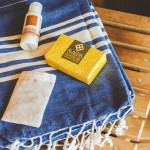 For more information about Alaffia or to purchase amazing products like the Lemongrass Citrus Soap and Shea & Red Palm Lotion in your Bathe Box, visit Alaffia's website or the GlobeIn shop.
---
ABOUT GLOBEIN
Every month, the GlobeIn Artisan Box delivers a fresh collection of useful and enthralling items from around the world. As an Artisan Box Subscriber, you learn about the products and the people who made them while discovering simpler ways to live a more fulfilled lifestyle. By subscribing to the GlobeIn Artisan Box, you can feel good about the products you use, the people you support and how your choices contribute to a better world.
---
Post by Barbara Lee.
Barbara is a world traveler who is passionate about sustainable food systems, responsible consumerism, and holistic living. Her professional background and interests include writing, cooking, non-profit work, and eco-conservation.