When we're always so busy, sometimes it's hard to make the healthiest choices for what we eat. But, it's important to remember that our choices not only affect our bodies, but it affects the planet and the people who make our food. Here are some easy swaps to eat healthier for you, artisans, and the environment.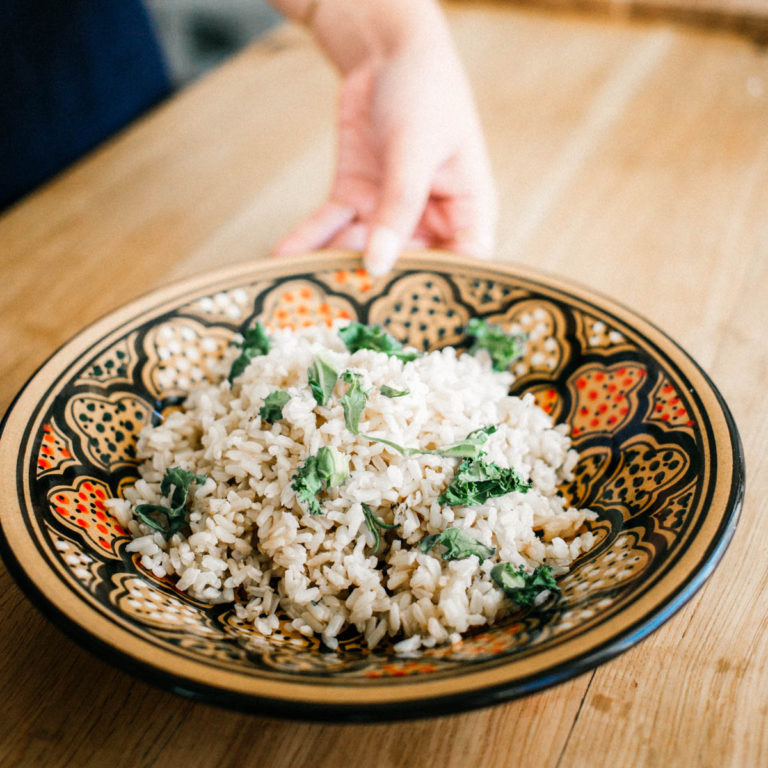 1. Volcanic Rice, Not White Rice
Nutritionally, heirloom and blended rice is less processed and contains more fiber, vitamins and minerals, just like most whole grains. Think more colors, more nutrition.
"People know that pigmented rice is healthier for us with more fiber and antioxidants," exclaims Liz Kaplan, Marketing Manager for Lotus Foods, a specialty rice company that focuses on heirloom rice growth using SRI technique. "There's a whole world of rice that we don't even know about."
Using SRI (System of Rice Intensification) uses less water and less labor to produce more rice. It also uses less seeds and reduced labor for weeding. This means a drastically smaller carbon footprint for the world's most consumed staple crop.
"For the women growing," explains Kaplan, "it makes their lives a lot easier so they can put more time into childcare of selling things at the market."
So it's not just good for you, it's good for the planet and the farmers who produce it. Lotus Foods also produces gluten-free rice-based ramen noodles and rice crackers. Lotus Foods' Volcanic Rice was featured in GlobeIn's Savour Box and Dine Box.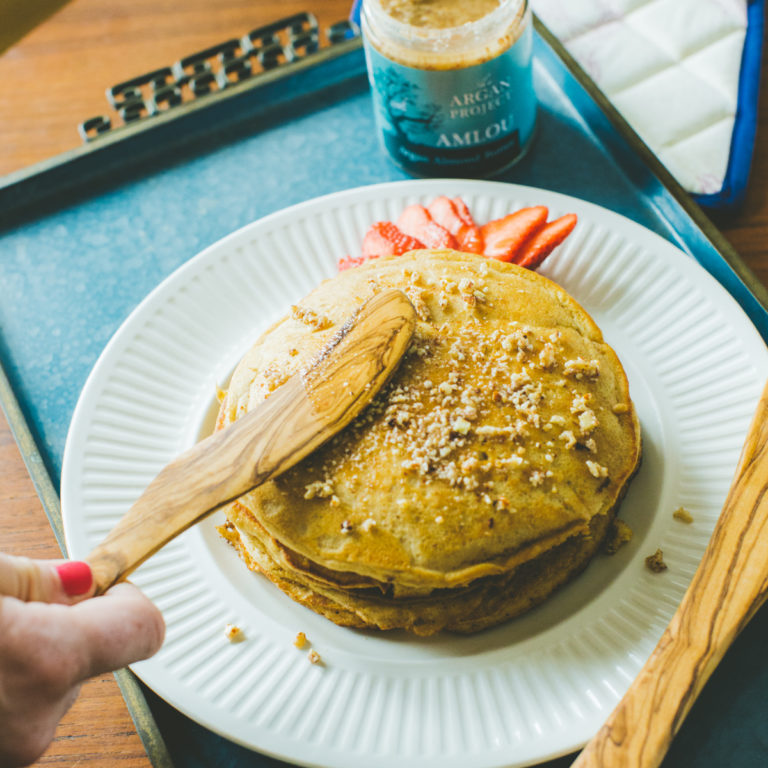 2. Fresh Nut Spreads, Not Generic Spreads
Sugar, hydrogenated oils, and maltodextrin – these are just a few of the different ingredients commercial brands include in their peanut butter spreads. Want to avoid these GMO crop based bi-products? Go for making your own nut butters at home or find a natural version from your local health food store. Alternatively, spreads like The Argan Project's Amlou Almond Butter are great, all-natural spreads that are perfect for a meal-on-the-go.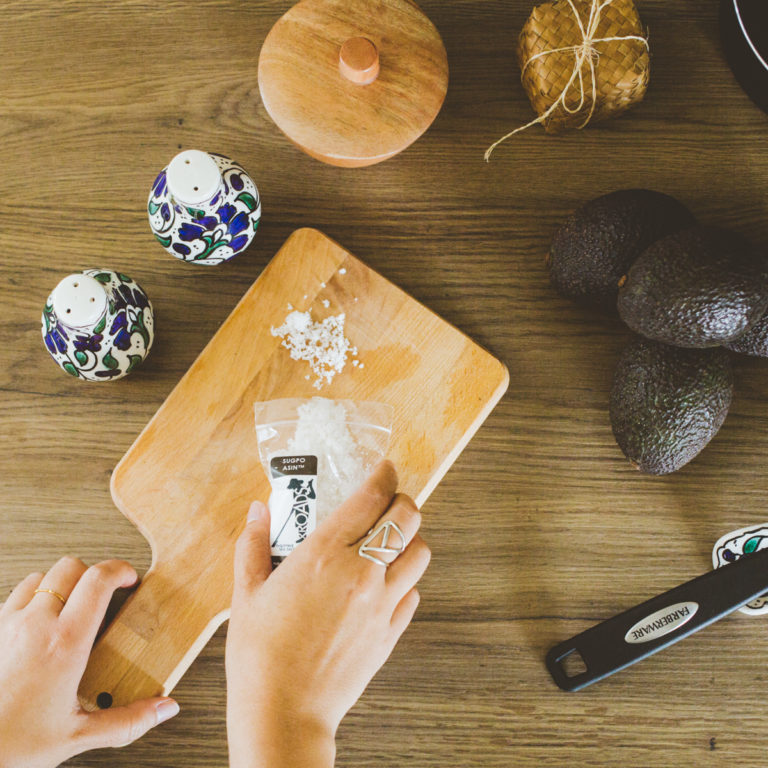 3. Natural Sea Salt, Not Processed Salt
Again, all those additives in foods don't just affect your health, but flavor as well. Not to mention, processing salt is a dying trade. Small companies like xroads, run by husband and wife duo Anthony and Lennie Buenaflor DiCarlo, are bringing pure salt to consumers and restaurateurs while helping artisans in the Philippines.
When Lennie DiCarlo, co-owner of ASIN talks about salt, she doesn't mention any specifics. However, she believes the proof is in the taste.
"Iodine is bitter and that's why chefs don't use it," explains DiCarlo. "Tell someone to put the sea salt on their tongue, then the processed salt with all those anti-caking agents on it, and tell me it doesn't taste different."
These salt famers live on small island communities in the Pacific where they are some of the last in their profession. They make salt through traditional methods, like laying salt water out to dry or putting it in salt drying pots. The Ilocano Sea Salt is just one example of an all-natural salt that's good for you, the planet, and the people who make it.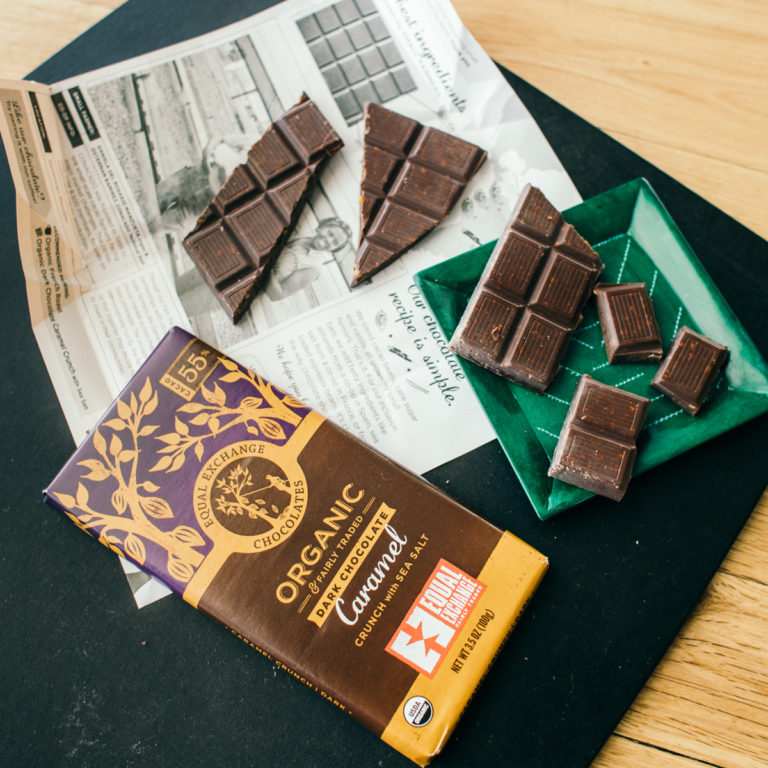 4. Fair Trade Chocolate, Not Commercial Chocolate Bars
Not all chocolate bars are built the same. Commercial chocolate bars are made from cacao that may or may not have involved the use of illegal child labor. Not to mention the use of additional ingredients like processed sugar, milk solids, and artificial flavors. Reaching for one of these commercial bars could mean consuming some not so friendly to digest stuff.
Additionally, processed chocolates are missing the antioxidants that make it so healthy for us. Opt for a fair trade, natural chocolate bar and feel safe knowing your sweet treat was handled for a good price and by someone who's old enough.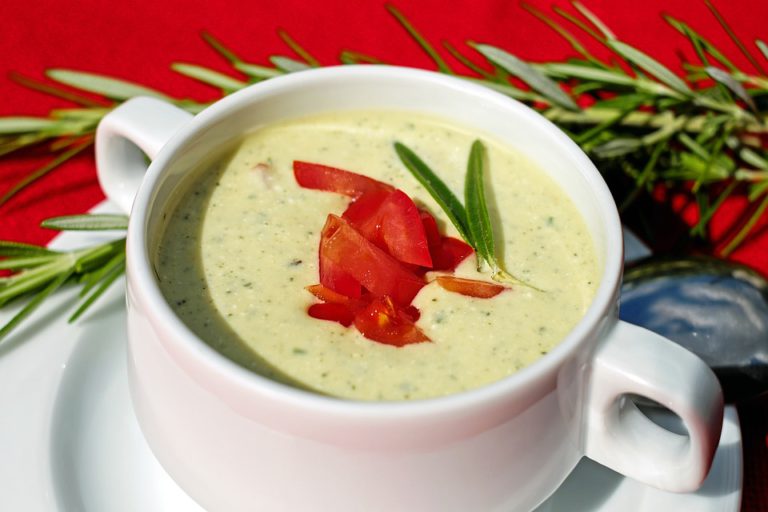 5. GREEK Yogurt, Not Mayo
Love your dips and dressings, but don't love the calories? Natural, unsweetened yogurt is the perfect substitute for mayo in all recipes. Find one that is locally made (or make your own!) and you'll be reducing your impact on the planet and your body.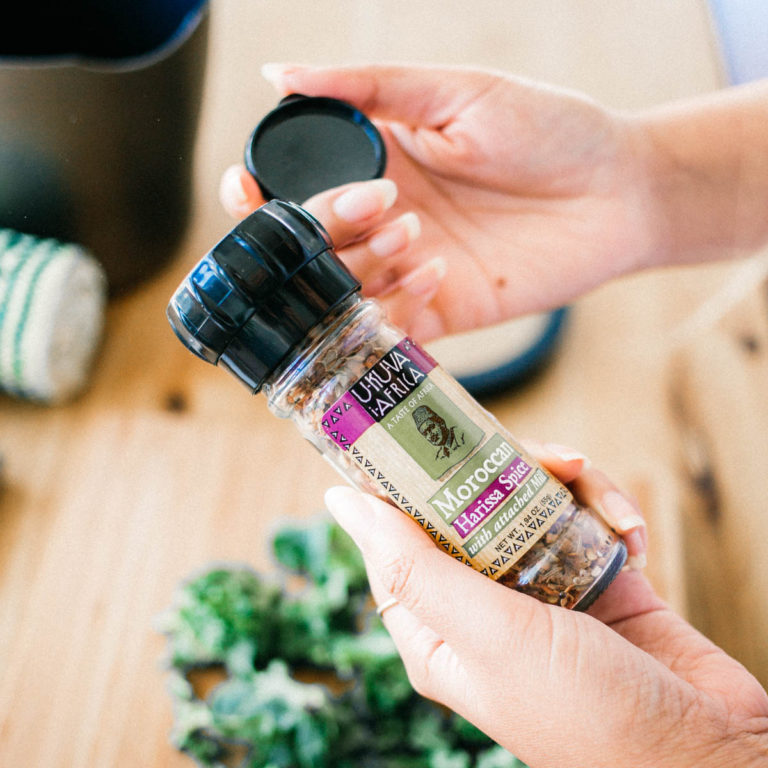 6. Whole SpiceS, Not Processed Blends
Spice blends and seasoned salts sound great, but many of them are hiding some ingredients you may not want in your diet. Just to name a few – partially hydrogenated vegetable oils and anti-caking agents. Buying whole spices ensures that your spices don't have any of these additives. Not to mention, how much fresher the flavor will be from freshly ground spices compared to spices that have been sitting around in a bottle or store for months.
Companies like Ukuva i-Africa are creating great blends that can act as an alternative to your favorite processed spice blends.
"Our focus on flavor and quality relies on a preservative free, whole product," explains Joey Cameron, Managing Director of Sales and Distrubution for Ukuva iAfrica in the US. He adds that some spice blends do well from being ground and sitting together, like curries, but that spices lose the uniqueness of each of their flavors when they are ground and combined.
Baring that, you can always blend your own using recipes from popular healthy eating advocates like Wellness Mama.
However you choose to enjoy your meals, snacks, and favorite flavors, we encourage you to think about what you're putting in your body and how it affects the planet and others in it. Remember, buy local, buy fair trade, and buy organic.
---
Post by Barbara Lee.
Barbara is a world traveler who is passionate about sustainable food systems, responsible consumerism, and holistic living. Her professional background and interests include writing, cooking, non-profit work, and eco-conservation.