Never thought that buying hand-blown glassware could reduce your carbon footprint? Now it does.
Every April, Earth Day is a reminder to do good for the planet and everything on it. An investment in our planet is an investment in the future. Going green reduces waste and your carbon footprint.
Companies like Hebron Glass & Ceramics Factory create hand-blown glass that save money, increase efficiency, and make the planet greener. The upcycled Phoenician Glass Tumblers are crafted from recycled bottles in an oven powered by used car oil.

PRODUCING GLASSWARE WITH A REDUCED CARBON FOOTPRINT
Small businesses and individuals in West Bank collect clear glass soda and wine bottles. Hebron Glass, a family-run ceramic and glass studio located in West Bank, buys these bottles from individual and business collectors. The bottles are smashed and heated in an oven, combined with silver and cobalt blue, and shaped by hand into beautiful Phoenician glassware.
Hamzeh Natsheh, whose family owns the studio, explains that the recycled glass is easier for the studio artisans to use. It is both quicker and more energy efficient than creating pieces from sand. This reduces the carbon footprint of each piece, making them functional, beautiful and sustainable.
"If you imagine how many recycled bottles we use, it's meaningful because it's a source to recycle these materials," said Natsheh. "We work with glass year-round and we really use a bunch of bottles."
Additionally, the oven is fired with used motor oil collected from auto shops. They also use newspaper to pack their orders. All products are hand-crafted as well, so no energy is used to produce these beautiful glassware.
"There isn't much awareness of recycling in general," described Natsheh, who himself tries to reduce his daily use of non-recyclable materials. "It's really important to use recycled materials."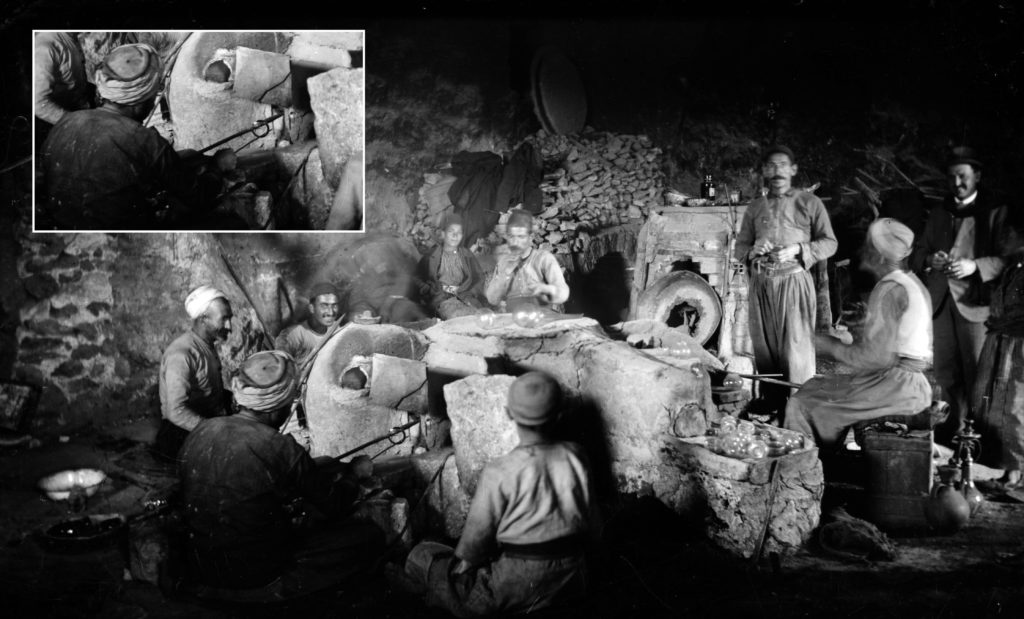 KEEPING TRADITION AND JOBS THRIVING FOR WOMEN ARTISANS
In addition to being better for the planet, the company provides stable work to women artisans. Products that are hand-decorated, like ornaments, are sent out to women's homes. These women can paint at their leisure, where they prefer to work. The outsourced women work 5-6 hours each day and are able to earn an income from the comfort of their home.
Phoenician glass technique is rooted in ancient history and Natsheh's family. They've been using this technique for generations. Sadly, traditional Phoenician glass techniques have slowly died out. Hebron Glass has revived the technique in the last 25 years, keeping history alive.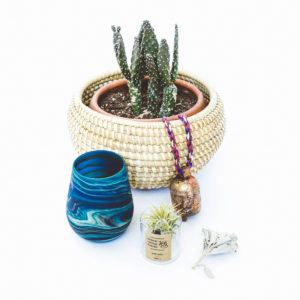 It takes at least two, 350-ml bottles of glass to make each Phoenician tumbler. GlobeIn customers helped rescue 2,700 glass bottles from the environment. By creating a demand for these glasses, more glass bottles can be recycled and given new purpose.
Find out more about Earth Day 2017 events near you and remember to always shop sustainable.
---
Post by Barbara Lee.
Barbara is a world traveler who is passionate about sustainable food systems, responsible consumerism, and holistic living. Her professional background and interests include writing, cooking, non-profit work, and eco-conservation.