The word "darzah" means "stitch" in Arabic, and the ethical fashion company Darzah uses these stitches to empower refugee and low-income women as they craft gorgeous handbags, shoes, and accessories. 
Darzah is a project of Child's Cup Full, a non-profit women's economic empowerment initiative based in the village of Zababdeh in the northern West Bank. The West Bank as a region has unemployment rates as high as 63%, and many of these women support large, multigenerational families. Darzah's goal is to create a self-sustaining business amongst the women there.
GlobeIn's recent order of tatreez aprons, featured in the Chef Premium Artisan Box provided employment for 19 artisans living in 3 villages in the northern West Bank over six weeks this summer, totaling 480 hours of work!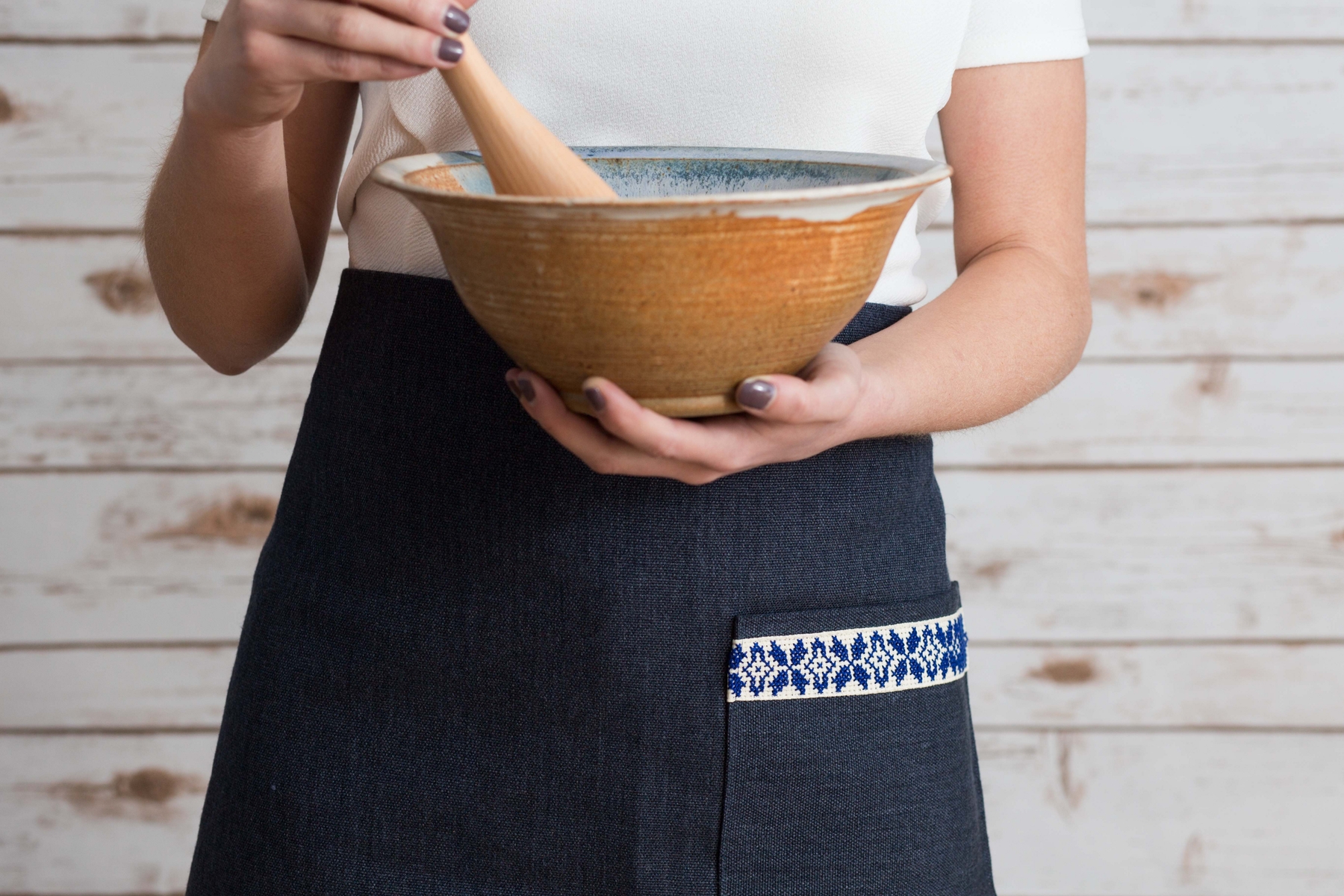 Tatreez embroidery is a centuries-old Palestinian art form, traditionally passed down from mother to daughter. Carrying on the hand-stitching tradition celebrates cultural heritage, and at Darzah, provides the livelihood for these women. They work to make the traditional style appealing to modern global audiences.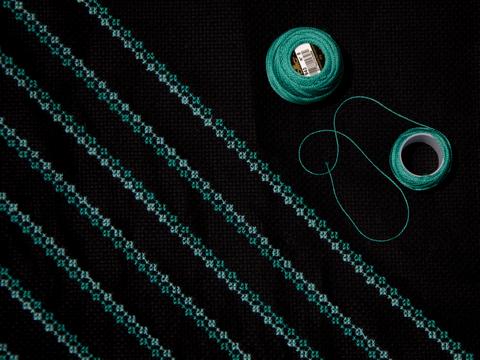 "Tatreez embroidery is part of Palestinian heritage and I see myself in it. I hope big brands — both Western and Arab — bring tatreez into fashion in a modern way. I am really happy with the work here because I enjoy it and I'm able to be creative. Working for Darzah has taught me independent and allowed me to be secure, after having depended on others for so long. I want to tell every woman that she can do whatever she wants, she too can unveil her passions." – Rahaf, lead Tatreez Embroidery Artist at Darzah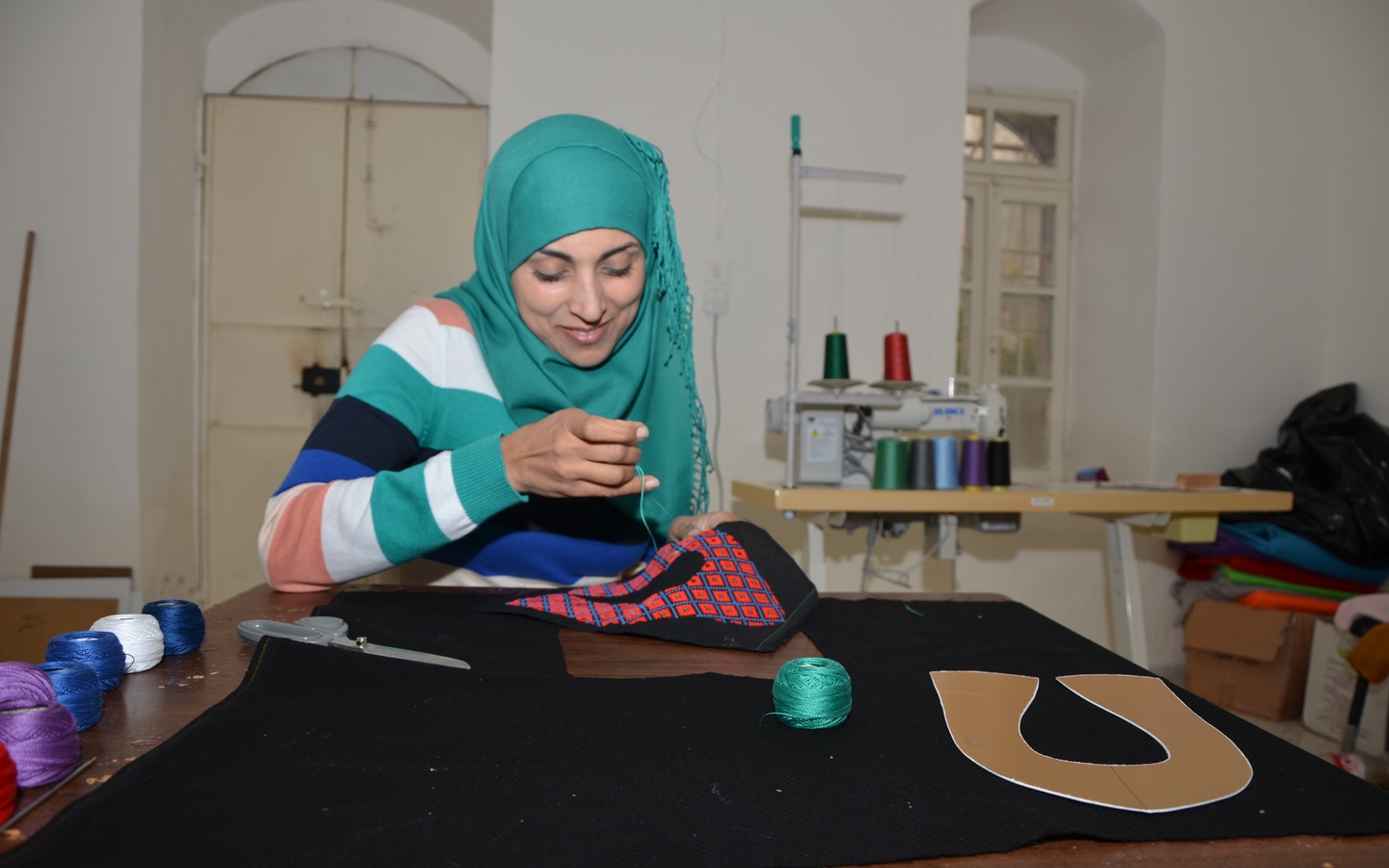 Like GlobeIn, Darzah is a member of the Fair Trade Federation, and sources raw materials locally from the West Bank, placing large orders for fabric and threads, which creates creates secondary economic growth.
ABOUT GLOBEIN
Every month, the GlobeIn Artisan Box delivers a fresh collection of useful and enthralling items from around the world. As an Artisan Box Subscriber, you learn about the products and the people who made them while discovering simpler ways to live a more fulfilled lifestyle. By subscribing to the GlobeIn Artisan Box, you can feel good about the products you use, the people you support and how your choices contribute to a better world.
Post written by Kelsey Farabee GlobeIn Social Media Manager.