In honor of Fashion Revolution Week, we've asked the GlobeIn staff to share their favorite ethical fashion pieces. From elegant to the every day, discover pieces you can wear and proudly answer the question #whomademyclothes.
"Recently I was in search for the perfect black dress – office appropriate, cute enough for brunch with the girls, and dressy enough to pack for the Fair Trade Conference. I'm working to have a more mindful, and minimal wardrobe, so I definitely wanted this dress to be go-to for any occasion. Amour Vert's Miley dress hit it out of the park. Every single piece I tried at their San Francisco store fit perfectly!" – Liza Moiseeva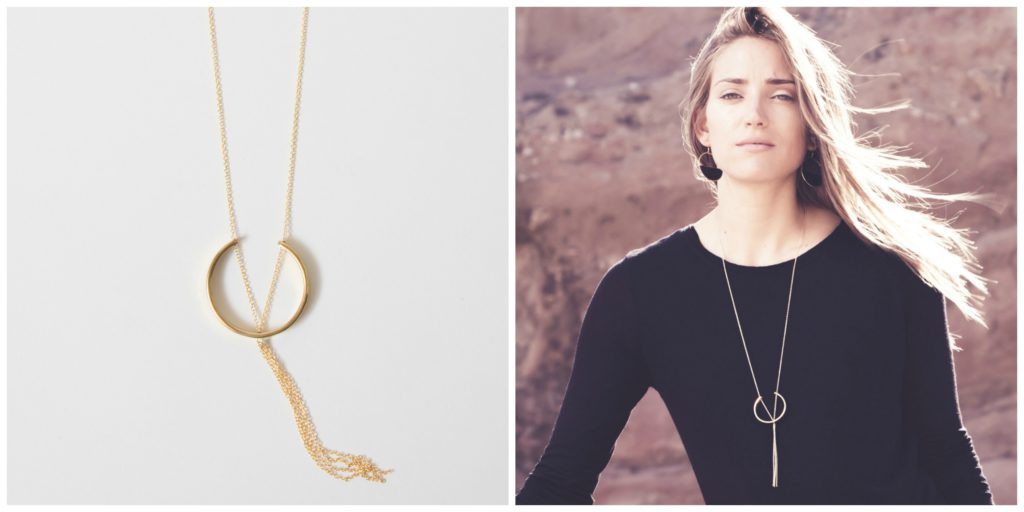 "Need the perfect accessory to go with that perfect little black dress? The team turns to Soko to discover high-quality, artisan-crafted jewelry pieces. I love this pendant necklace!" – Liza Moiseeva
(GlobeIn subscribers and blog readers can save $25 with code GLOBEIN25)
"I love, love, love my Nisolo shoes! I fell in love with the slow fashion model after watching their documentary-style video and bought my first pair. I am so glad I did! Not only are they gorgeous and deliciously minimal, the leather is buttery soft and stretched to fit my feet after only a few wears. Their mission is inspiring and I was proud to spend my hard-earned money and supporting artisanal shoemakers in Peru with my purchase." – Angela Weinberg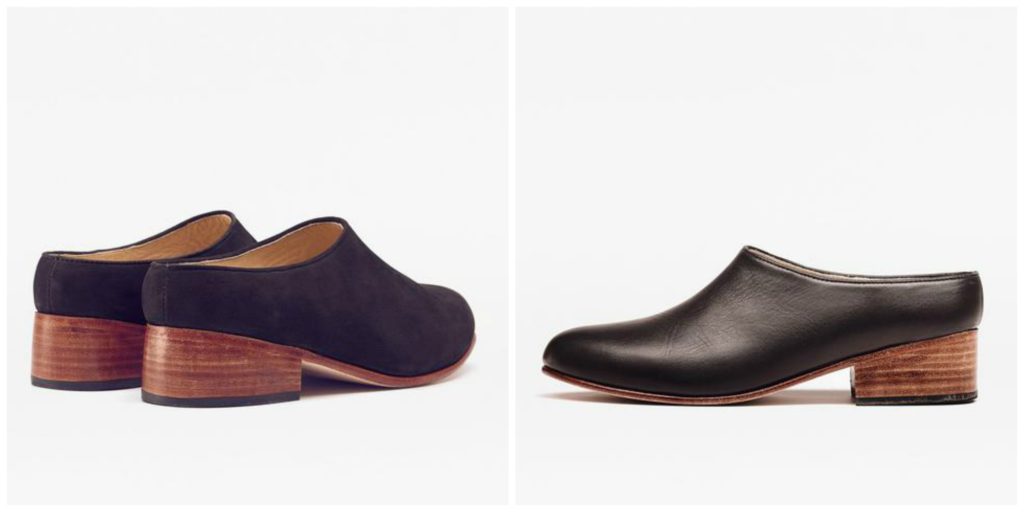 "When I step into my Nisolo Sofia Slip-ons, I feel like I'm slipping my feet into butter! I admired these shoes for quite a while before purchasing. They're beautifully handmade and the quality is amazing, but it wasn't until I learned the story behind the people making them and the impact these shoes have on the community that I knew I had to buy them! I wear my Nisolo shoes with pride." – Genna Gershkow, GlobeIn Curator

"I LOVE my MATTER Prints shorts because they incorporate traditional design with a modern twist. They are unique, beautiful, and comfortable, and when I wear them I'm supporting the preservation of traditional craft and enacting social change for the producers." – Genna Gershkow
(Use code GLOBEIN30 for $30 off your purchase)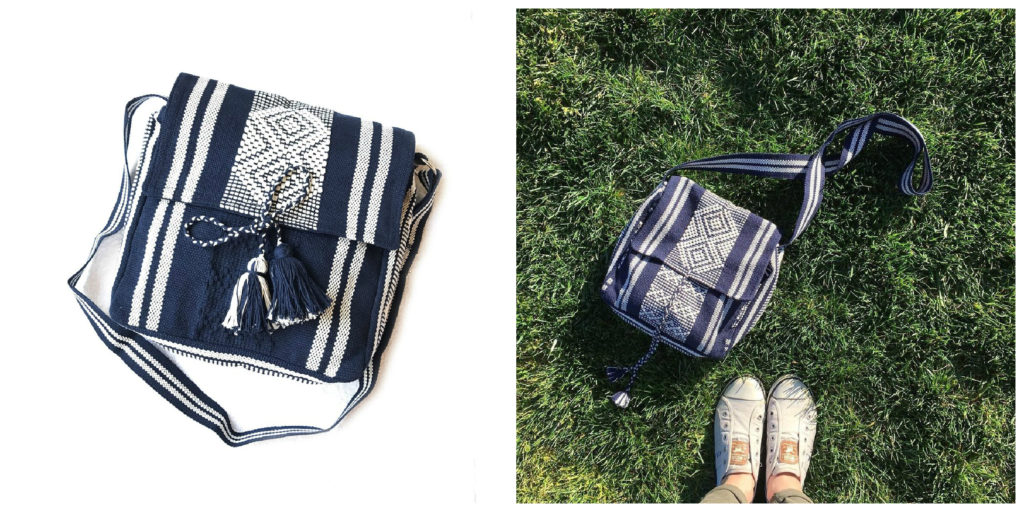 "Made by hand in Mexico, these bags and totes are created using traditional Mexican techniques and are perfect for the modern woman. I love to bring the Leo Crossbody along on any weekend adventure, from running errands around town or heading to the park for a picnic." – Liza Moiseeva
Learn more about Fashion Revolution by reading this post. Visit FashionRevolution.org for a list of resources and how to get involved. Then, watch The True Cost movie (available on Netflix).
---