Ah, pizza. One of the most popular dishes in all of America, pizza is also one of the most versatile foods. Deep dish, think crust, gluten-free crust, cauliflower crust, square, or round, everyone has a favorite base to start with in making their own creations. Then there are a plethora of toppings to choose from: the basics of pepperoni and cheese, "supreme" style, or ham and pineapple, margherita style, whatever-is-left-in-the-pantry style, you name it, it has been on a pizza.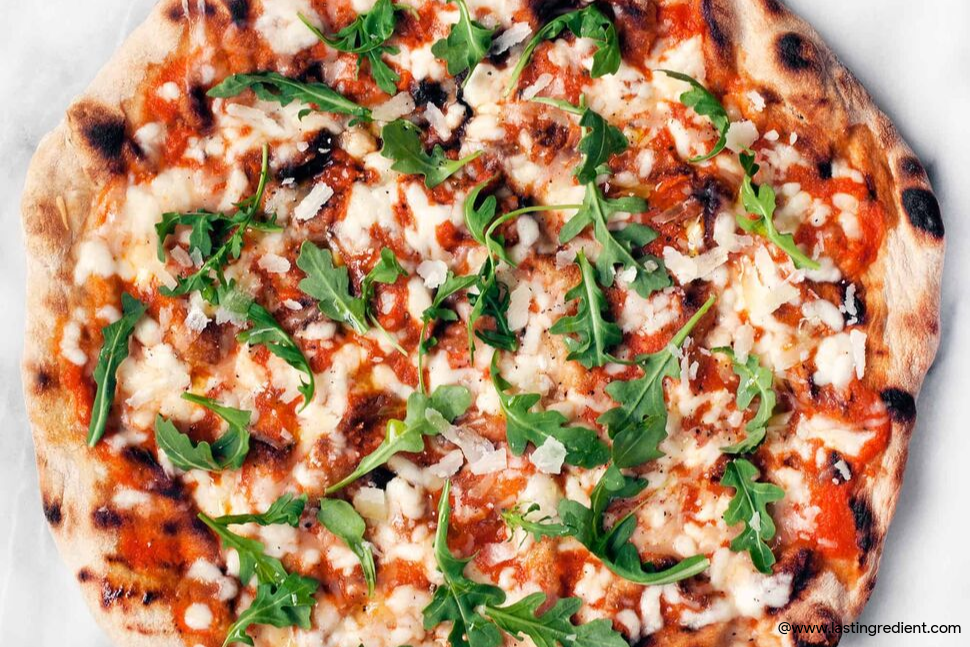 With this month's curated theme focusing on pizza, we asked our Maven's group to give us their favorite recipes. Below, we share them with you to make your own perfect creation, just in time for the Amore box to arrive at your door! (Not a subscriber yet? Click here!)
Crusts:
Quick Pizza Dough: Maven Emily describes this one as soft and chewy. She tops her pizza off with fresh mozzarella, marinara sauce, olive oil, and fresh tomatoes and basil. You can't go wrong!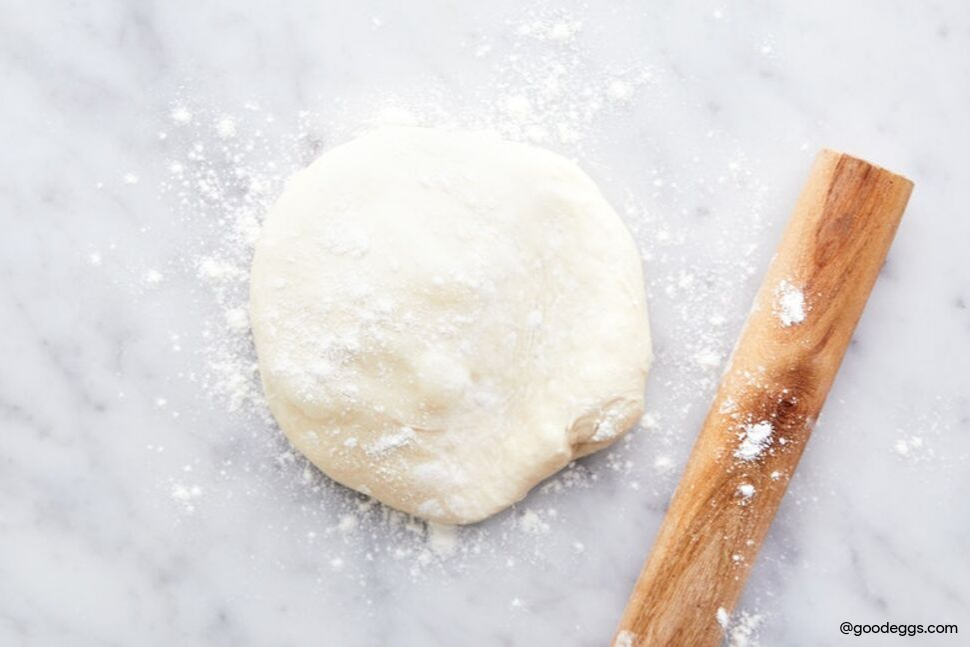 Gluten-Free Dough: Looking for a gluten-free option? How about three! The original recipe posted by maven Erin shows you how to make this pizza with coconut flour or almond flour. Erin also says any gluten-free flour will work, so pick your taste preference and get started!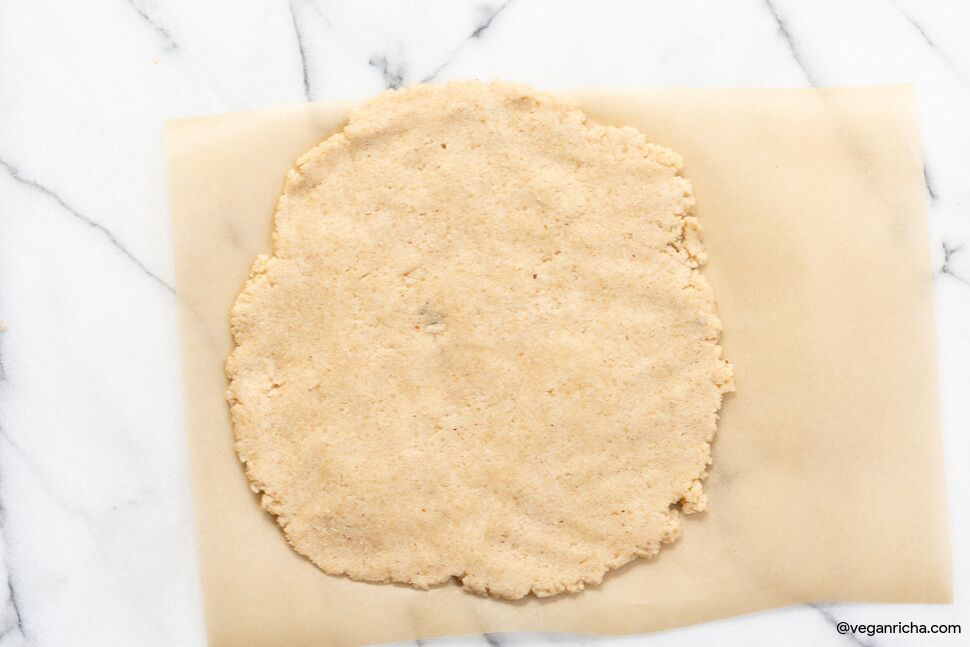 Cauliflower Crust: Everyone is using cauliflower in everything these days, and it's no wonder. Carb free and easily adaptable to any flavor, this "crust" is a great lighter option. The trick to a good cauliflower crust is to pre-cook the cauliflower, rice it, and drain all the water out of it. Be sure to add plenty of seasoning, like this one!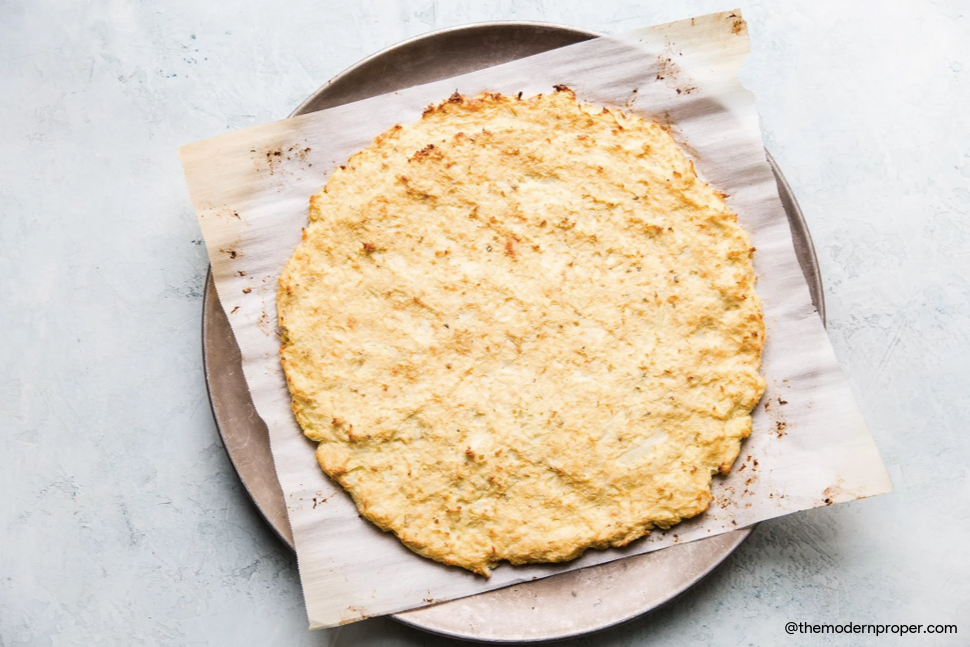 Sauce:
Now that you have your crust ready, it is time to select a sauce. Here are three ideas to get you started:
Traditional: Traditional pizza sauce is a simple marinara with the perfect blend of spices and tomato. If you find your tomato sauce is a little too acidic, add in a tsp of sugar. Fresh herbs will yield a more intense flavor, but dried herbs work well too.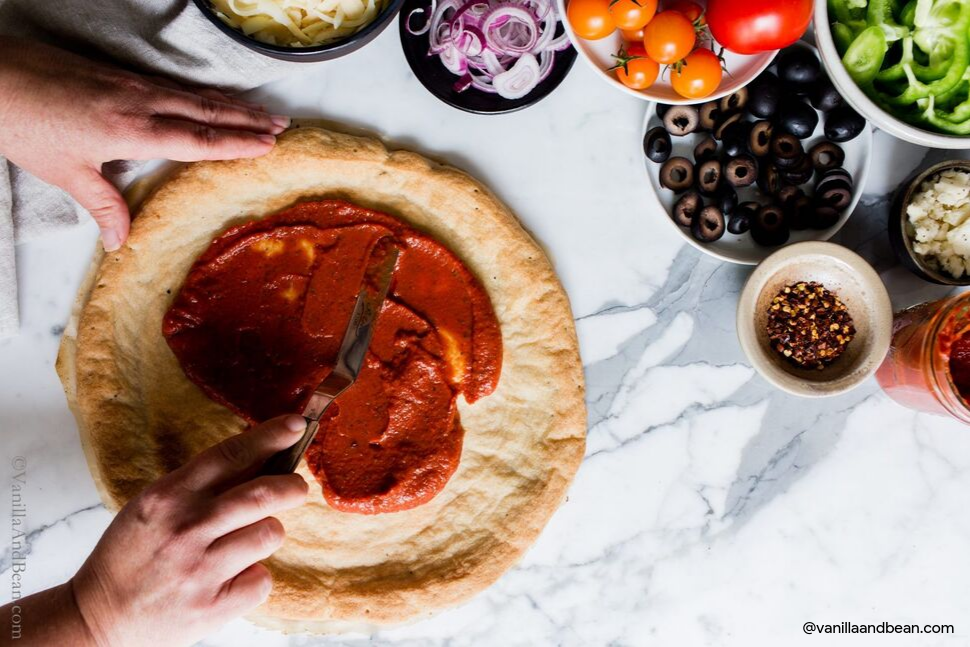 Garlic Sauce: Creamy white garlic sauce is simpler to make than you might think. A few ingredients cooked down together and you have a nice base flavor for chicken or sausage pizzas. Add a few fresh leaves of basil on top and your mouth will explode with the flavors! Want even more garlic? Roast a head of garlic in the oven wrapped in foil at 400 degrees for 30 minutes or until the garlic is brown and soft. Squeeze out of the peel right onto your pizza for a pop of sweet roasted garlic!
Olive oil: Not a sauce fan? Try dressing your pizza with olive oil and minced garlic. It will add loads of flavor and help maintain a crisp crust!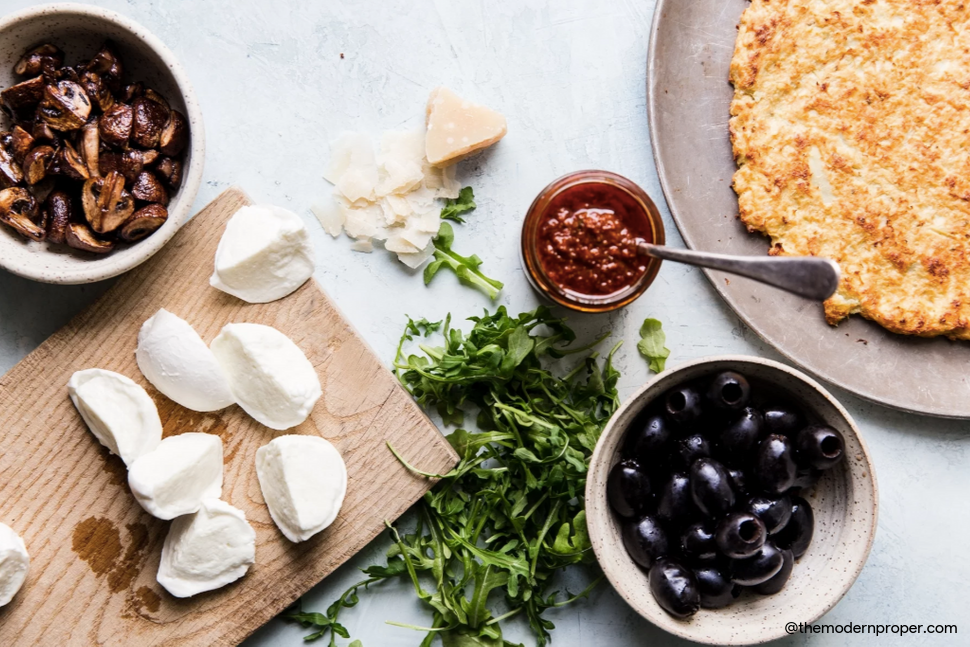 Dough: check. Sauce: check. All you need now is your choice of cheese and toppings! Maven Melinda says she enjoys a deep dish with ham, pineapple, and sauerkraut. Maven Marina likes broccoli, artichokes, basil, garlic, feta, mozzarella, and tomato sauce. Maven Lea couldn't decide between prosciutto, mozzarella and tomatoes, or eggplant, olives, artichoke hearts and cheese. One thing is for sure, our mavens are very creative and have tried a variety of combinations!
How do you like your pizza? Comment below and let us know, what is the strangest pizza you have tried? Your favorite? We want to hear from you!
ABOUT GLOBEIN
Every month, the GlobeIn Artisan Box delivers a fresh collection of useful and enthralling items from around the world. As an Artisan Box Subscriber, you learn about the products and the people who made them while discovering simpler ways to live a more fulfilled lifestyle. By subscribing to the GlobeIn Artisan Box, you can feel good about the products you use, the people you support and how your choices contribute to a better world.
---
 Written by Laura Beiler, GlobeIn Maven
Residing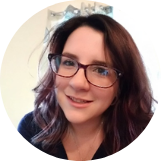 in Virginia with her husband and four children, Laura enjoys writing and is an avid reader, as well as one who tries to raise as much awareness as possible about ethical brands and causes, while building community with those who are of the same mind. She thoroughly believes deep conversations happen around a dining room table, especially with coffee and desserts!