In times of scarce resources and low economic viability, the people of East Kenya began destroying the land. To meet their basic needs, locals would illegally poach animals, cut trees for charcoal, and use slash and burn agriculture.
Mike Korchinsky was traveling around Africa when he came up with a solution – create sustainable jobs. In 1997, Mike founded Wildlife Works. By involving locals and giving them the means to support their families, wildlife and nature could exist in harmony with humans.
Based between Tsavo East and Tsavo West National Parks, the Rukinga Sanctuary is home to several conservation projects. This includes production of sustainable charcoal and an eco-factory for casual apparel. At the start, Wildlife Works created almost 100 new jobs in the area. Today, they employ over 400 people.
The best part? The wildlife returned.
FAST FORWARD TO THE FUTURE
Today, over 70 local women and men are employed at Wildlife Work's eco-factory, creating environmentally friendly clothing to sell on the global market. Using organic cotton and entirely carbon neutral practices, Wildlife Works has partnered with several private labels like Threads for Thought, Greater Good, and GlobeIn.
GlobeIn's order covers overhead costs for 1.5 months, including salaries, benefits, and childcare. The nursery cares for 38 children and workers also receive daily meals. Over 40 people were involved with GlobeIn's order, sharing a total of 160 hours of work.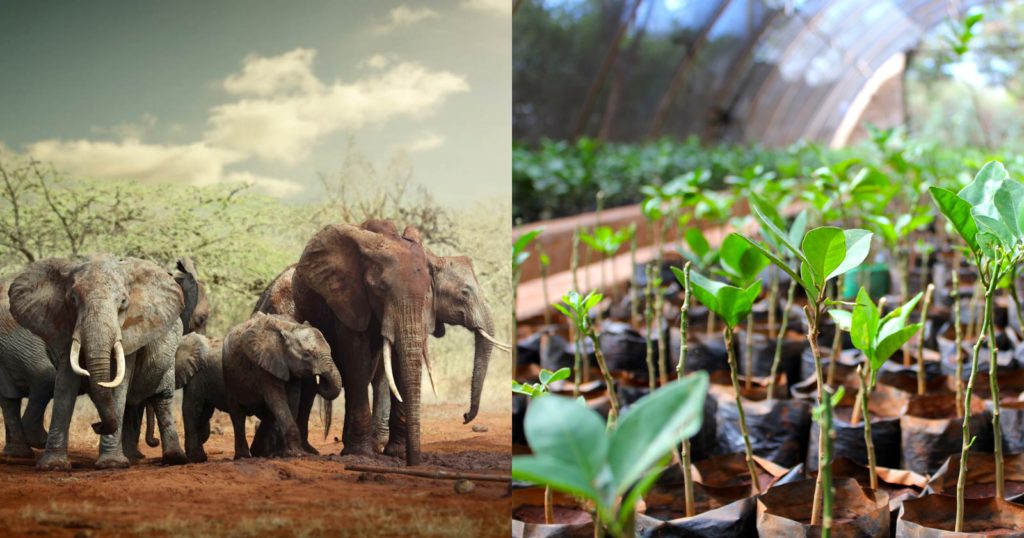 In addition to the eco-factory, the conservation area of Rukinga Sanctuary employs locals as rangers, land managers, and greenhouse workers. The project covers 500,000 acres in the Kasigau Corridor.
To further the project, Wildlife Works became the first UN REDD+ (Reducing Emissions from Deforestation and Forest Degradation in Developing Countries) Carbon project. Developed under the United Nations Framework Convention on Climate Change (UNFCCC), REDD+ carbon credits can be purchased by individuals or entire organizations. The end goal is to reduce forest emissions while contributing to sustainable development.
Launched in 2011, Wildlife Works' REDD+ project will help to reduce carbon emissions by 1 million tones per year for the next 30 years. To put that in context, the average American generates 18 tons of carbon each year. Therefore, this project will help offset carbon emissions for almost 56,000 Americans each year. REDD+ initiatives are established in over 60 countries from Africa to Latin America.
Read the story about Allen, a screen-printer at the Wildlife Works. Or learn more about the non-GMO cotton and Ecocert dyes used to make your new Vicky Tee.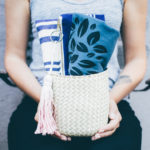 Tune in to GlobeIn's Facebook page on Thursday, September 1, 2016 at 4 PM PST for a live question and answer session with Joyce Hu, Creative Director at Wildlife Works, straight from the Wildlife Works headquarters in Mill Valley, California. Maybe we'll even include a sneak peak at another spoiler for this month's Threads Artisan Box.
---
Post by Barbara Lee.
Barbara is a world traveler who is passionate about sustainable food systems, responsible consumerism, and holistic living. Her professional background and interests include writing, cooking, non-profit work, and eco-conservation.