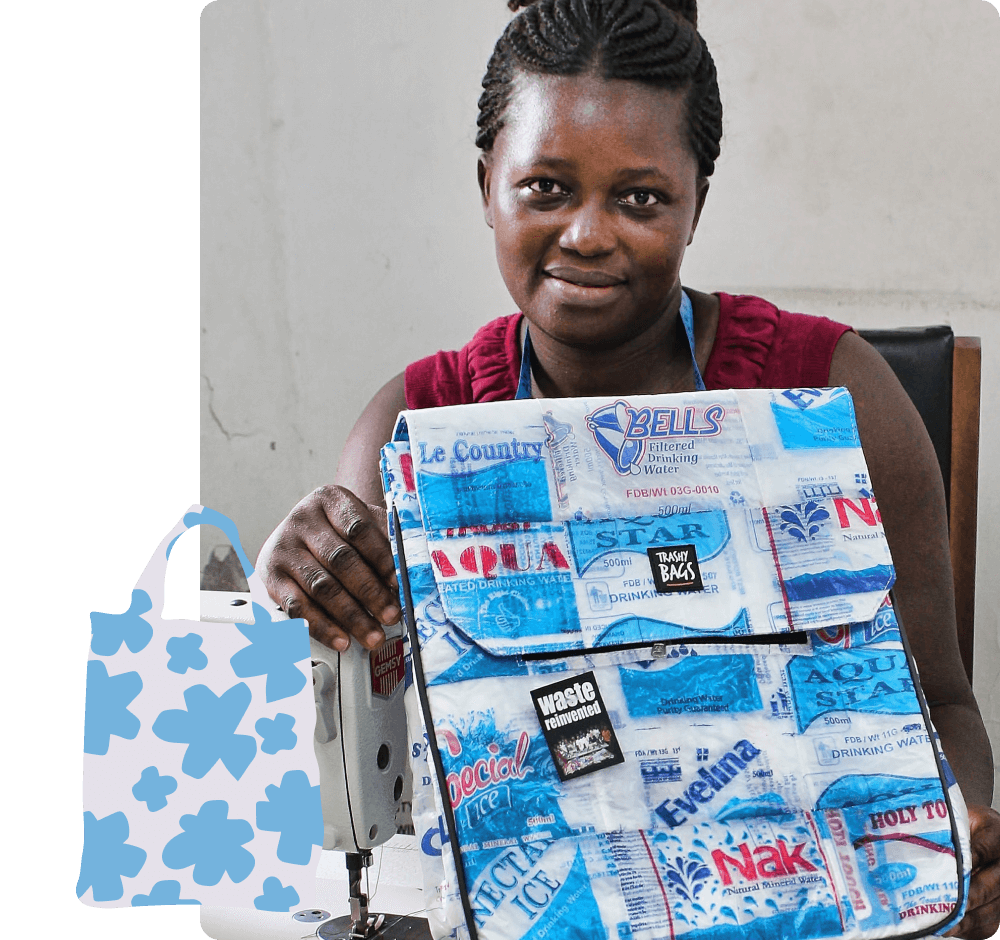 Accra, Ghana
At a young age, Millicent moved to a new city to pursue a career. After seven years of hard work, she learned a new skill, sewing, that propelled her into a new industry. Millicent started working with Trashy Bags, where she has been working the past twelve years. She has learned and grown a great deal and appreciates the support she gets from working for Trashy Bags, which allows her to balance work and family effectively.
In 2019, we worked with
35 Artisans
In the Trashy Bags community
Sources: The CIA Factbook, the World Bank website, the Trading Economics website, and the USAID website. Company information provided by Khaloufi Abdeslam.